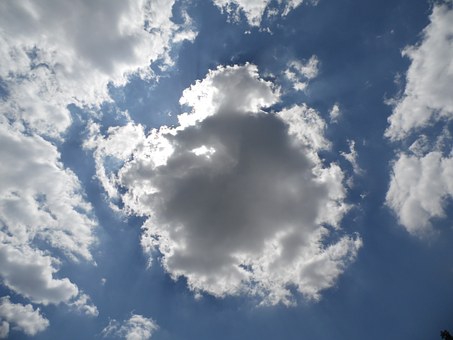 FEATURED BOOK: Daily Devotionals to Encourage Your Soul
AUTHOR: Sherrill Rayford
PUBLISHER: Kindle Direct Publishing
GENRE: Christian Devotionals
SERIES OR STAND ALONE: Book 1 in a series
(can be read as a stand-alone book)
TARGET AGE: 14+
IT IS MY PLEASURE TO WELCOME AUTHOR SHERILL RAYFORD TO THE OVER 50 WRITER. SHERILL SHARES A LESSON SHE HAS LEARNED ABOUT WORRY.
SHERILL IS OFFERING A GIVEAWAY! SIMPLY LEAVE A COMMENT BELOW TO ENTER THE DRAWING FOR A PRINT COPY OF DAILY DEVOTIONALS TO ENCOURAGE YOUR SOUL.
WE ARE NOT TO WORRY?
by
Sherill Rayford
I am a worrier. I do not want to worry, but I learned all I need to know about worrying from my mother; she was a professional worrier. She was the Queen of Worry. In fact, she seemed to worry if there was nothing to worry about in her life.
However, one day while rereading Matthew 6:25-35, verses I had heard from preachers and Sunday school teachers, I gained new insight.
My new insight connected to the reference about birds. "See the birds of the sky, that don't sow, neither do they reap, . . . Your heavenly father feeds them. Aren't you of much more value than they?" (Matthew 6:26 WEB). I never considered how my life could be compared to birds. All birds do is fly, sing, look beautiful, and leave splats of disgusting poop, but birds seem content. Birds always find worms. Birds do not retrieve the worm parts that fall to the ground. Birds do not save food, and they seem not to worry about where the next worm will display itself. If God has resources for birds, we do not need to worry about His provisions for us.
ABOUT Daily Devotionals to Encourage Your Soul
Lives ultimately become a progression of experiences consisting of triumphs and challenges. In the long run, our perceptions differ in how to cope with or learn from life's experiences. What dethrones one person elevates another person. A writer can reflectively ponder and compile life's experiences as shared stories for devotionals readers. Daily Devotions to Encourage Your Soul, a compilation of the author's reflective stories and quotations, will inspire you to reflect upon and value the unique stories in your life. This book is devised to encourage and motivate you to consider the unique voyage of your life.
Buy links:
DON'T FORGET TO LEAVE A COMMENT TO BE PLACED IN THE DRAWING TO WIN A PRINT COPY OF DAILY DEVOTIONALS TO ENCOURAGE YOUR SOUL BETWEEN NOW AND SATURDAY, MARCH 9TH AT MIDNIGHT MST.
BY LEAVING A COMMENT, YOU GRANT PERMISSION FOR YOUR EMAIL TO BE REVEALED TO THE AUTHOR IF YOU ARE THE WINNER TO FACILITATE RECEIPT OF YOUR BOOK.
Sherill Rayford is an educator who believes writing is a continuing lifelong process of skills development. She writes educational articles and publishes a blog, She is the author of an ebook, Journaling Prompts for Reluctant Writers. Daily Devotions to Encourage Your Soul, released in April of 2018, is the first of a devotional series. Presently, Sherill is a university adjunct writing instructor. Visit Sherill at her blog and follow her on Twitter.
SUBSCRIBE TO PATTI'S BLOGS HERE