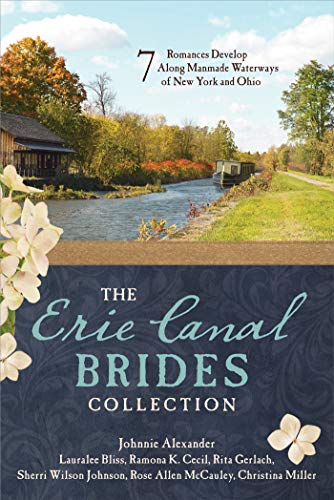 FEATURED BOOK: The Erie Canal Brides Collection
AUTHOR: Sherri Wilson Johnson
(also Johnnie Alexander, Lauralee Bliss, Rose Allen McCauley,
Rita Gerlach, Ramona K. Cecil, Christina Miller)
PUBLISHER: Barbour Publishing
GENRE: Historical Romance
SERIES OR STAND ALONE: Stand Alone
TARGET AGE: Women 18+
IT IS MY PLEASURE TO WELCOME AUTHOR SHERRI WILSON JOHNSON TO THE OVER 50 WRITER. SHERRI SHARES HOW HER WRITING JOURNEY TOOK FLIGHT AFTER SHE REACHED AGE FIFTY.
IT'S NEVER TOO LATE!
by
Sherri Wilson Johnson
I turned fifty in 2016, and my writing journey took a turn for the better! I attended my very first ACFW conference in September 2016 in Nashville. I flew from Atlanta and this was my first flight since 2002. I flew by myself for the first time and had quite the adventure, which started with accidentally driving into the rental car drop-off instead of the correct parking deck and the attendant trying to force me out of my elderly van because he thought I was dropping off a rental car! Really?
ACFW afforded me the opportunity to meet with agents and publishers but, more importantly, to meet my Facebook friends face-to-face, make new friends and hang out with people that I already knew. I'm an extrovert, so I absolutely loved the conference. I returned home completely inspired to continue the quest for traditional publication as well as continuing as an Indie published author.
Fast forward to 2017, and I received my very first traditional contract with Barbour Books for a novella collection! The Erie Canal Brides Collection released March 1st. This was not only my first traditional contract but it was also my first novella. I've always written full-length fiction and hadn't considered writing a novella until I was invited into the collection. The process was exciting and taught me a lot about choosing my words carefully. When you only have 25,000 words to tell your story, you have to be very intentional with each word you use. I encourage you to try your hand at it!
I don't know if more contracts are in my future (I sure hope so!), but I do know that more stories are! How do I know? Because when you're a writer, you're a writer. Have you ever tried to stop writing? I have. I've asked God to take it away from me if I wasn't ever going to see a book in print. Know what happened? Stories flooded my mind. Literally. So many stories that I don't know if I'll ever have time to write them.
My goal is to write at least fifty books. I've written seven now. Even though I'm "over the hill" (haha!), I feel like I'm just getting started and like the firsts I've experienced in recent years are just the firsts of many firsts to come.
If you feel like giving up, don't! If you quit, you'll never get there.
Blurb for The Erie Canal Brides Collection
Seven romance stories take you back to the building of the Erie Canal and the opening of the Midwest to greater development.
Completed in 1825, the Erie Canal connected the Great Lakes to the Hudson River, and soon other states like Ohio created canals linking Lake Erie to the Ohio River. Suddenly the Midwest was open to migration, the harvesting of resources, and even tourism. Join seven couples who live through the rise of the canals and the problems the waterways brought to each community, including land grabs, disease, tourists, racism, and competition. Can these couples hang on to their faith and develop love during times of intense change?
Blurb for The Bridge Between Us by Sherri Wilson Johnson
Albion, New York, 1859
John Hawkins steps back into Susannah Higley's life just in time to save it. Despite her father's longstanding disdain for John's family, can Susannah and John settle the family feud and save her father's struggling sawmill—and their chance for love? Or will the feud continue?
Click here to enter the drawing found on Sherri's website for a FREE print copy of The Erie Canal Brides Collection between now and Friday, March 15th. :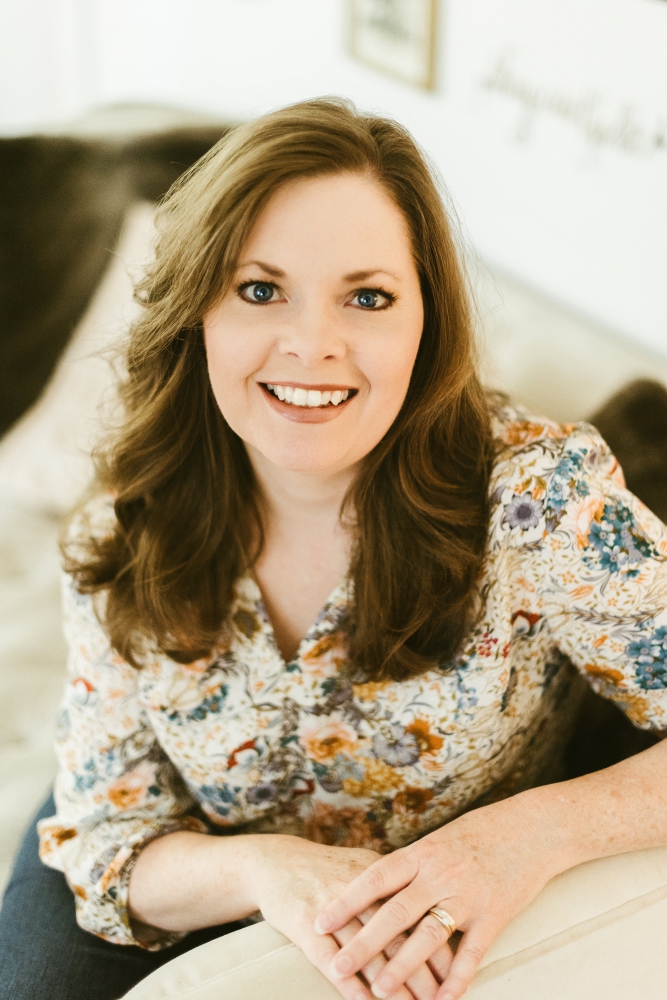 Sherri Wilson Johnson is a multi-published Inspirational Romance novelist, speaker, and virtual assistant. Sherri has been published in The Erie Canal Brides (Barbour Books), 101 Simple Ways to Show Your Husband You Love Him by Kathi Lipp (Harvest House), Open Hearts Family: Connecting with One Another by Jane Seymour (Running Press, Hachette Book Group), and The Writing Academy's Daily Devotions for Writers. She is the author of six inspirational romances which she independently published.
She lives in Georgia with her husband and her spoiled dog Sawyer. She loves spending time with her adult children and friends or curling up with a good book or her current work-in-progress. Sherri enjoys doing jigsaw puzzles in the winter and counts the days every year until she can take another trip to the beach.
Connect with Sherri online:
SUBSCRIBE TO PATTI'S BLOGS HERE