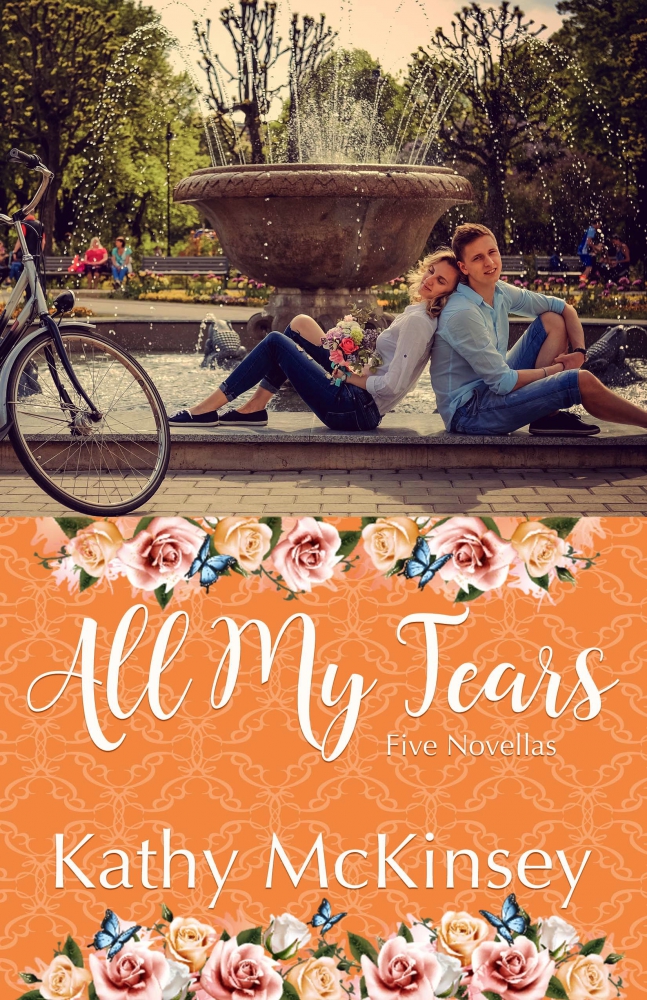 FEATURED BOOK: ALL MY TEARS
AUTHOR: Kathy McKinsey
PUBLISHER: Mantle Rock Publishing
GENRE: Women's Fiction
SERIES OR STAND ALONE: Stand Alone
TARGET AGE: Women twenty-five and older
IT IS MY PLEASURE TO WELCOME AUTHOR KATHY McKINSEY TO THE OVER 50 WRITER. KATHY SHARES THE EXCITEMENT OF FULFILLING A DREAM SHE HAS HELD IN HER HEART FOR A VERY LONG TIME.
KATHY IS OFFERING A GIVEAWAY! SIMPLY LEAVE A COMMENT BELOW TO ENTER THE DRAWING FOR AN EBOOK COPY OF ALL MY TEARS.
I'M STILL FLOATING
Last May, Kathy Cretsinger from Mantle Rock Publishing sent me a contract for my first book. I'm not sure I've ever stopped floating since that day.
My book, ALL MY TEARS, was released on April two this year. This has been a dream fulfilled after close to fifty years.
I started writing short stories when I was around ten. I am visually impaired, and by that time, I could no longer see well enough to read the stories I'd hand written. I badgered friends and family to read them to me. Again and again.
Fortunately for them, and me, I learned Braille and typing when I was eleven. I wrote fast and furiously through my teen years and had about a dozen poems and short stories published in magazines. My dream was to publish a book.
Then for more than thirty years, I wrote very little, using school, work and raising a family as an excuse. I said I'd write when I retired.
Seven years ago, I had to stop working due to health reasons. This caused a great deal of depression for me. I'd always used work, especially due to my disability, as a reason to lift my self-confidence.
Now, my children were grown and didn't need me to care for them. I couldn't work, and I wasn't able to do a lot of the things around the house I'd previously done.
God reminded me that if I didn't use this time for writing, I'd just be silly.
I started writing short stories, magazine articles, blog posts, and finally novellas.
I joined the American Christian Fiction Writers, ACFW, took writing classes, joined critique groups, read books about writing.
On April 2, God fulfilled my teenage dream of publishing a book. I'm not sure when I'll stop floating.
ALL MY TEARS is a collection of five novellas. These share the stories of five women who struggle with depression, addiction, health, self-confidence, belief that God can forgive them. I wanted to show that God is our loving Father, who is watching for us and comes running to welcome us as soon as we make a step toward him.
Blurb for ALL MY TEARS:
Five women search for God's hope through sorrow and deep troubles.
Meet five women who struggle with life's deep sorrows. Beth fights to recover from alcoholism and to mend her relationships with her family. Ann doesn't believe God will forgive her. Kathleen wrestles with a years-old fear and with saving her marriage. Cassie needs to learn to deal with chronic depression. Martie finds herself the single parent of the eight-year-old niece she barely knows when the child's parents die in a car wreck.
See how god gives them the gifts of hope, healing, and love.
DON'T FORGET TO LEAVE A COMMENT TO BE PLACED IN THE DRAWING TO WIN A COPY OF ALL MY TEARS BETWEEN NOW AND SATURDAY, MAY 4TH AT MIDNIGHT MDT
BY LEAVING A COMMENT, YOU GRANT PERMISSION FOR YOUR EMAIL TO BE REVEALED TO THE AUTHOR IF YOU ARE THE WINNER TO FACILITATE RECEIPT OF YOUR BOOK.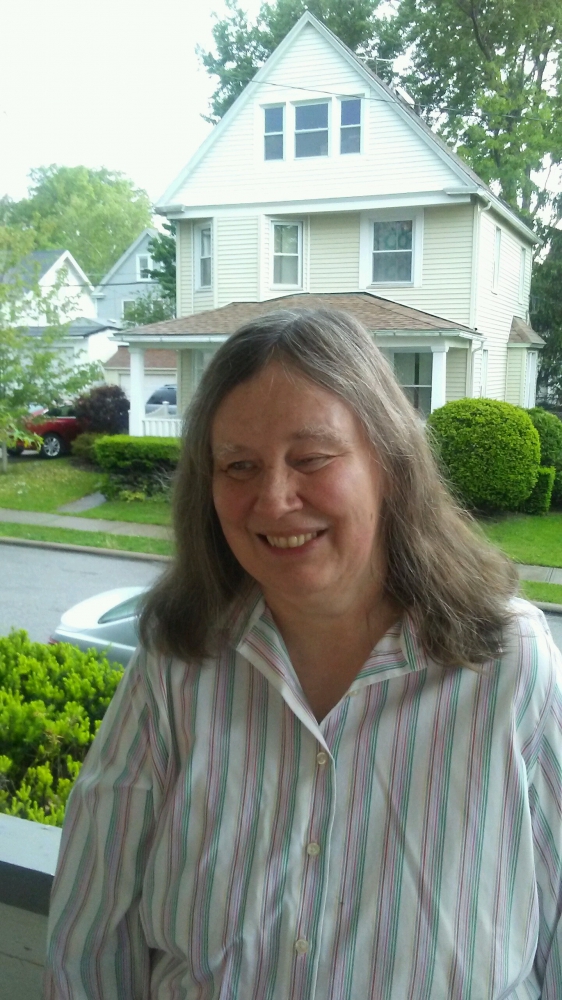 Kathy McKinsey grew up on a pig farm in Missouri, and although she's lived in cities for nearly 40 years, she still considers herself a farm girl. She's been married to Murray for 31 years, and they have five adult children. Kathy had two careers before writing—stay-at-home-Mom and rehabilitation teacher for the blind.
Now she lives in Lakewood, Ohio with her husband and two of her children. Besides writing, she enjoys activities with her church, editing for other writers, braille transcribing, crocheting, knitting, and playing with the cat and dogs.
Connect with Kathy:
Email: [email protected]
SUBSCRIBE TO PATTI'S BLOGS HERE