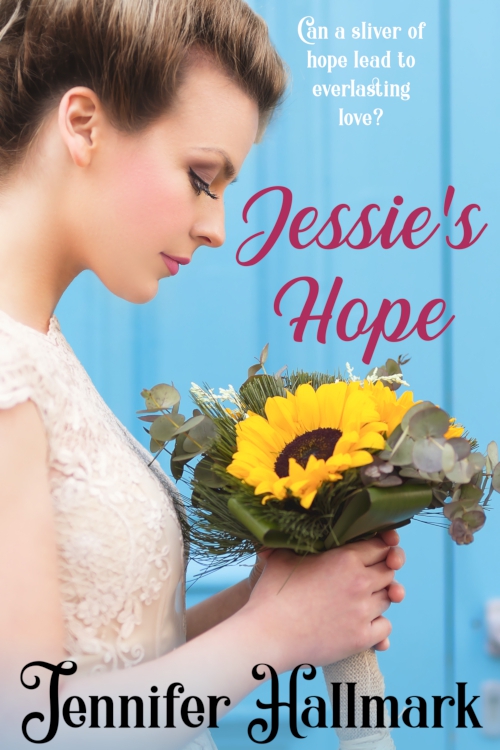 IT WAS MY PLEASURE TO HOST AUTHOR JENNIFER HALLMARK ON PATTI'S PORCH A FEW WEEKS AGO AND FEATURE HER DEBUT NOVEL, JESSIE'S HOPE. BELOW IS MY REVIEW OF THIS DELIGHTUL READ.
Jessie's Hope, as the title implies, is a story of hope, but it goes far deeper than that. The main character, Jessie Smith, has been paralyzed from a young age in an auto accident which also took her mom's life. Jessie dreams of the perfect wedding to her fiancé, Matt Jansen. Jessie's desire to connect with her alcoholic father, who abandoned her after the accident, leads to bitterness, disappointment, and the revelation of secrets long buried.
The story delivers a strong message of family love and devotion. Her papaw, Homer and mamaw, Martha, go to great lengths, despite limited financial resources, to make Jessie's wedding dreams come true. They are there for her when she experiences her darkest moments of doubt as one obstacle after the other stands in her way.
Author Jennifer Hallmark captures the struggles of a young handicapped person and those affected by her limitations in a realistic manner. She gives her characters depth and courage and portrays their spiritual journeys from weakness to strength through faith in a realistic manner.
I especially enjoyed the spirit of community caring and support for Jessie and the complete turnaround of one character's attitudes and behaviors when she experiences compassion and caring she did not expect to find.
This book sparked my interest from the first moment and held me captive to the very last word. It is a sweet romance told against the backdrop of the southern lifestyle with characters who find redemption and the healing power of God's love and forgiveness.
Jessie's Hope can be purchased at:
Read about Jennifer's suggestions for 10 acts of kindness before the holidays here.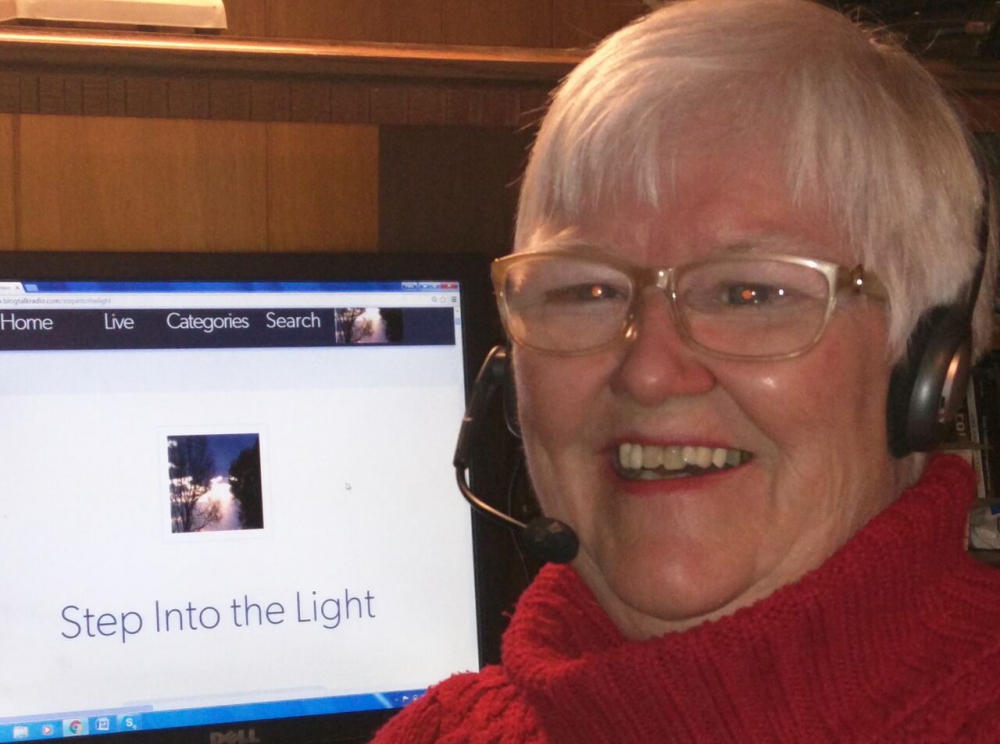 Patti Shene Gonzales maintains two blogs, Patti's Porch and The Over 50 Writer and is working on a novel. She hosts Step Into the Light, a podcast that strives to lead others out of darkness and back to light. When not writing, reading, or broadcasting, she is spending time with friends or attending her only granddaughter's sports activities. Patti lives in Colorado with her devoted feline companion, Duncan.