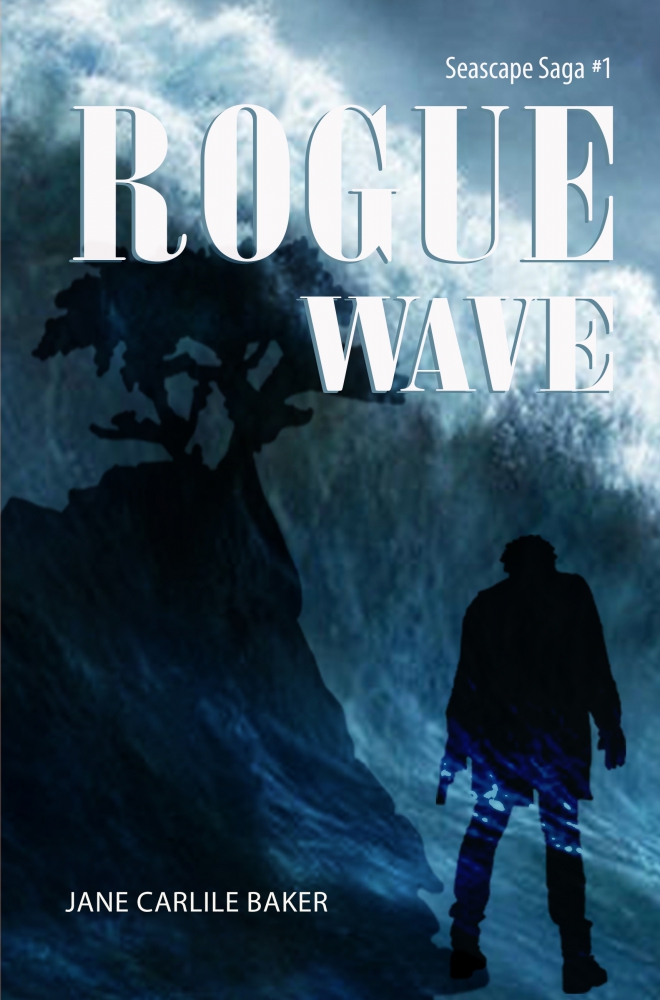 FEATURED BOOK: Rogue Wave
AUTHOR: Jane Carlile Baker
PUBLISHER: self-published
GENRE: inspirational contemporary
SERIES OR STAND ALONE: Book One in Seascape Saga series
TARGET AGE: Adult
I AM PLEASED TO WELCOME DEBUT NOVELIST JANE CARLILE BAKER TO THE OVER 50 WRITER. AS WE LAUNCH INTO 2020, JANE SHARES WHY GRACE AND TRUTH ARE IMPORTANT ELEMENTS OF OUR WRITING AND OUR DAILY LIVES.
JANE IS OFFERING A GIVEAWAY! SIMPLY LEAVE A COMMENT BELOW TO ENTER THE DRAWING FOR A PAPERBACK COPY OF ROGUE WAVE.
WHY GRACE AND TRUTH?
by
Jane Carlile Baker
Not until after I turned fifty did I wonder why John described Jesus as "full of grace and truth" in John 1:14. People have described Jesus with many words, so why did John choose "full of grace and truth?" Grace is unmerited favor and truth is the reality lying at the base of an appearance. It seems to me they could certainly run opposite directions of each other. A year-long journey resulted in thirty pages of answer for me. I've narrowed that down to this answer for writers and readers.
I also for the first time after I turned fifty, wrote fiction. My first novel, Rogue Wave, sports fear as its theme, but my work-in-progress, Queen of the Third Grade, explores grace and truth.
Randy Alcorn says in The Grace and Truth Paradox, "Truth without grace crushes people and ceases to be truth. Grace without truth deceives people and ceases to be grace. … The grace and truth paradox is also a paradigm - a way of looking at life. People need the directions of truth to know where to go. They need the empowerment of grace to help them get there. … Grace and truth are spiritual DNA, the building blocks of Christ-centered living. These complementary strands create flawless spiritual balance and stability. Though the strands run opposite directions, they correspond perfectly. … The lamb of Grace is the lion of Truth."
John Stott, a British pastor, adds to the answer. "You know, we need to look to Jesus for how we can effectively combine them both." Because Jesus asked us to imitate Him, what we do in each situation on our journey toward the just-rightness of grace and truth is ask for His direction and then obey. Truth and grace come from Him, not us. Applying grace and truth to our lives works whether we're setting boundaries in our relationships, critiquing what we read, or weaving words together. Jesus has promised us in John 14:15-17 the help of the Holy Spirit of truth to do it all.
Only, we keep wondering how we find the balance of grace and truth in life and particularly in writing. To learn how, try reading this passage first as written, then read again changing the word "behaved" to "wrote." "For our boast is this, the testimony of our conscience that we behaved in the world with simplicity and holy sincerity, not by earthly wisdom, but by the grace of God and supremely so toward you." II Cor. 1:12 (ESV) Paul reminds us here that open uprightness is the result of God blessing us with freely given goodwill instead of what our despicable sin deserves. The power is always with God, in all things, including combining grace and truth. We continually turn to Him, day after day after day.
I hear you saying, "But there are so many obstacles to writing at all, much less weaving in grace and truth. C.S. Lewis, in The Four Loves, says, "Hence, as a better writer has said, our imitation of God in this life … must be an imitation of God incarnate: our model is the Jesus, not only of Calvary, but of the workshop, the roads, the crowds, the clamorous demands and surly oppositions, the lack of all peace and privacy, the interruptions. For this, so strangely unlike anything we can attribute to the Divine life in itself, is apparently not only like, but is, the Divine life operating under human conditions." Jesus removed himself to high mountains and Gethsemane and desolate places to be with God when life overwhelmed Him or He faced a challenge. The journey with God in truth and grace requires discussing our writing with Him, as well as the entirety of our lives, often.
There's at least one more instructive verse on how writers may proceed in grace and truth. Ephesians 4:15 "… rather, speaking the truth in love, we are to grow up in every way into Him who is the head, into Christ." (ESV) What if we measure every word we say or write by whether we have spoken the truth graciously?
As you'll recall, the Bible discusses adultery, homosexuality, lying, stealing, deceiving, etc. Those are truth, too. But as my mentor, Ethel Herr, insisted, Christian writing must give hope, even in deplorable circumstances. Not false, ignoring-the-elephant-in-the-living-room hope, but the hope that knows that the grace of God can overcome the lowest circumstance, and use it for good. Randy Alcorn also said, "Truth and grace are oriented in speech as well as action. Ephesians 4:15 tells us to speak the truth in love, not to withhold the truth in love. Our job is not simply to help each other feel good, but to help each other be good."
Write with God!
Blurb for Rogue Wave:
Bonnie O'Sullivan turns to put apples in her shopping cart to find her daughter, Fallon, smiling toothlessly–but her best friend's daughter vanished. Disappeared into nothing, and never found.
Bonnie rescues sea otters as a biologist at Monterey Bay Aquarium, but her love of adventure doesn't extend to her daughter as Fallon matures. Haunted by the kidnapping, Bonnie confines Fallon to Seascape, their ranch stronghold. Red-headed Fallon responds by perfecting rebellion. Now a shadowed gunman has fired at Bonnie from a ridge on the ranch. Who is he? Why is he shooting at her?
DON'T FORGET TO LEAVE A COMMENT TO BE PLACED IN THE DRAWING TO WIN A PAPERBACK COPY OF ROGUE WAVE BETWEEN NOW AND SATURDAY, JANUARY 18TH AT MIDNIGHT MST.
BY LEAVING A COMMENT, YOU GRANT PERMISSION FOR YOUR EMAIL TO BE REVEALED TO THE AUTHOR IF YOU ARE THE WINNER TO FACILITATE RECEIPT OF YOUR BOOK.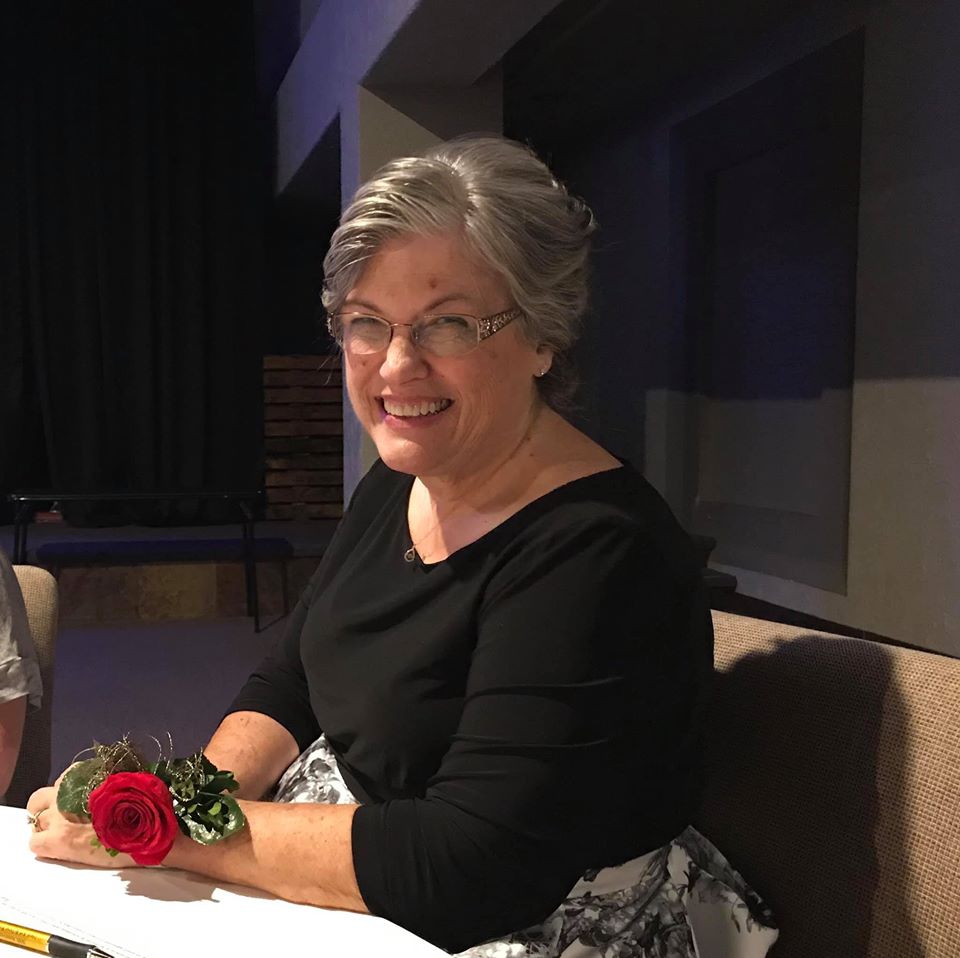 Jane Carlile Baker, writing addict since elementary school, began crafting fiction with her novel, Rogue Wave, first in the Seascape series, available on Amazon. Prior to Rogue Wave, she published three biographies, magazine and newspaper articles.
Her work-in-progress is Queen of the Third Grade, about Gwen Murphy, who takes on the state testing system. A B.A. in organizational communication and a teaching credential embellish Jane's understanding of the human condition. She belongs to American Christian Fiction Writers and the Alliance of Therapy Dogs, with her little Cavapoo, Aimé. Connect with Jane
SUBSCRIBE TO PATTI'S BLOGS HERE