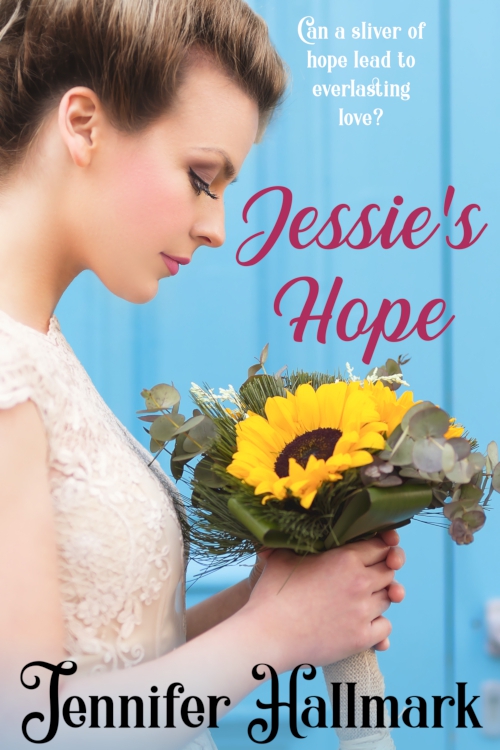 FEATURED BOOK: Jessie's Hope
AUTHOR: Jennifer Hallmark
PUBLISHER: Firefly Southern Fiction
GENRE: Southern Fiction
SERIES OR STAND ALONE: Series
TARGET AGE: Women of all ages
AUTHOR JENNIFER HALLMARK SHARES HOW GOD TRANSFORMED HER FROM FEAR TO FAITH AND WHAT SHE HAS LEARNED ABOUT FINDING FREEDOM IN OBEDIENCE.
JENNIFER IS OFFERING A GIVEAWAY! SIMPLY LEAVE A COMMENT BELOW TO ENTER THE DRAWING FOR AN EBOOK COPY OF JESSIE'S HOPE.
FREEDOM TO BE TRANSFORMED: ARE YOU WILLING?
by
Jennifer Hallmark
In 2011, I reached a cross roads. I'd been writing on my blog and for other places, unpaid for five years. Though fun and satisfying, something was lacking. I'd plateaued in my creativity and needed to make a decision. Around that time, I learned of the Blue Ridge Mountains Christian Writers Conference. This event occurred in June and I could take classes on writing and meet other writers, editors, agents, and publishers. What an opportunity. But I struggled with timidity, the cost, and six hours of travel for it was near Asheville, North Carolina. What should I do?
Scripture says:
For I know the thoughts that I think toward you, says the Lord, thoughts of peace and not of evil, to give you a future and a hope Jeremiah 29:11 NKJV
God has a plan and purpose for each of us. We've heard this so many times. But are we willing to go through the changes, the transformation we'll need to become a person of plan and purpose?
Two things are vital:
Salvation-we must believe that Jesus died and rose again to make a way for us, and we must surrender our lives to God. Otherwise, a gulf divides us from God and all He has in store for us. (John 3:16)
We must learn who God is and who we are in Christ. Satan doesn't want us to find our place in God's kingdom and we will be under attack from the time we receive Christ. You don't have to know everything to be in God's will but you need to begin learning who God is through His word, prayer, worship, and Bible study. Also begin to read in scripture who we are in Christ. We receive the Word and believe it, always seeking the company of more seasoned Christians to strengthen our faith. (Ephesians 1:17-18; Colossians 2:10)
Now that we have given our lives to God and are learning who He is and who we are, we can move toward His plan and purpose. I like the way Mark Hancock and Eva Marie Everson explain this in their book, "Why Are We Sitting Here Until We Die?" They say:
HIs will becomes our will.
His mind becomes our mind.
His compassion becomes our compassion.
His strength becomes our strength.
His priority becomes our priority.
His energy becomes our energy.
His anointing becomes our anointing.
His desire becomes our desire.
His peace becomes our peace.
His nature becomes our nature.
His status become our status.
His plan become our plan.
His destiny becomes our destiny.
His life becomes our life.
His purpose becomes our purpose.
When we partner with Him in what He thinks…we grow in confidence, we realize our strength, and we are empowered with passion."
Now we are free to transform and conform to His plan and purpose for us.
We move in grace-if we try to be who we were meant to be in our own power, without grace, we'll fail. Man plans his way, but God directs his steps. We call on Him constantly to show us his way.
We move in faith. We believe God has power and wants to help us when we call out. Our faith starts with hope. Faith comes by hearing the word of God and believing it, acting on what He says.
We move in obedience. We listen for God, step out, listen again, and keep moving forward. Sometimes a step doesn't turn out like we thought. I've stepped out in faith often, trying different types of contests, writing for magazines, etc. It's not always a wrong step if it doesn't work. Sometimes God wants us to know for sure that a certain way is not the direction or He uses the situation to grow our character, so He allows us to step forward then step back.
What about the writer's conference in North Carolina? I had a lot of transforming steps to take before I could go. I asked my husband to accompany me. I had to cut back on things to save the money for us to go. But the biggest step was overcoming my fear. I worried about what others would think of me being so new to writing and how dumb I might look. It took the grace of God to overcome fear, the faith to save the money, and obedience to go beyond what I felt like I could do. I had to overcome fear, pride, and step into freedom to participate in God's plan and purpose for me.
When I arrived at the conference, I realized most of the writers were just like me. And all the fear and worry had been for nothing. ??
What obstacles have you overcome in your journey to transformation?
Blurb for Jessie's Hope
Years ago, an accident robbed Jessie Smith's mobility. It also stole her mom and alienated her from her father. When Jessie's high school sweetheart Matt Jansen proposes, her parents' absence intensifies her worry that she cannot hold on to those she loves.
With a wedding fast approaching, Jessie's grandfather Homer Smith, has a goal to find the perfect dress for "his Jessie," one that would allow her to forget, even if for a moment, the boundaries of her wheelchair. But financial setbacks and unexpected sabotage hinder his plans.
Determined to heal from her past, Jessie initiates a search for her father. Can a sliver of hope lead to everlasting love when additional obstacles--including a spurned woman and unpredictable weather--highjack Jessie's dream wedding?
Purchase links:
DON'T FORGET TO LEAVE A COMMENT TO BE PLACED IN THE DRAWING TO WIN AN EBOOK COPY OF JESSIE'S HOPE BETWEEN NOW AND SATURDAY,(JANUARY 25TH AT MIDNIGHT MST.
BY LEAVING A COMMENT, YOU GRANT PERMISSION FOR YOUR EMAIL TO BE REVEALED TO THE AUTHOR IF YOU ARE THE WINNER TO FACILITATE RECEIPT OF YOUR BOOK.
Patti's review of Jessie's Hope
Jessie's Hope, as the title implies, is a story of hope, but it goes far deeper than that. The main character, Jessie Smith, has been paralyzed from a young age in an auto accident which also took her mom's life. Jessie dreams of the perfect wedding to her fiancé, Matt Jansen. Jessie's desire to connect with her alcoholic father, who abandoned her after the accident, leads to bitterness, disappointment, and the revelation of secrets long buried.
The story delivers a strong message of family love and devotion. Her papaw, Homer and mamaw, Martha, go to great lengths, despite limited financial resources, to make Jessie's wedding dreams come true. They are there for her when she experiences her darkest moments of doubt as one obstacle after the other stands in her way.
Author Jennifer Hallmark captures the struggles of a young handicapped person and those affected by her limitations in a realistic manner. She gives her characters depth and courage and portrays their spiritual journeys from weakness to strength through faith in a realistic manner.
I especially enjoyed the spirit of community caring and support for Jessie and the complete turnaround of one character's attitudes and behaviors when she experiences compassion and caring she did not expect to find.
This book sparked my interest from the first moment and held me captive to the very last word. It is a sweet romance told against the backdrop of the southern lifestyle with characters who find redemption and the healing power of God's love and forgiveness.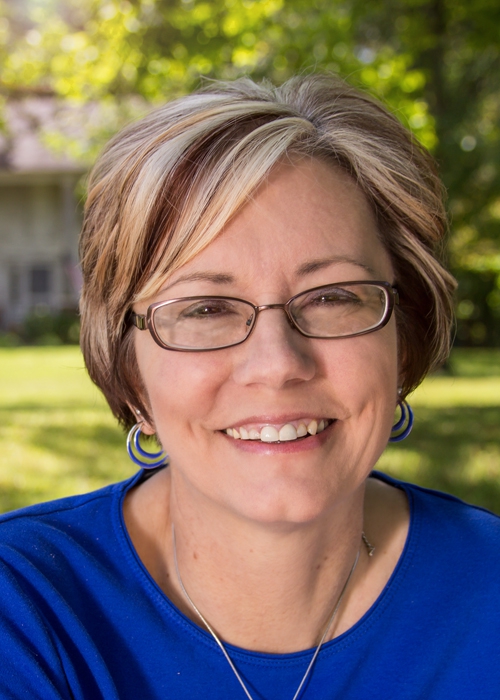 Jennifer Hallmark writes Southern fiction and has published 200+ internet articles and interviews, short stories in several magazines, and has co-authored three book compilations. Her debut novel, Jessie's Hope, released on June 17th, 2019.
When she isn't babysitting or gardening, you can find her at her desk writing fiction or working on her two blogs. She also loves reading detective fiction from the Golden Age and viewing movies like LOTR or Star Wars. Sometimes you can even catch her watching American Ninja Warrior.
Connect with Jennifer:
SUBSCRIBE TO PATTI'S BLOGS HERE