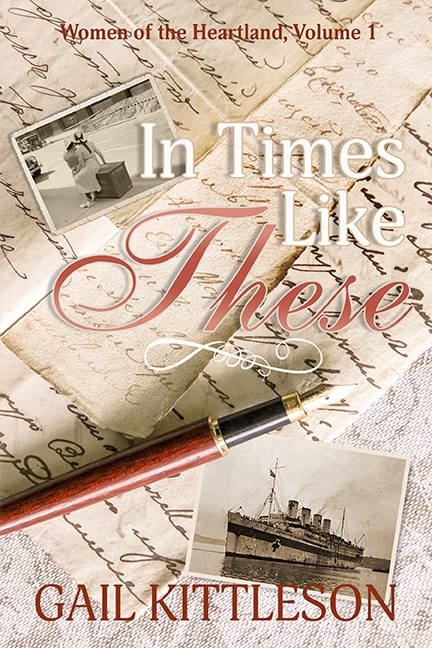 FEATURED BOOK: In Times Like These
AUTHOR: Gail Kittleson
PUBLISHER: WordCrafts Press
GENRE: Historical Women's Fiction
SERIES OR STAND ALONE: Series
TARGET AGE: 30+
IT IS MY PLEASURE TO WELCOME AUTHOR GAIL KITTLESON TO THE OVER 50 WRITER. GAIL SHARES THE POWER IN PATIENCE AND PERSEVERANCE IN HER WRITING CAREER.
GAIL IS OFFERING A GIVEAWAY! SIMPLY LEAVE A COMMENT BELOW TO ENTER THE DRAWING FOR AN EBOOK COPY OF IN TIMES LIKE THESE.
SOUND ADVICE FROM AN OVER FIFTY WRITER
I definitely qualify to write for this blog—I'm way over fifty and have something to share with writers of various ages. About fifteen years ago, my real writing journey began, and I've experienced a steady increase in patience.
Years ago, I prayed for more of this quality. Now, I've learned a great deal through being made to wait. Unfortunately, we can't learn patience without this experience. So my long-ago prayers are being answered by not having manuscripts accepted right away.
Once, I waited an entire year for an editor to respond, and finally called him. "Oh," he replied when I described my manuscript. "That one…well, you know how volatile the publishing world has become. I'm no longer in a position to consider your book, but I'll send you a free market book for Christian writers."
Wow. Thanks a lot. Stunned by his callousness, I mumbled something appropriate and shed some tears in private. I'd really, really believed him when he said he would offer me a sizeable advance—would fight for this manuscript among the other editors at the conference where we met.
Why not? This was a Christian conference—a Christian editor with a Christian publishing house.
Let's just say I've learned a lot since then. And a big chunk of it can be spelled p a t i e n c e. I've also learned a few other things. When I'm trying to force a solution, it's pretty likely I'm attempting to control a situation rather than seeking guidance. Yep.
For me, that applies to my writing, not just to relationships. From my viewpoint on the short side of seventy, I can see how I tried to rescue people, fix situations, and keep everything under control. Today, an old friend of mine texted me when I asked her how things were going, since she's been inundated with family health problems during the past two years.
"Well, I can say for sure that absolutely nothing is within my control. All I can do is handle what comes to me today. I have exactly zero control over any of this. I make my decisions and hope they're the best. Beyond that, it's certainly not in my hands."
It struck me that she has finally arrived—this is the deep lesson both of us have been taught and retaught throughout the years. And my friend didn't necessarily even realize it.
Then I stood back and considered the full sweep of my "writing career." After the phone conversation with the editor I mentioned, what else could I do besides accept his words and start over again? I could have griped about his attitude and groused about the injustice of it all—which I probably did.
But I kept on writing. I had to—my heart told me so, with no idea a wonderful company would accept my memoir a couple of years later. No idea the World War II bug would bite me so hard I'd never recover. No concept of what I'd gotten myself into in this writing life.
But it's all good!
Back Cover Blurb for In Times Like These
July 7, 1937 The Marco Polo Bridge Incident results in a prolonged war between China and Japan. The United States remained neutral.
September 1, 1939 Germany invades Poland, leading Britain and France to declare war on Germany. The United States remained neutral.
Over the next 15 months, at least 35 nations were embroiled in the Second World War.
The United States remained neutral.
December 7, 1941 The Day that will live in Infamy. The Imperial Japanese Navy launched a surprise attack on the U.S. base at Pearl Harbor, killing 2,403 Americans, wounding 1,143, and destroying 18 naval ships including five battleships. The following day, the United State declared war on the Empire of Japan. Three days later, the US declared war on Germany and Italy.
In Iowa, the Heartland of America, best friends Addie and Kate are embroiled in their own private wars. Kate's pilot husband has gone Missing in Action, and Addie's overbearing and controlling husband vents his rage on her. Somehow, these heroic Women of the Heartland must find a way to overcome the adversities of the war without, and the war within.
Patti's review of In Times Like These
In Times Like These by Gail Kittleson gives readers a stark view of the reality of WWII.
The novel captures the essence of the tumult and uncertainty faced by the women who fought their own battles on the home front while their men engaged in combat overseas.
The author has created a work that explores relationships, both good and bad, and how they can help us grow or tear us apart. Gail's characters are real enough to give the impression they are walking right off the page to share their stories with the reader.
I admire the journey these characters traveled where they learned to draw strength and faith from each other. They relied on God and each other as they lived through one of the most horrific events in world history.
DON'T FORGET TO LEAVE A COMMENT TO BE PLACED IN THE DRAWING TO WIN AN EBOOK COPY OF IN TIMES LIKE THESE BETWEEN NOW AND SATURDAY, MARCH 28TH AT MIDNIGHT MDT.
BY LEAVING A COMMENT, YOU GRANT PERMISSION FOR YOUR EMAIL TO BE REVEALED TO THE AUTHOR IF YOU ARE THE WINNER TO FACILITATE RECEIPT OF YOUR BOOK.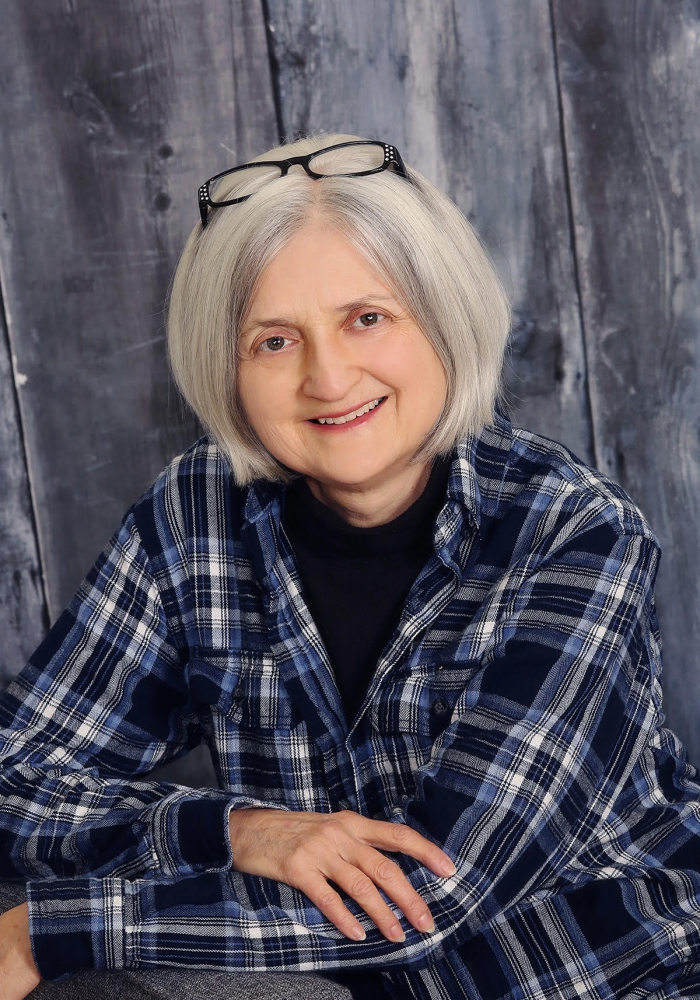 Dare To Bloom is the title of Gail Kittleson's website for a reason. She's a late bloomer, and just thankful to be blooming! Her background of teaching English as a Second Language, teaching college expository writing, and instructing other courses colors her writing, as does her background as the daughter of a WWII veteran. Now, honoring the Greatest Generation and facilitating workshops to help other writers are her "highs."
Connect with Gail online:
Website http://www.gailkittleson.com/
Facebook www.facebook.com/GailKittlesonAuthor
twitter www.twitter.com/GailGkittleson @GailGkittleson
Amazon http://amazon.com/author/gailkittleson
@gailkittlesonauthor (Instagram)
SUBSCRIBE TO PATTI'S BLOGS HERE