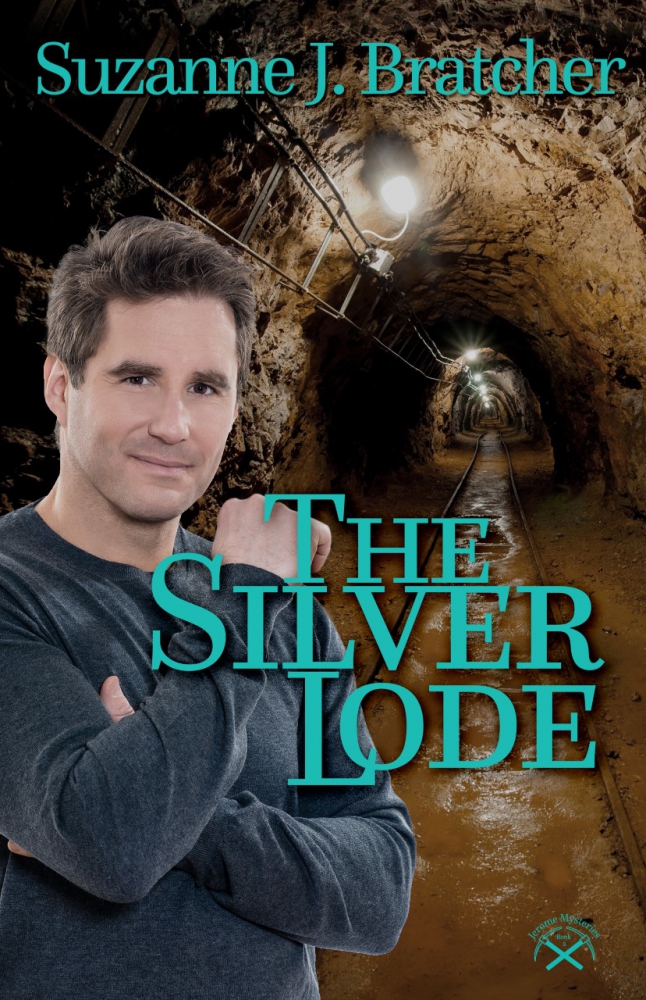 FEATURED BOOK: The Silver Lode
AUTHOR: Suzanne J Bratcher
PUBLISHER: Mantle Rock Publishing
GENRE: Mystery/suspense
SERIES OR STAND ALONE: Book 2 in The Jerome Mysteries
(Can be read as a stand alone)
TARGET AGE: teen-adult
IT IS MY PLEASURE TO WELCOME AUTHOR SUZANNE J. BRATCHER TO THE OVER 50 WRITER. IT TOOK HER SIXTY YEARS TO REACH HER GOAL. LOOKING BACK, SHE REALIZES SHE WAS THERE YEARS AGO.
SUZANNE IS OFFERING A GIVEAWAY! SIMPLY LEAVE A COMMENT BELOW TO ENTER THE DRAWING FOR WINNER'S CHOICE OF A PRINT OR EBOOK COPY OF THE SILVER LODE.
DEFINING "A WRITER"
by
Suzanne Bratcher
It started in the bookmobile on McCullough Drive in Austin, Texas in 1957. I was eight, and I was waiting for Brighty of the Grand Canyon, a book that had come all the way from the downtown library just for me. As I stood in the narrow aisle, I reached out my arms and ran my fingers along the books—tall, short, fat, skinny—and inhaled the scent of dusty paper, old ink, and petrified glue. When I was six, I wanted to be a bookmobile driver when I grew up, but that summer day I knew I really wanted to be to a writer. I wanted to write stories to show readers new places, introduce them to new people, and take them on adventures. But I was sixty-eight when I opened a box and pulled out the first copy of my first published mystery. I was finally the writer my eight-year-old self envisioned. So. what did I do during those sixty years?
The first ten I spent in public school writing reports for my teachers and writing poems and short stories for my mother. Next, I went to college, where I studied English and American literature and wrote papers for my professors. Determined to become a writer when I graduated, I wrote poems and short stories and began submitting them for publication. Most came back with a mimeographed rejection slip, but once in a while I sold something. Then the summer between my sophomore and junior years, my father sat me down and showed me the math. I couldn't pay rent, much less buy food, on the ten cents a word I was making on the few pieces I sold. He suggested I become a teacher and spend my summers writing. At year twelve I faced reality: I needed to be an English teacher. I could still become a writer. It would just take me a little longer than I'd planned.
If you're a teacher or married to one, you know what happened. In the next thirty-four years, I had one summer free. The other summers I alternated between taking courses to earn a needed certificate or the next degree and teaching summer school to pay for my ongoing education. Still, I hung on to my dream of becoming a writer. Around year seventeen I took a correspondence course in writing children's fiction. I wrote a handful of stories and had a few published, but I learned publishers didn't pay any more for children's fiction than they did for my occasional short stories and poems.
At year twenty-three, I wrote a book-length dissertation for a Ph.D. to secure tenure and keep my job teaching college English. The next year I wrote my husband's dissertation. By year thirty, the demands of teaching almost silenced my determination to become a writer. One summer I attended a four-day mystery-writers' conference and another a romance-writers' conference. But my writing focused on teaching. I wrote syllabi and handouts. I wrote my own assignments to show students how to write rather than telling them. At year thirty, to get a promotion, I wrote a textbook.
I could go. I could tell you what happened between year thirty and year sixty, but life—a child, two divorces, more intense teaching demands, a second textbook, and Multiple Sclerosis—kept getting in the way of my dream. I had to wait until I retired to really start writing, but at sixty-eight I held The Copper Box in my hands and at seventy The Silver Lode. That eight-year-old girl had finally become a writer!
Then a few months ago when I was outlining a presentation about The Silver Lode for my local library, I suddenly saw my struggle to become a writer from a totally different perspective. (Maybe you've already spotted it.) A writer is someone who writes. A published writer is someone who shares her writing with other people. At eight I didn't need to decide to become a writer. I was already a writer, a published writer because my second-grade teacher stapled my story on the bulletin board for Back-to-School night.
So, what does the story of my writing life mean for you if you're a young writer—or an older writer who hasn't reached his goal? Just this. Stop a minute and look at what you've been doing your whole life. Chances are, you've been writing. If you've wanted to be a published writer, chances are you're that too. If not, you have writing opportunities, even publishing opportunities, all around you. What are you waiting for? Not a narrow definition, I hope.
Blurb for The Silver Lode:
JEROME, ARIZONA:
billion-dollar copper camp alive with rags-to-riches tales
Beneath the ghost town that clings to the side of Cleopatra Hill, a labyrinth of abandoned mine tunnels hides a vein of silver ore mixed with pure gold. The discovery of that silver lode caused a murder decades ago. More are coming.
Historian Paul Russell is about to lose his job and the woman he loves. He doesn't have time to search for the legendary silver lode. But when a student drops a seventy-year-old unsolved murder on his desk, a murder connected to the silver lode, the mystery offers Paul the perfect opportunity to work with Marty and win her back.
Antiques expert Marty Greenlaw is in love with Paul, but marrying him isn't an option, at least not a good one. She's trying to push him away, but when he tells her finding the silver lode will save a dying child, she wants to help. Years ago, Marty lost a little sister, and she'll do everything she can to save Aurora, even work shoulder-to-shoulder with Paul.
As Paul and Marty search for the silver lode, suspicious deaths begin to happen. When Paul's son disappears, the stakes become personal.
DON'T FORGET TO LEAVE A COMMENT TO BE PLACED IN THE DRAWING TO WIN CHOICE OF A PRINT OR EBOOK COPY OF THE SILVER LODE BETWEEN NOW AND SATURDAY), MAY 9TH AT MIDNIGHT MDT. (U.S. resident only eligible for print copy).
BY LEAVING A COMMENT, YOU GRANT PERMISSION FOR YOUR EMAIL TO BE REVEALED TO THE AUTHOR IF YOU ARE THE WINNER TO FACILITATE RECEIPT OF YOUR BOOK.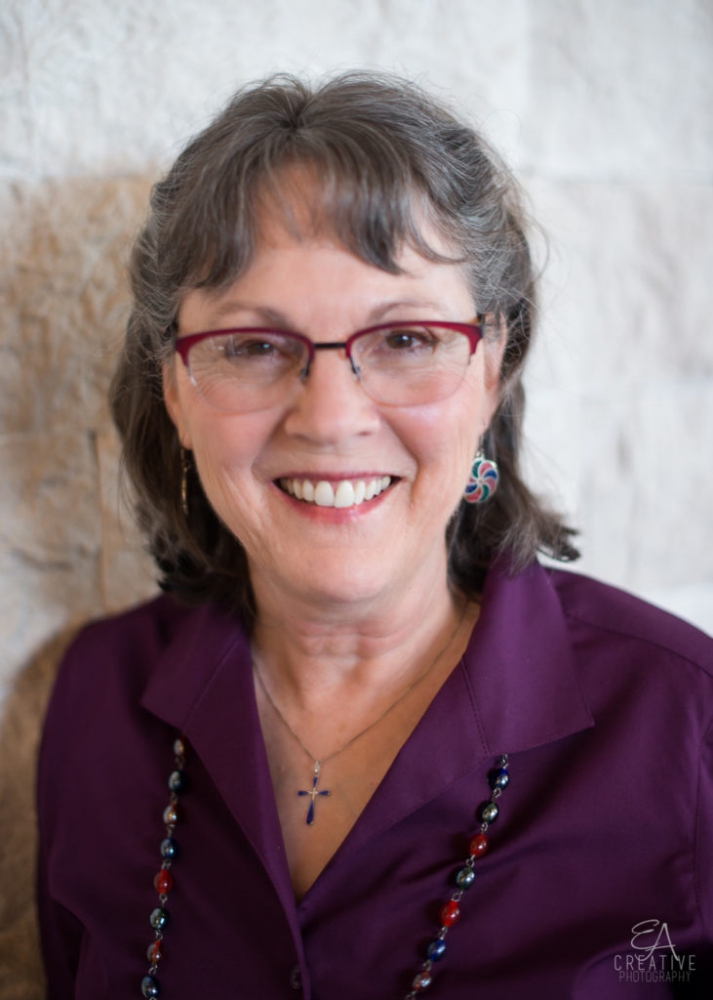 A mystery fan since her first encounter with Nancy Drew, Suzanne J. Bratcher, PhD, lives in central Arkansas in a village with more trees than houses. A retired English professor from Northern Arizona University, she writes mysteries and romantic suspense set in the Southwest. The Copper Box and The Silver Lode are the first two mysteries in her Jerome, Arizona, trilogy. Listen to her free audiobook Kokopelli's Song on her blog.
Connect with Suzanne:
Website: https://suzannebratcher.com
Blog: https://suzannebratcher.com/blog/
Facebook: authorsuzannebratcher
SUBSCRIBE TO PATTI'S BLOGS HERE