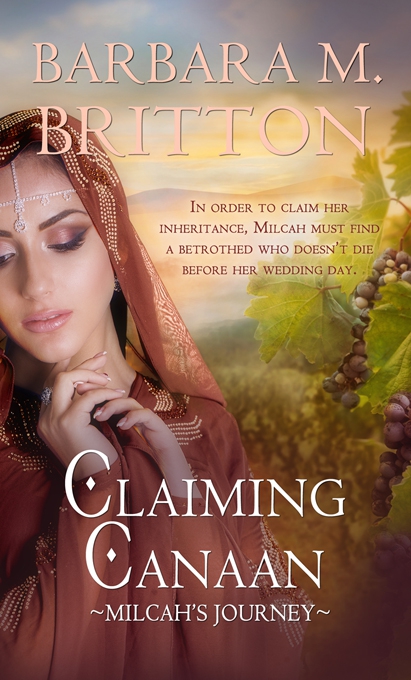 FEATURED BOOK: Claiming Canaan: Milcah's Journey
AUTHOR: Barbara M. Britton
PUBLISHER: Pelican Book Group
GENRE: Biblical Fiction
SERIES OR STAND ALONE: Daughters of Zelophehad series, (can be read as a stand alone)
TARGET AGE: 13 and up
IT IS MY PLEASURE TO WELCOME AUTHOR BARBARA M. BRITTON TO THE OVER 50 WRITER. BARBARA DISCUSSES A DILEMMA OFTEN FACED BY WRITERS – WHETHER TO TAKE A PEN NAME OR NOT.
BARBARA IS OFFERING A GIVEAWAY! SIMPLY LEAVE A COMMENT BELOW TO ENTER THE DRAWING FOR WINNER'S CHOICE OF A PRINT OR EBOOK COPY OF EITHER CLAIMING CANAAN.OR LOINESS (first book in series).
THE NAME GAME
by
Barbara M. Britton
I love to write Biblical Fiction and bring little-known Bible characters to light. With the launch of Claiming Canaan, I have finished a series on the daughters of Zelophehad. These brave sisters were a new-to-me Bible story only a few short years ago. Five orphaned girls secured land rights for women, and they weren't shy about reminding Joshua about their inheritance of land. Milcah's story is the culmination of the sisters' journey to become landowners.

Long before I wrote Biblical Fiction, I wrote wholesome stories with a few mentions of God. One particular story I thought would stay under the bed forever until I received a text from my son. He said someone had stolen my storyline. What? My son had seen a movie trailer for Me Before You. I raced to Amazon to look up the book's blub. Me Before You was a caregiver story and the hero was severely injured, but the hero commits physician-assisted suicide at the end of the book. That was not my story. I had a caregiver story set after WWI in Alaska and my plot was based on a true story I had heard while on vacation. But, if Me Before You was popular, maybe my story could see the light of day. I sent Until June to my Christian publisher and the novel will see the light of day on June 11th.
Wonderful, right? Except this Historical isn't Biblical Fiction. It has ten mentions of God instead of hundreds. My publisher recommended I take on a pen name. A pen name would give me some anonymity, and my readership wouldn't be confused about the content of my new book, but there is a lot to consider before writing under different names and several names.
Since I'm on The Over 50 Writer, you know that I didn't grow up with a smartphone or a computer. I'm not that tech savvy. Taking on a new name for my Historical would mean I would have to set up a new website and new social media accounts for this "new author." I don't know about you, but social media already takes up a lot of my time. I can't imagine managing two names in the social media marketing world. There is also the cost of setting up a new website and paying hosting costs. Plus, cover art is genre specific. My Historical set in 1918 will look much different than the ladies with head coverings on my Biblical novels.
Several Christian Fiction authors write various genres of stories under the Christian Fiction umbrella. I have a friend who writes Amish stories, WWII stories, and Romantic Suspense stories. Since I write under the rules of Christian Fiction, I believed I could keep my name and make an effort to brand Until June uniquely.
That's not to say that taking a pen name is wrong. A pen name does offer some anonymity. And some Mainstream publishers will push for a different name if you switch genres. The Mainstream market is the 99% of books in a bookstore that aren't Christian Fiction.
Some authors who write in genres that have a predominance of male or female authors might take a new name. I know men who take women's names when writing Romance. J.K. Rowling and Nora Roberts took on male names to break out in the Suspense and Mystery categories that are dominated by men.
After everything is said and done, an author has to feel comfortable with their career, and the decisions that they make. I have geared my marketing to show the distinctions between my Biblical Fiction and my Historical. Am I giving up on writing about little-known Bible stories? No, in fact I'm writing one right now. God gives me many stories to write, and I hope each story finds an audience that will be blessed by my characters.
How do you feel about pen names? Would you take one as an author? Would you mange two?
Book blurb for Claiming Canaan:
When the tribal elders make marriage a requirement for claiming her land, Milcah bat Zelophehad must find a betrothed straightaway. The only problem in finding a husband is that all her suitors were slain while conquering the land of Canaan. Men avoid her in order to stay alive.
After praying to God to send her a bold suitor, a man from her father's clan plummets from a tree right on top of her. Is this God answering prayer, or a foolish antic by Eli, the war-scarred brother from one of her clan's rival families?
Will settling in Canaan sort out Milcah's troubles, or have her woes just begun?
DON'T FORGET TO LEAVE A COMMENT TO BE PLACED IN THE DRAWING TO WIN YOUR CHOICE OF PRINTOR EBOOK COPY OF CLAIMING CANAAN OR LIONESS BETWEEN NOW AND SATURDAY, MAY 23RD AT MIDNIGHT MDT. (US residents only eligible for print copy)
BY LEAVING A COMMENT, YOU GRANT PERMISSION FOR YOUR EMAIL TO BE REVEALED TO THE AUTHOR IF YOU ARE THE WINNER TO FACILITATE RECEIPT OF YOUR BOOK.
Patti's review of Claiming Canaan
Claiming Canaan is the third book in Barbara M. Britton's Daughters of Zelophehad series. In this conclusion of the series, the daughters claim their land as granted to them. These women, five orphaned sisters mentioned in Numbers in the Bible, have been granted the right to own property in the Promised Land. In this conclusion of the series, the daughters claim their land, but not without struggle and opposition in this male-dominated society.
This book tells the story of Milcah, who is believed to carry a curse since her former love interests have perished in battle. Just when Milcah begins to despair of ever acquiring a husband, she discovers God has a mate in mind she never would have chosen for herself. The other gifts he bestows on her are far beyond any fortune she would have imagined as well.
Like Barbara Britton's other Biblical fiction books, this novel takes the reader to Bible times with its rich character descriptions and authentic depiction of the times.
Claiming Canaan reflects the closeness of family and the fulfillment of God's promises to those who obey and honor His Holy Name.
The Daughters of Zelophehad series is a must for readers who enjoy seeing Bible stories brought to life, especially those with which many of us are unfamiliar.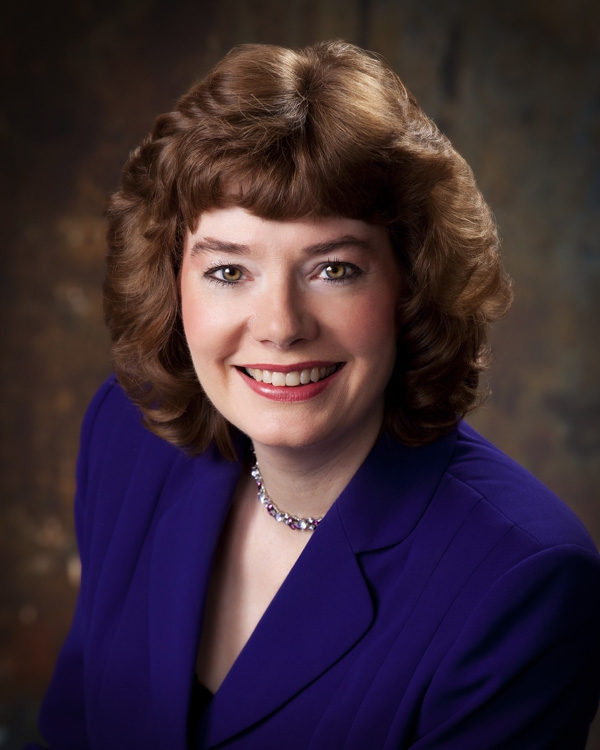 Barbara M. Britton lives in Southeast Wisconsin and loves the snow—when it accumulates under three inches. She is published in Biblical fiction and enjoys bringing little-known Bible characters to light in her stories. Barb will venture into Historical Fiction in June with Until June. She is a member of the American Christian Fiction Writers, the Society of Children's Book Writers and Illustrators, Romance Writers of America and Wisconsin Romance Writers of America. Barb has a nutrition degree from Baylor University but loves to dip healthy strawberries in chocolate.
You can find out more about Barb and her books on her website at www.barbarambritton.com or on Twitter or Facebook.
You can purchase Barb's books on Amazon, B&N, or wherever books are sold. Libraries can order the series, too.
SUBSCRIBE TO PATTI'S BLOGS HERE.