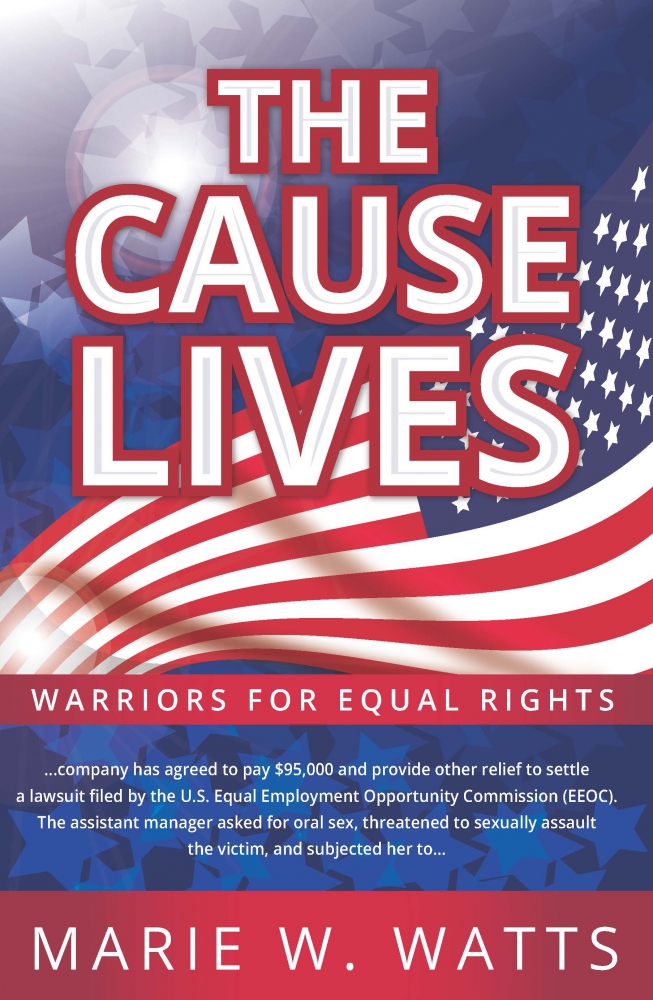 FEATURED BOOK: The Cause Lives: Warriors for Equal Rights
AUTHOR: Marie W. Watts
PUBLISHER: Las Tortugas Press
GENRE: Upmarket fiction, mystery/crime
SERIES OR STAND ALONE: First book of trilogy: Warriors for Equal Rights
TARGET AGE: Adult
IT IS MY PLEASURE TO WELCOME AUTHOR MARIE W. WATTS TO THE OVER 50 WRITER. MARIE SHARES THE MOTIVATION BEHIND HER WRITING ENDEAVORS AND OFFERS HELPFUL TIPS TO ASPIRING WRITERS.
MARIE IS OFFERING A GIVEAWAY! SIMPLY LEAVE A COMMENT BELOW TO ENTER THE DRAWING FOR AN EBOOK COPY OF THE CAUSE LIVES: WARRIORS FOR EQUAL RIGHTS.
WHY I WRITE
by
Marie W. Watts
I write to share things I've learned along the way. My wish is that these nuggets will resonate with my readers and make their day a little brighter. Giving my audience something to think about is another goal of my blog, Stories About Life.
Reading has always been a joy. Maybe it's because, as a child, my parents read in bed every evening. When our television broke, they didn't bother to get it fixed for several years. Books were always available and cherished.
And writing? As a teen, I envisioned living on an island and being a writer. Today my central Texas ranch is my island, and I write!
Life, however, got in the way of my dream. My first published work was a co-authored textbook that was published when I was forty years old. Then, at forty-eight, I self-published my first novel. It would be another ten years, however, before I began to write in earnest.
It's never too late to write, but the sooner you get started, the better.
My suggestions for aspiring writers are:
Read often. Choose a variety of works from the classics to genre.
Write about what you know. My trilogy, Warriors for Equal Rights, is about federal investigators combatting employment discrimination, a job I did, and something I am passionate about.
Take writing classes. You don't have to spend tons of money to go to fancy writing retreats. Online and in-person classes are available. A variety of courses from different instructors can be invaluable. And, the libraries are full of books on the art of writing.
Actually write! Writers' block can be tough, and it's easy to put it off. Just tell yourself you only have to write for ten minutes.
Press your characters. Throw obstacles at them.
Don't get discouraged. Remember that Louis L'Amour, the famed writer of Westerns, received two hundred rejections for his stories before the first one was published. His first Western novel was published in 1953 when he was in his forties.
Have fun.
Blurb for The Cause Lives: Warriors for Equal Rights
ll Alice wants is to retire. Until the call for justice gets in the way.
Alice Arden can't wait to retire in eighteen months, but her boss at the federal discrimination and harassment agency she works at has other ideas. She assigns Alice to head a newly created task force responsible for catching more lawbreakers, and Alice can't refuse.
Already burned out and suffering from a worsening disability that might put her in a wheelchair, Alice finds more than she had bargained for in her new team with racism, a sociophobe, and hidden agendas at play. Threats on their lives because of a case they're working on drive Alice to the bottle until she discovers an unnerving secret.
Forget retirement. Alice is about to embark on delivering justice in the sexual harassment case of her career, and if she goes down, it'll be with guns blazing.
DON'T FORGET TO LEAVE A COMMENT TO BE PLACED IN THE DRAWING TO WIN AN EBOOK COPY OF THE CAUSE LIVES: WARRIORS FOR EQUAL RIGHTS BETWEEN NOW AND SATURDAY, JUNE 6TH AT MIDNIGHT MDT.
BY LEAVING A COMMENT, YOU GRANT PERMISSION FOR YOUR EMAIL TO BE REVEALED TO THE AUTHOR IF YOU ARE THE WINNER TO FACILITATE RECEIPT OF YOUR BOOK.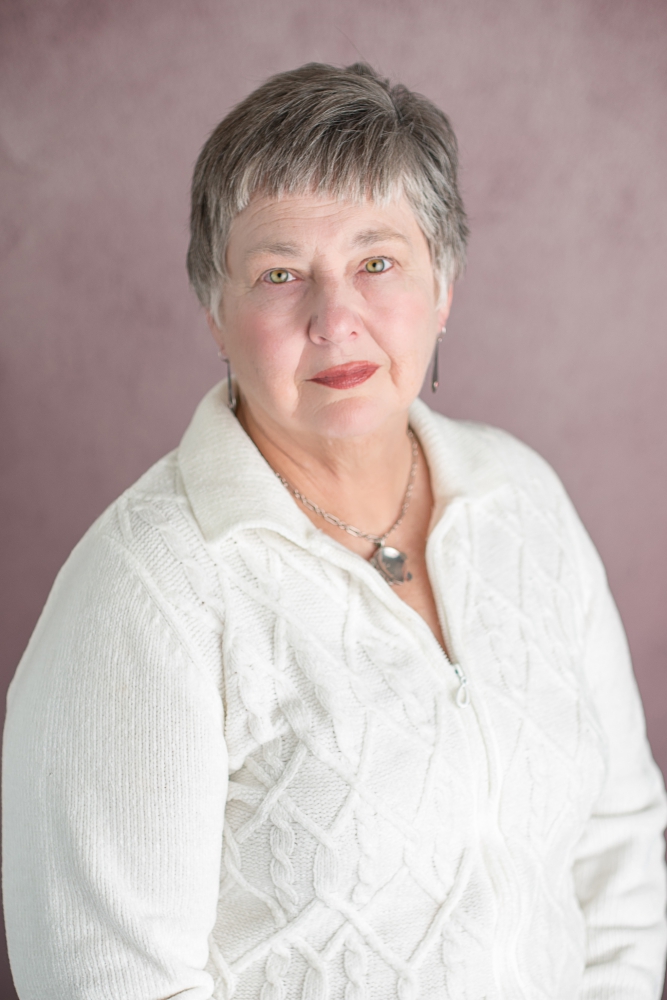 Marie W. Watts is a former employment discrimination investigator and human resource consultant. Coauthor of Human Relations, 4th ed., her work has also been published in The Texas Bar Journal and The Houston Business Journal, as well as featured on Issues Today. The second book in her Warriors for Equal Rights series, Only A Pawn, will be published in late spring, 2020. Marie and her husband live on a ranch in central Texas. In her spare time, she supports a historic house and hangs out with her grandsons. Connect with Marie:
Marie's website: https://www.mariewatts.com
Instagram: https://www.instagram.com/mariewattswriter
Facebook: https://www.facebook.com/mariewattsbooks
Twitter: https://twitter.com/MarieWattsBooks
SUBSCRIBE TO PATTI'S BLOGS HERE