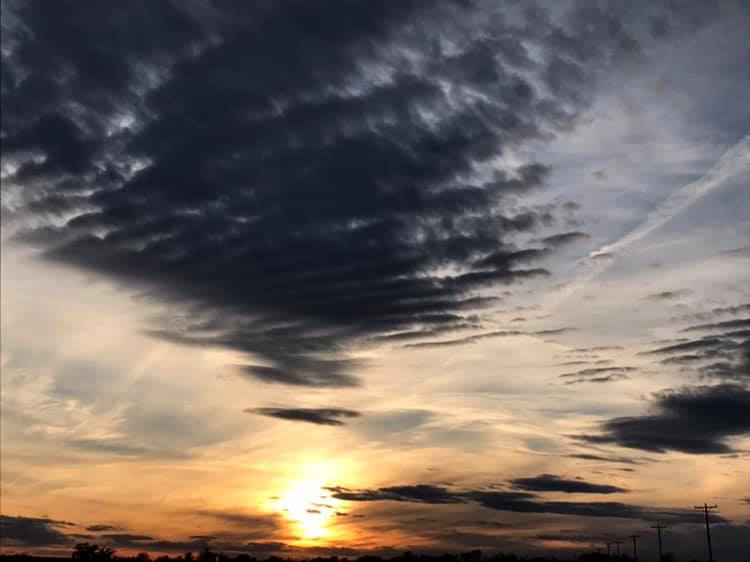 THE NEXT PHASE
by
Patti Shene
Those of you who follow my blogs know that a couple of weeks ago on Patti's Porcch, (see post here), I wrote about my upcoming surgery and all the fears that came with it. Today, I am excited to report that I have entered "phase two".
Surgery went well and pain was minimal compared to what I expected. However, I was saddled with a large and cumbersome splint, orders to keep my leg elevated above the nose 90% of the time, and absolutely no weight bearing on my left foot.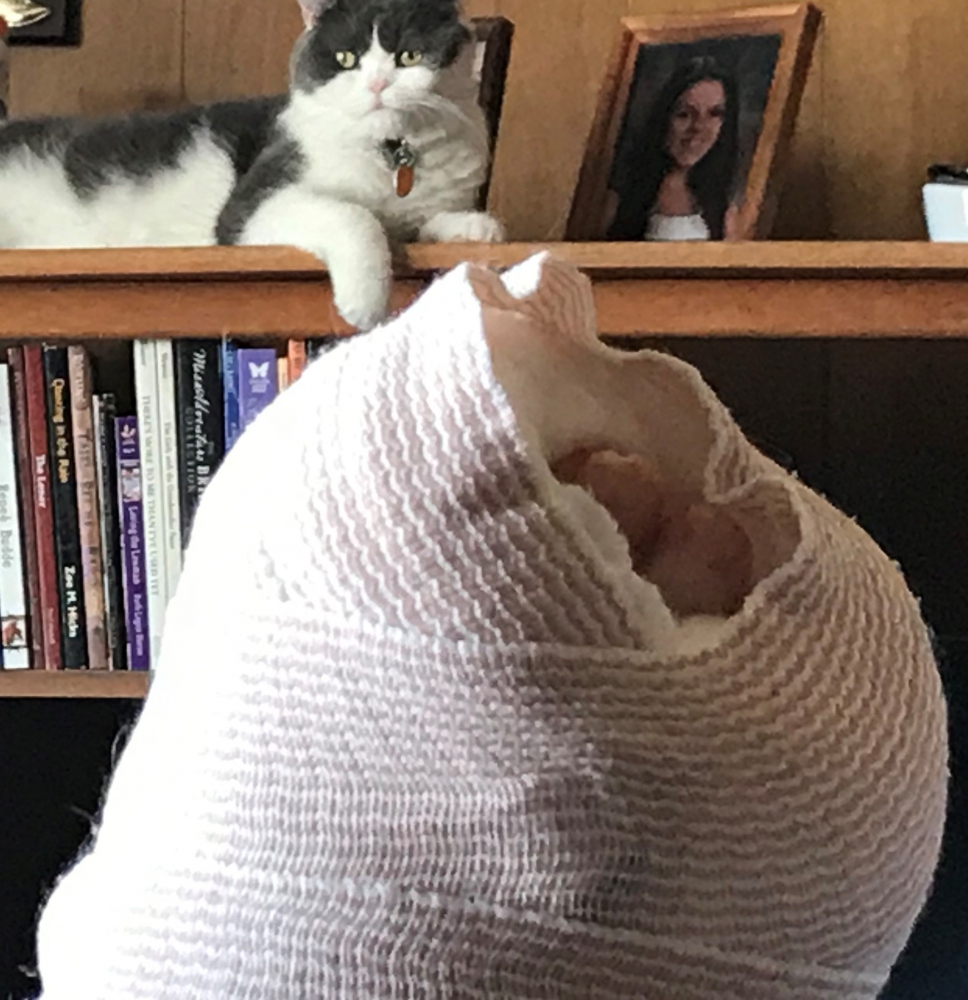 Use of a knee scooter and walker got me pretty much anywhere I needed to go in the house, and my faithful daughter and granddaughter have been great about preparing meals and assisting me with things I could not do independently.
However, after a few days on the knee scooter, my knee became quite swollen, bruised, and painful. I had to doctor it with ice and Ibuprofen and gave up the scooter for a few days. During that time, I was relying strictly on the walker, hopping from place to place. That puts a terrible strain on the body, especially the upper arms. They became so sore that it even hurt to type!
Yesterday, I went back to the doctor for my first follow up since surgery. I got a very good report that things are healing well. The nurse removed my stitches and the splint was replaced by a bright red, much less cumbersome cast. Wahoo! I'll wear the cast for four weeks. Then begins the real work of physical therapy and building strength in my inactive right leg muscles again.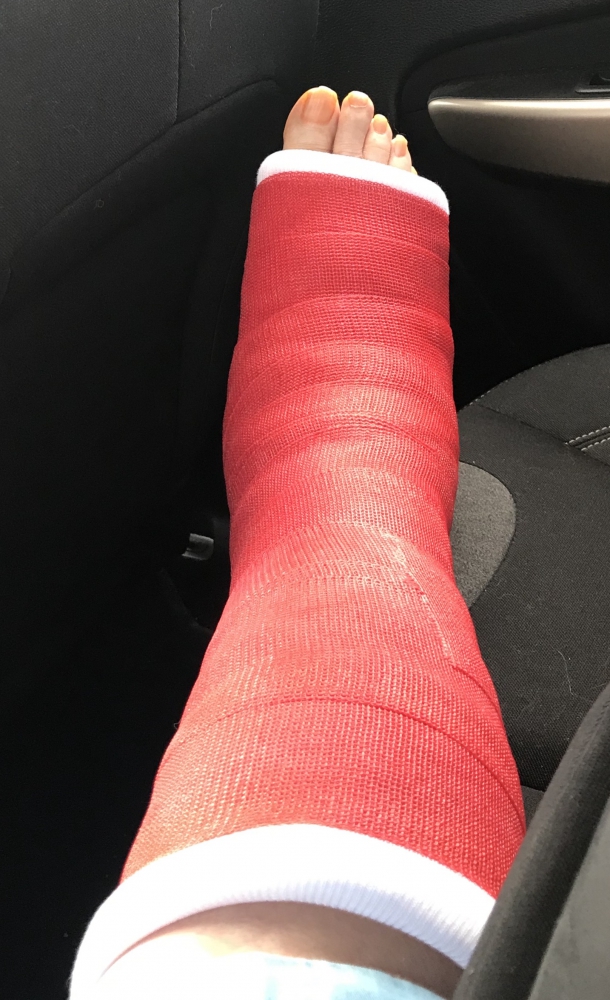 I've discovered that I can maneuver around the house in a wheelchair, so will use that for a few days and then try the knee scooter again. I don't want to get too lazy during this time!
The most important thing I am learning through this journey is that God is always there for me. He makes His presence known in many different ways.
When discouragement strikes, that's the time my daughter and granddaughter appear and we laugh and joke, and I forget my troubles.
At night when sleep won't come, my feline companion, Duncan, curls up next to me and makes me smile.

When I start feeling sorry for myself because I'm uncomfortable or can't so something I would like to do, a friend or family member calls, or an email pops into my inbox, reminding me that people care and are prayers for my recovery are being said.
There are times when, in the midst of moving from point A to point B, I feel I don't have the strength to get there, but God always gives me the strength to reach my destination.
He knows just when I need a little extra encouragement, a compassionate word, a helping hand, even the comfort of a soft ball of fur.
There's a long road ahead, but with these two weeks successfully behind me and God's loving hand always here to guide me, I feel confident the final outcome will be well work the struggle.
What struggle has God helped you overcome?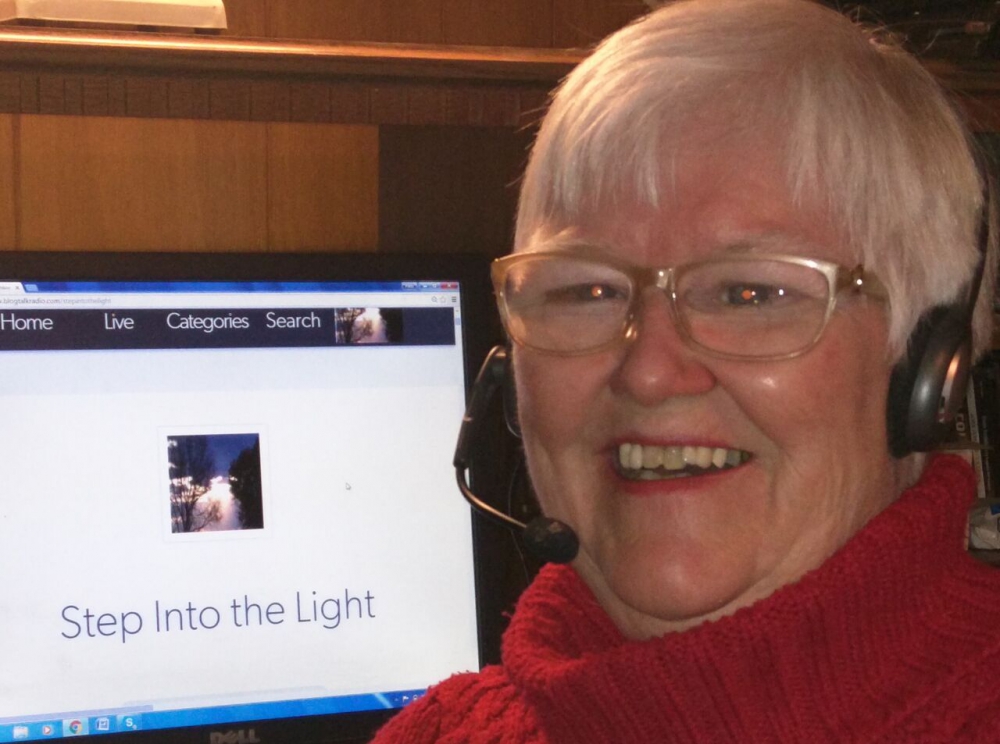 Patti Shene Gonzales maintains two blogs, Patti's Porch and The Over 50 Writer and is working on a novel. She hosts Step Into the Light, a podcast that strives to lead others out of darkness and back to light. When not writing, reading, or broadcasting, she is spending time with friends or attending her only granddaughter's sports activities. Patti lives in Colorado with her devoted feline companion, Duncan.