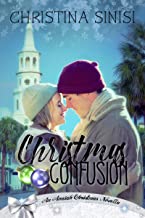 FEATURED BOOK: The Christmas Confusion
AUTHOR: Christina Sinisi
PUBLISHER: Anaiah Press
GENRE: Contemporary Christian Romance
SERIES OR STAND ALONE: First in the Summer Creek Series
TARGET AGE: Adult
IT IS MY PLEAUSRE TO WELCOME AUTHOR CHRISTINA SINISI TO THE OVER 50 WRITER. CHRISTINA SHARES THAT FOR WRITERS, EVEN IF UNPUBLISHED, THERE IS NO IGNORING THE NEED TO WRITE.
CHRISTINA IS OFFERING A GIVEAWAY! SIMPLY LEAVE A COMMENT BELOW TO ENTER THE DRAWING FOR AN EBOOK COPY OF THE CHRISTMAS CONFUSION.
ON THE NEED TO WRITE
by
Christina Sinisi
I grew up in an era where kindergarten didn't exist and mothers left the schooling up to teachers. So, reading wasn't a possibility until first grade. Writing became my passion as of third grade.
I started writing poetry, followed by a play in 5th grade that our Gifted & Talented group acted out. In middle school, I wrote my first "novel." It was a romance between Mrs. Salt and Mr. Pepper and the other items in the household that came alive when their people were away. Following that, there was the story of "The Monstrous Goop," the filthy dishwater that came alive and ate the householders.
In high school, I started sending off short stories and poems to various magazines and did manage to publish in my school magazine. I was also an avid reader and, at some point, read Sylvia Plath's The Bell Jar and Sybil. It occurred to me that a truly good writer would want to know as much as possible about people in order to add depth to her characters. I also had a fear of being poor given that I knew very much what it was like to go to hungry or to not have decent clothes. Writing as a career terrified me.
So, I majored in psychology but minored in writing. I couldn't NOT write, but I also needed a job.
After taking many writing courses as an undergraduate at Hollins University, a school known for its Masters of Fine Arts program in Creative Writing and for producing Pulitzer Prize winning authors, I graduated college and wrote my first novel as an adult. I submitted it to a publisher and got my first rejection letter.
Now, what?
I truly had no idea. I'd only learned about the craft of writing and nothing about the business. I focused on other things. I finished graduate school. I got a job as a professor with the security I so craved. But I couldn't NOT write.
So, once my youngest child started school, I began writing again. I also just happened to find a book in the local library by a local author who just happened to be part of a book signing at a local bookstore right at that time. I attended that book signing and met the lovely ladies of the LowCountry RWA. I became active, started writing again, and wrote a book every summer or two for a decade. I still had my teaching job and two children to raise. I always applied THE TEN YEAR RULE—the research shows that most people take ten years of learning something before they reach success. But I had to multiply that by two or three given I only had a few months to seriously work on my writing a year.
Two years ago, I lost an election for the national honor society I'd also been active in for years, got demoted at work (would later be promoted back), and my father passed away. I grieved, but then I saw God's hand in my life. I took stock of what I really wanted to do with the rest of my life and I couldn't NOT write.
I had dropped out of RWA when my work life had gotten so busy and considered rejoining, but if God was leading—I believed he wanted me to write for Him. So, I joined American Christian Fiction Writers instead. Don't get me wrong—I'd met a lot of wonderful people through RWA and learned so much attending workshops and the national conference and writing retreats. Within months of joining ACFW, I sold my first book—The Christmas Confusion. I've also written two more, one of which has sold and the other has been submitted.
Both of my children are grown, my work life is not exactly winding down, but it is moving at a slower pace, and the timing couldn't be more perfect. I'm not saying my writing is perfect; there is always so much to learn. But I am saying that God's timing is perfect. So, if the reader of this blog is a wannabe writer, please remember to persevere. Do your homework—all those years, I wrote when I could (don't beat yourself up if you can't write every day or some other arbitrary rule) and I studied. If you never get published, that's fine, too. The joy is in the writing. You CAN write. I mean, what else are you going to do with your free time?
Book Cover Blurb for The Christmas Confusion:
When Tiffany Marano's high school sweetheart drove off to join the Marines and never looked back, she swore off men. Now, she's content to teach at Summer Creek, South Carolina's local elementary school, lead a Sunday school class, and spend weekends with her niece—until Nick Walsh suddenly reappears wearing a wedding ring and with a daughter in tow. Everything about Tiffany's calm, quiet life is now one disordered mess.
Nick Walsh comes face to face with Tiffany after all these years, and sparks fly. But not the happy glittering kind, because each of them thinks the other responsible for their estrangement. Before they can work it out, though, Tiffany's sister disappears. Left with custody of her niece and forced to work with new police detective Nick to find her sister, old feelings begin to resurface. As they start to unravel the truths that left them confused and apart for too long, Nick must learn to let go of his past. But can Tiffany let go of her fear and learn to trust that God isn't the only one who won't abandon her?
DON'T FORGET TO LEAVE A COMMENT TO BE PLACED IN THE DRAWING TO WIN AN EBOOK COPY OF THE CHRISTMAS CONFUSION BETWEEN NOW AND SATURDAY JUNE 20TH AT MIDNIGHT MST.
BY LEAVING A COMMENT, YOU GRANT PERMISSION FOR YOUR EMAIL TO BE REVEALED TO THE AUTHOR IF YOU ARE THE WINNER TO FACILITATE RECEIPT OF YOUR BOOK.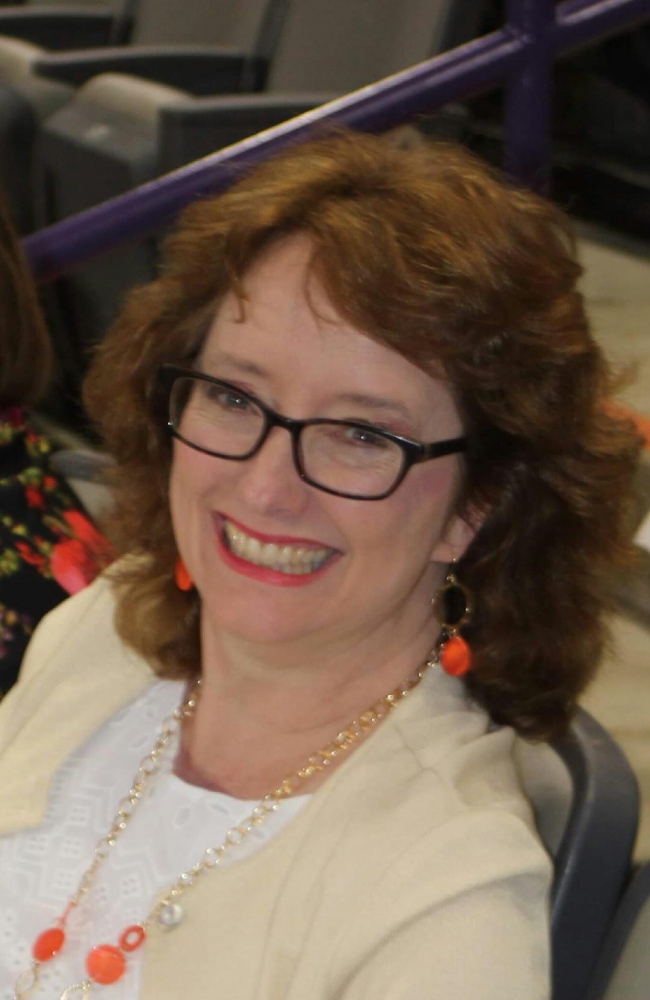 A member of American Christian Fiction Writers, Christina Sinisi writes stories about families, both the broken and blessed. Her works include a semi-finalist in The Amazon Breakthrough Novel Award Contest and The American Title IV Contest where she appeared in the top ten in the Romantic Times magazine. Her published books include The Christmas Confusion and the upcoming Sweet Summer, the first two books in the Summer Creek Series.
By day, she is a psychology professor and lives in the LowCountry of South Carolina with her husband and two children and loves a good cooking challenge. Connect with Christina:
Website/Blog: https://www.christinasinisi.com/
Twitter: @ChristinaSinisi
Facebook: https://www.facebook.com/Christina-Sinisi-Author-105861987440664/?modal=admin_todo_tour
Instagram: @csinisi123
Pinterest: https://www.pinterest.com/csinisi/
Goodreads: https://www.goodreads.com/user/show/101218889-christina-sinisi
See Christina's post on grief and peace here
SUBSCRIBE TO PATTI'S BLOGS HERE