IT IS MY PLEASURE TO WELCOME ONE OF MY CRITIQUE PARTNERS, SHERRY SHINDELAR TO THE OVER 50 WRITER. SHERRY SHARES HOW HER PASSION FOR WRITING WAS REIGNITED AND IS NOW BURNING STRONG.
WHEN I FELL IN LOVE WITH WRITING AGAIN
by
Sherry Shindelar
Last summer I fell in love with writing again. It had been years since I'd worked on my story. I'd started the story when my daughter was two. She was now twenty-four. Not that I had been working on it all of those years, I didn't get serious about writing the story until my daughter was five, and I finished it when she was eight. Finished? Yea, right. Well, I thought I had finished it. I applied for and won a state grant to pay my way to a national writer's conference.
Hundreds of writers all in the same place? I felt like I was in a little bit of heaven. The highlight of my week was pitching my novel to an editor of a major publishing house. My week? It was more like one of the highlights of my life, especially when the editor said I should send her a synopsis and the first three chapters. Months later, that led to her requesting the entire book. Then, the waiting.
By the time I heard back, it'd been almost a whole year since the conference. She rejected my story. Her letter was kind, and she pointed out strengths, along with weaknesses, but in my mind, it was like a big red "X' across all three hundred pages.
A year later I returned to college. I wanted a place where I could see evidence of progress, where I could receive recognition for my work (A's), and where hopefully, I could earn a decent income. I didn't intend to turn my back on writing. I was even a creative writing major, but I shoved my story in a box under my dresser.
A year of undergrad work to finish my bachelors, and then I moved onto graduate school, earning first my Masters in English, and then my PhD, losing myself in literature and academic writing. I wondered if I'd ever return to my story. I contemplated starting a new story, maybe something dystopian or young adult. I even consider the possibility that I had lost that part of me, the part of me that could build characters and lives across decades and centuries.
Then, last summer, I pulled the box out from under the dresser, and I unburied the past. I began to read. And I fell in love with Daniel and Jenny and the Shenandoah Valley all over again. How could I forsake them? Their lives in my head had begun before my daughter was even born. I jumped into their heads, and the story began to unfold, again. Except better, deeper, richer than I'd ever imagined.
I wrote 10,000 words last June, 50,000 in July, and 40,000 in August, and I have been writing ever since. The words poured out onto the page. And as I read them, I knew. God had been gracious in not allowing me to publish my story all those years before. Daniel and Jenny's story had not been what it could be. It had been a rough shell in need of chipping, molding, and shaping.
And God had done so much in my life in those years in between, both joys and pains, I'd never dreamed of. He'd been chipping, molding, and shaping me. It is with a heart that is wizened, scarred, and strengthened that I return to writing, with eyes that see what the twenty or thirty-year old me could have never seen.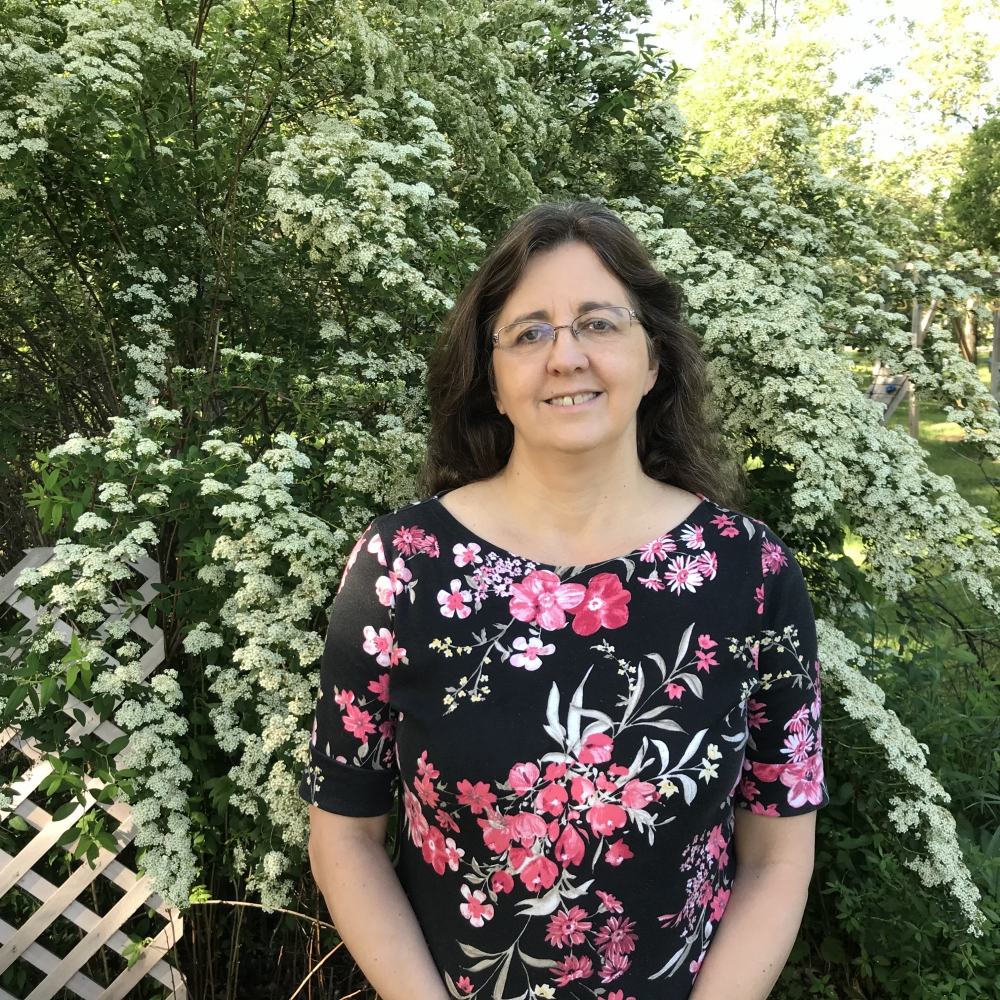 Originally from Tennessee and the Shenandoah Valley area of Virginia, Sherry Shindelar loves to take her readers into the past. She is an avid student of the American Civil War, and her current novel in progress, Shenandoah Reclaimed, is set in the Shenandoah Valley during 1863 – 1864. When she is not busy writing, Sherry is a college English professor working to pass on her love of writing and literature to the next generation. Sherry is part of ACFW, RWA, and the SSAWW. She currently resides in Minnesota with her husband.