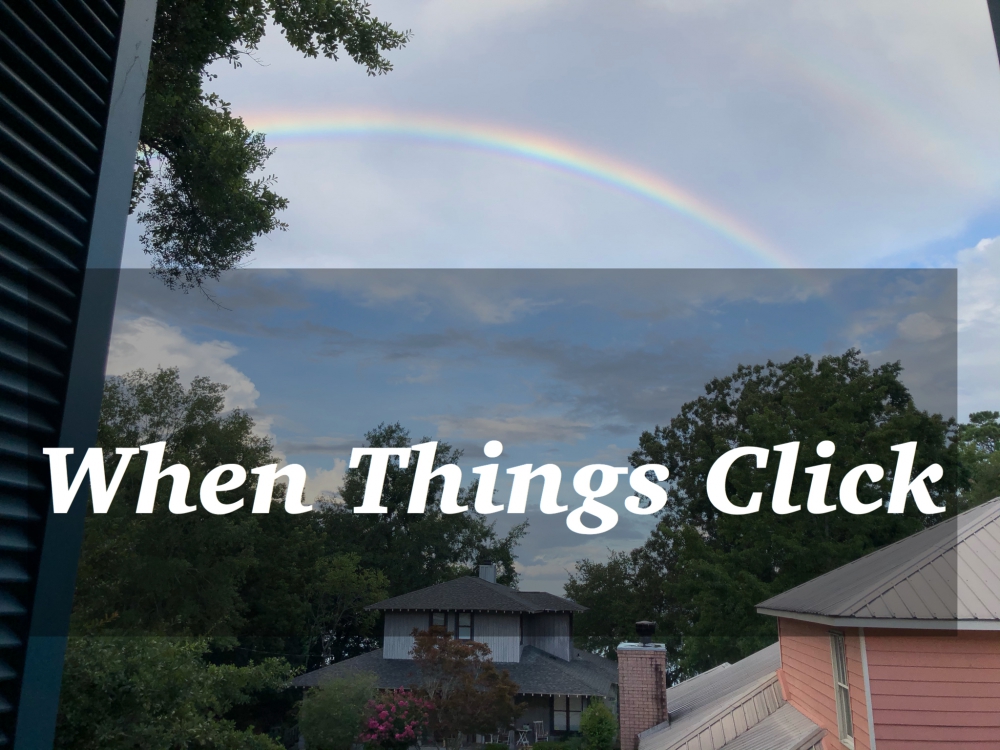 WHEN THINGS JUST CLICK
by
Terri Thompson
I've been told for 20 years that I should write a blog. "It's good marketing for an author," they say. "Publishers won't take you unless you have a blog with a large following," they tell me.
I tried it a couple of different times. One dilemma was content. What could I write about week after week that would interest other writers and readers? After all, they said, "It's content should be of value to others."
What could I offer? I knew something about natural foods and alternative medicine, so I wrote about that for a few months. I love Star Wars, so I wrote a blog with a few entries about being a Jedi for Jesus. No, Really! I tried to set one up featuring the characters from my WIP, but it took too much time from writing.
So, I decided to focus on writing and worry about a blog when some publisher said I had to. Then suddenly, when I least expected it–15 years later–something fell into my lap.
At the Southern Christian Writers Conference, which was virtual this year, I attended a workshop by Hallee Bridgeman. I liked her teaching and relaxed style so I looked her up. I stumbled on her Monday Morning Coffee and Chat with Hallee. I liked it and I thought, that seems easy, I might could do that. It's not really a blog, but it's something.
I tried one called Tea with Terri, and it was ok but I couldn't see how I could keep it up and keep it interesting. I talked with a couple of my creative friends and we decided to host it together, trading off when need be. We started interviewing authors last week and I put it out to my writers' groups that if anyone was interested, they could come on the show, talk about anything that would help other writers and promote their books.
This has been an unbelievable week of answering email from all the authors who responded. We're already booked into 2021! It's fairly easy for the hosts and for the authors being interviewed–minimal time commitment. I have been amazed at how this thing just clicked. Our first interview was with my friend, Michelle Griep. After recording, she came up with the name, It's About Writing. Duh, why didn't I think of that?
Click here to listen to our first interview with Michelle.
So, moral of the story...sometimes it's best to wait. Wait on the Lord, wait for inspiration, wait for others to trigger an idea. Wait until something clicks.
If you're waiting on a creative story idea or blog, or some other idea, just keep waiting. And keep expecting. It may not happen this year, but give it some time to think and brainstorm, maybe even with other creative thinkers. And pray about it. One day the right thing will present itself, it will just click.
Oh, and after 25 years of off/on writing, critiquing and editing, I finally have two different manuscripts being reviewed by two different publishers. I don't know what will come of it yet, but I'm waiting.
All God's Blessings! And may His Spirit put something in your spirit that clicks.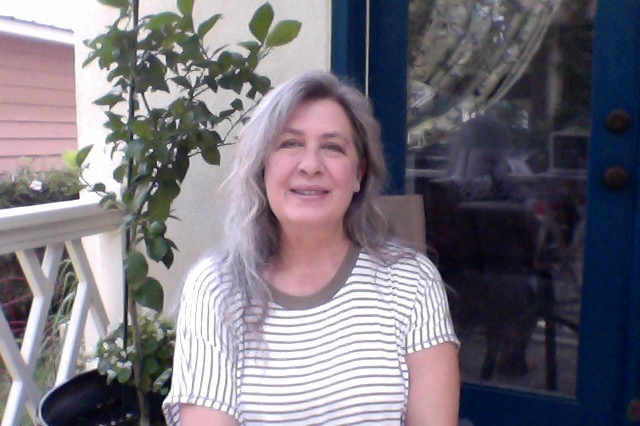 Terri Thompson is a wife, mother and grandmother. She's worked with special needs children and her interests range from Jesus, to nutrition, to other cultures. Writing has given her the opportunity to explore many of these interests through her characters. Her YA novel, Journey to Thélo, won the Ancient Paths Novel Writing Contest in 2005. She is a member of American Christian Fiction Writers, Mount Hermon Writers, as well as Penwrights and Sharpened Pencils critique groups.
Connect with Terri:
Facebook https://www.facebook.com/GodsNovel
Twitter https://twitter.com/GodsNovel
Instagram: terriclaythompson
SUBSCRIBE TO PATTI'S BLOGS HERE