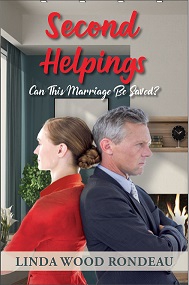 FEATURED BOOK: Second Helpings
AUTHOR: Linda Wood Rondeau
PUBLISHER: Elk Lake Publishing House, Inc
GENRE: Short, humorous contemporary novel
SERIES OR STAND ALONE: Stand alone
TARGET AGE: 40-65 women
IT IS MY PLEASURE TO WELCOME AUTHOR LINDA WOOD RONDEAU TO THE OVER 50 WRITER. WHAT DOES GOLF HAVE TO DO WITH WRITING? LINDA EXPLAINS!
LINDA IS OFFERING A GIVEAWAY! SIMPLY LEAVE A COMMENT BELOW TO ENTER THE DRAWING FOR WINNER'S CHOICE OF AN EBOOK (OTHER THAN SECOND HELPINGS) FROM HER AMAZON AUTHOR PAGE.
BE YOURSELF
by
Linda Wood Rondeau
I couldn't understand it. I had mimicked her golf stance to perfection. Her drives rarely missed the fairway. I reasoned that if I did everything exactly as she did, then I should be as good a golfer. Committed to my false assumptions, I struggled the entire season with poor results. Then on a hot and sunny day, when our shadows stretched across the fairway, the reason for my failed swing became clear.
All a matter of height. I stood half a foot taller than my mentor. She had developed her perfect swing to fit her five-foot-two frame. The truth hit me like a fast flung nine-iron. No golf technique is designed as universally applicable.
On the off-season, I studied golf magazines especially for women and watched more women's tournaments. I discovered even among the greats, a swing was personal. The end desire might be the same—longer fairway drives and putts that sink—but everything else about the swing seemed catered to that golfer.
Some players used visualization techniques—seeing the ball in action before they hit. Others used approach techniques that were one of a kind. From left-hand players, tall players, and overweight players, the whole approach to the game varied according to their individual tastes and practices.
Once I developed my own unique approach to the game, my scores improved.
So what does this have to do with writing?
Everything.
Be yourself.
As an acquisitions editor for Elk Lake Publishing House, Inc, too often I find submitted manuscripts that are not authentic. For example, some sci-fi/fantasy/speculative submissions are mostly rehashes of tried and true classics. The authors balk when I tell them their giant rodents were a rip-off of the Princess Bride's ROUSes—rodents of unusual size. Or some like to insert a classic Aslan (from Chronicles of Narnia: The Witch, the Lion, and the Wardrobe.) The problem is not so much that their plot is similar. The story is only a rehashed plot of something that has gone before rather than a tale told from within the author's understanding of humanity.
Whether you write in a particular genre only or, like me, write in multiple genres, authenticity is vital.
What then makes a book authentic?
Relatable characters/anecdotes
The Over-Fifty Writer has a distinct advantage in developing characters who resonate since we've lived longer and have met a host of interesting humans from which we can draw real characters, rather than reinvent a character from a classic. In non-fiction, this is true for anecdotes or examples to expound your points. Be unique and draw from the heart.
Know who you are as an artist
Authors are artists. We create a picture from words. On the show American Idol, the judges will often encourage contestants to decide who they want to be as an artist. This does not mean they can only sing one kind of song. But their style will be identifiable. Many of the famous authors of yesteryear could be identified without their name attached to the book because of their unique presentation.
Be true to your message
Even before you write your first word, know the kernel of what you hope your reader will gain from spending time in your manuscript. If your hope is to entertain, your message might be, "laughter is healing no matter what your circumstances." If you know your message, all the elements of your manuscript—whether fiction or non-fiction—will come alive in a thoughtfully created project.
The adage, "Write What You Know," merely means to be true to yourself.
Back Cover Blurb for Second Helpings
Today is Jocelyn Johnson's 45th birthday. Unhappy with her marriage of 22 years, the parenting talk show host has planned a noonday tryst with her cohost. A phone call from her college daughter, a peek into her teenaged son's journal, a sick preschooler, a Goth daughter's identity crisis, a middle-school son's prank, and her husband's inflamed suspicions, not only interfere with her hopeful birthday plans but throw her family into more chaos than a circus on steroids.
In desperate need of counsel, Jocelyn invites a Christian to dinner, her guest from her morning talk show segment. However, the evening holds little promise of calm. In the midst of bedlam, a forgotten faith rekindles causing Jocelyn to rethink her life and her marriage.
You will laugh and you will cry from the first page to the last as you journey through the day's events and Jocelyn's search for Second Helpings.
Amazon buy link for print copy
DON'T FORGET TO LEAVE A COMMENT TO BE PLACED IN THE DRAWING TO WIN A COPY OF AN EBOOK (OTHER THAN SECOND HELPINGS) FROM LINDA'S AMAZON AUTHOR PAGE BETWEEN NOW AND SATURDAY OCTOBER 3RD AT MIDNIGHT MDT.
BY LEAVING A COMMENT, YOU GRANT PERMISSION FOR YOUR EMAIL TO BE REVEALED TO THE AUTHOR IF YOU ARE THE WINNER TO FACILITATE RECEIPT OF YOUR BOOK.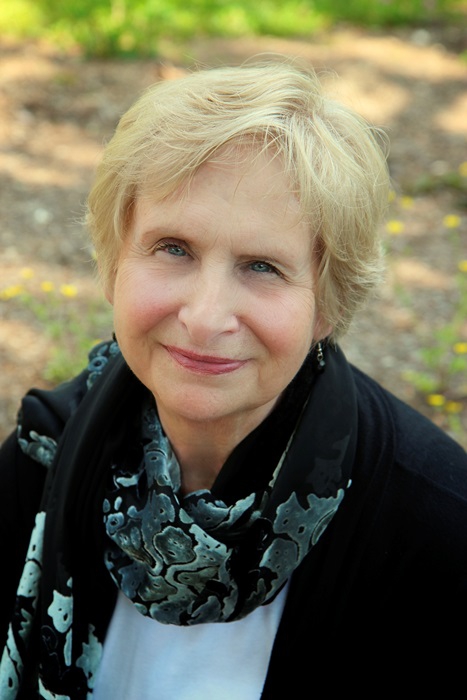 A veteran social worker, Linda Wood Rondeau is also a wife, mother, and grandmother. She is no stranger to family bedlam. Her stories of encouragement and hope come from the heart. She resides in Hagerstown, Maryland with her husband of over forty-years. When not writing, the author enjoys the occasional round of golf. She also enjoys theater and is actively involved with her local church. Find more encouraging words in her blog, Snark and Sensibility, found on her website, www.lindarondeau.com. Visit her on Facebook, Twitter, Instagram and Pinterest.
Facebook https://www.facebook.com/lindawoodrondeau/
Instagram https://www.instagram.com/authorlindawoodrondeau/
Twitter https://twitter.com/lwrondeau
Pinterest https://www.pinterest.com/lwrondeau/pins/