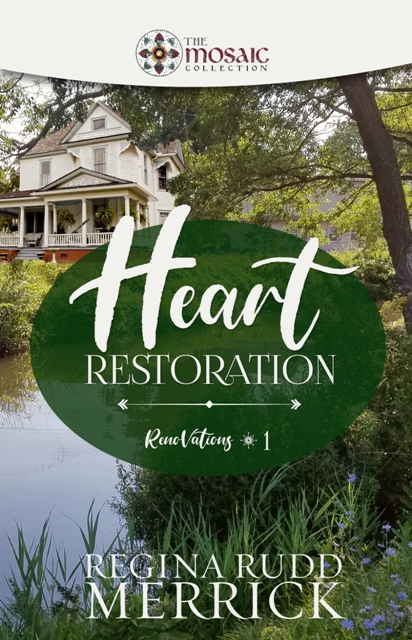 FEATURED BOOK: Heart Restoration
AUTHOR: Regina Rudd Merrick
PUBLISHER: Bellville Street Books in cooperation with the Mosaic Collection
GENRE: Christian Inspirational Romance
SERIES OR STAND ALONE: RenoVations Series, Book 1
TARGET AGE: Older teen through adult
IT IS MY PLEASURE TO WELCOME AUTHOR REGINA RUDD MERRICK TO THE OER 50 WRITER. REGINA SHARES FASCINATING FAMILY FACTS DISCOVERED WHEN RESEARCHING FOR HER FICTINAL NOVEL.
REGINA IS OFFERING A GIVEAWAY! SIMPLY LEAVE A COMMENT BELOW TO ENTER THE DRAWING FOR AN EBOOK COPY OF HEART RESTORATION OR A STAR WILL RISE (Mosaic Christmas Anthology II)
A FICTIONAL TOWN WITH REAL ROOTS
by
Regina Rudd Merrick
A few years ago, I fell in love with a house out in the country – like ten miles from the small town of Marion, Kentucky, where we live. When I did some research, I found that the house, partly built in the late 1850s, had been named "Eulanda," which started even more research.
In looking for the builders of the home, I dug back a little further, until I came to an interesting fact – I may have had a relative connected to this house, and the family that built it.
The "Rudd" side of my family originally came from North Carolina, through Tennessee, and to Logan County, in Kentucky, and then the brothers and sisters started going their own way. One went toward Madisonville, KY, a couple toward Paducah, KY, and apparently the sister to Crittenden County, where I live. My branch was a Paducah-bound brother, Bryant Rudd (1785-1847).
His sister? From what I've been able to gather, her name was Sarah Catherine Rudd Clement, who married Isham Clement – a man with a dream.
Isham had big plans. He built a sawmill and a house on the Ohio River in what is now Crittenden County. It was going to be the first business in what he wanted to call "Clementburg," a town named for him and his family. Unfortunately, Isham died in a sawmill accident around the age of forty, and the dream of a town died with him.
His wife, my distant relative, also known as "Sally Rudd Clement," stayed and raised her family, and eventually her grandson, John Randolph Clement, built the house that is now known as Eulanda. It was named after one of his children, Eula Clement, who lived there until her death in the 1960s.
Who knew that I, who moved to this county in 1991, had a familial connection with a place I'd never considered to live in until a job opportunity came along? It took twenty years to learn of this connection, and unfortunately, owning "Eulanda" was not to be.
When I started writing my "RenoVations" series, I decided to keep the setting close to home, but I created a fictional community called "Clementville." I placed it along the Ohio River between where there is a ferry landing and upriver to Riverside Park, where there was once one of four dams built in the 1920s along the Ohio River for the purpose of insuring a nine-foot boating stage in the river at all seasons of the year. It was destroyed in 1980, and what was once a group of empty Corp of Engineers houses has been turned into a campground and recreation area.
There isn't a town there, but a novel always starts with "what if," and that was what prompted me to create what could well have been a town in Crittenden County, Ky. Aside from the fictional town, I also reference what my girls know as their hometown, our county seat of Marion, Kentucky, and other cities in the area such as Paducah, KY, Evansville, IN, and Nashville, TN.
My setting is where I live – in a round-about way – and I hope my readers enjoy learning a little bit about a small population in Western Kentucky.
Blurb for Heart Restoration: RenoVations Series, Book 1 (Mosaic Collection)
For interior designer Lisa Reno things go from bad to worse when her contractor brother falls off a ladder and breaks his leg. Now she has to deal with the past coming back to haunt her, an old house with a corpse in the creepy cellar, and her best friend trying her best to fix her up with any man that moves.
Nick Woodward is willing to do his old college roommate a favor – especially since it involves renovating his own inheritance. The last thing he wants is to get involved with anyone. When he lost his wife and unborn child so suddenly, he had made the decision to keep God and everyone else at arm's length.
So far, so good.
Ah, the difference a trip to a dingy basement makes.
Purchase link: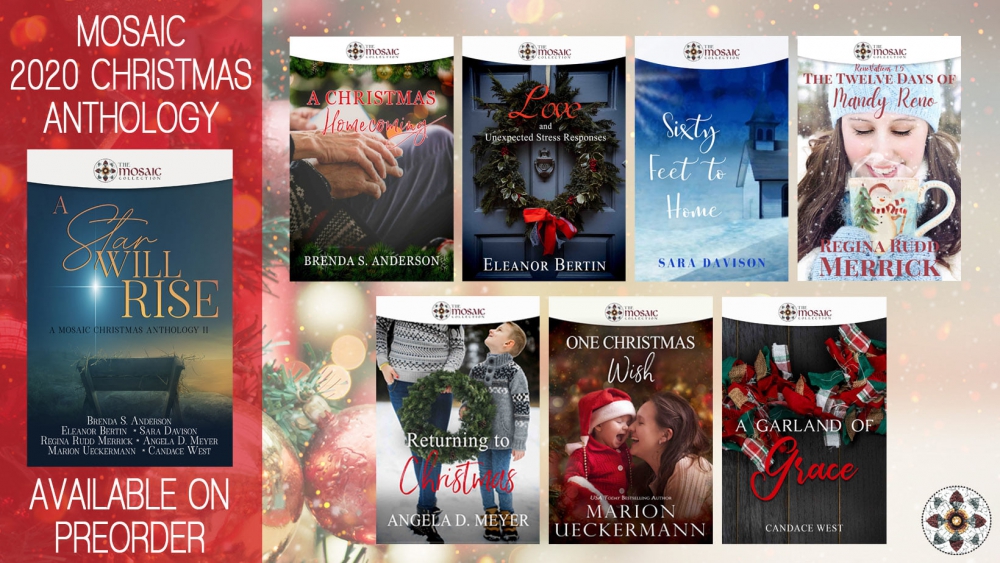 Blurb for A Star Will Rise Series, (Mosaic Christmas Anthology II)
Christmas should be a time of wonder and expectation, but what if tragedy, illness, family secrets, or betrayal strip away every belief in what the future holds? And in a good and loving God?

When circumstances beyond their control dramatically alter their lives, can broken, betrayed, and disillusioned people rediscover their faith and come to see that God's plans are far better for them than the ones they had imagined for themselves?
Purchase link:
DON'T FORGET TO LEAVE A COMMENT TO BE PLACED IN THE DRAWING TO WIN AN EBOOK COPY OF HEART RESTORATION OR A STAR WILL RISE (Mosaic Christmas Anthology II) BETWEEN NOW AND SATURDAY, NOVEMBER 14TH AT MIDNIGHT MST.
BY LEAVING A COMMENT, YOU GRANT PERMISSION FOR YOUR EMAIL TO BE REVEALED TO THE AUTHOR IF YOU ARE THE WINNER TO FACILITATE RECEIPT OF YOUR BOOK.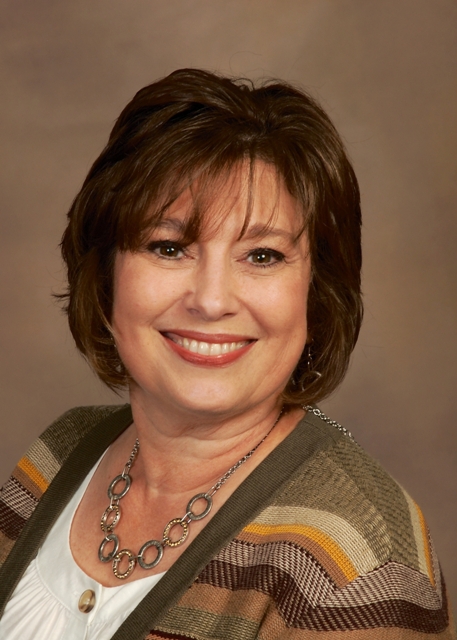 Regina Rudd Merrick is a multi-published writer, church musician, wife, mother, former librarian, lover of all things beachy and chocolate, and grateful follower of Jesus Christ. Married to her husband of 35-plus years, she is the mother of two grown daughters, and the keeper of a 100-year-old house where she lives in the small town of Marion, KY.
Connect with Regina:
Website .
SUBSCRIBE TO PATTI'S BLOGS HERE