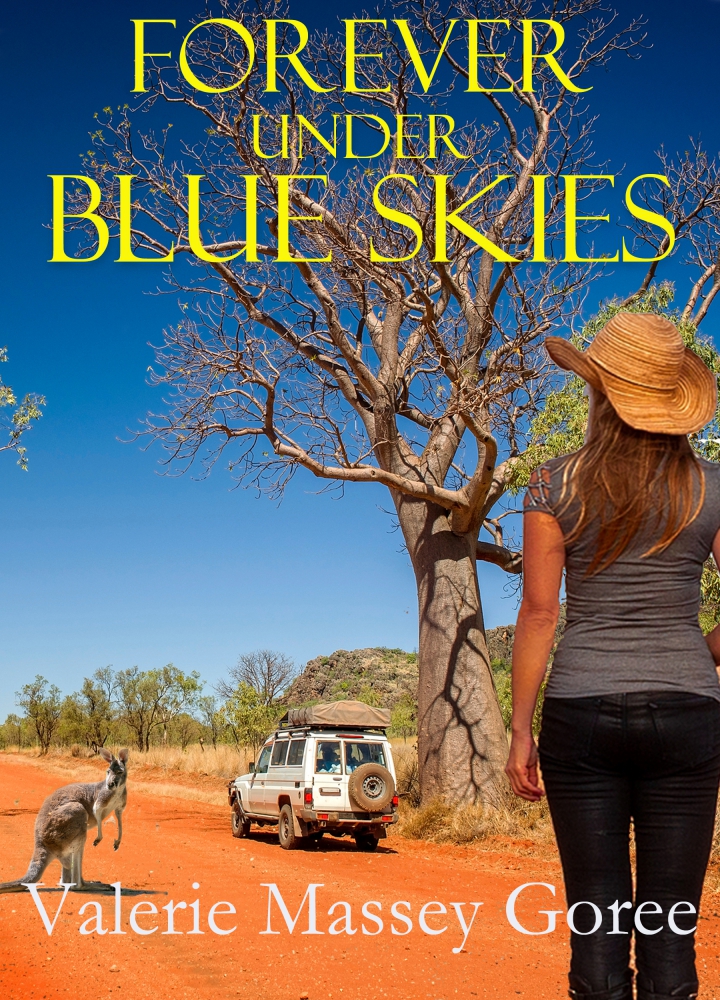 FEATURED BOOK: Forever Under Blue Skies
AUTHOR: Valerie Massey Goree
PUBLISHER: Winged Publications
GENRE: Romance
SERIES OR STAND ALONE: Stand Alone
TARGET AGE: 20 to 90?
IT IS MY PLEASURE TO WELCOME AUTHOR VALERIE MASSEY GOREE TO THE OVER 50 WRITER. VALERIE SHARES HER WRITING JOURNEY AND SOME FASCINATING PERSONAL HISTORY.
VALERIE IS OFFERING A GIVEAWAY! SIMPLY LEAVE A COMMENT BELOW TO ENTER THE DRAWING FOR WINNER'S CHOICE OF A PRINT OR EBOOK COPY OF FOREVER UNDER BLUE SKIES.
FOREVER UNDER BLUE SKIES
by
Valerie Goree
My latest novel, Forever Under Blue Skies, is very close to my heart. It is based on the first novel I ever wrote, way back before everyone had a computer. Not to give away my age, but I bought a word processor back then and decided to write a story using details of my mother's family roots in Australia.
I don't remember how long it took since I was teaching fulltime and had two teenaged kids at the time. Although I had participated in a few mini workshops, I didn't attend a full-fledged conference until my book was finished. I chose Mt. Hermon Writers Conference as the venue to present my masterpiece.
Well, the multi-published author who gave me a critique said I had the bones of a good story, but I needed to learn a whole lot more about the craft of writing. My first sentence had three adjectives describing the weather. Reminded me of Rudyard Kipling's description of a river that forms the border between Zimbabwe and South Africa. In his book The Elephant's Child, Mr. Kipling called the river the 'Great Grey-Green Greasy Limpopo River'. I grew up in Rhodesia, now Zimbabwe, and crossed the Limpopo River many times to visit South Africa. The river is great during the rainy season, it is grey-green, but it is definitely not greasy!
Back to the basics. I set aside that novel, but kept on writing and attended as many workshops as I could. I also joined American Christian Fiction Writers, probably my best writing related decision.
Fast forward. After publishing five novels with Parson Place Press and Pelican Book Group, I returned to my first story. Oh, my. I read my printed copy and was embarrassed at my purple prose, head hopping etc., and understood why the novel was not an instant hit at Mt. Hermon. But I stuck with the basic premise and found that my original research from library books was spot-on as compared to recent internet information and details gathered when my husband and I visited Australia.
Rhodesia is a former British Colony in central Africa and I speculated that since Australia was also a former colony in the Southern Hemisphere, the architecture might be similar as well as the vernacular. I was right, even down to the bullnose roofs. I didn't have to change much in that respect, although I completely revamped my plot. As far as the time period goes, I kept the story set in 1983 as the Australian Government changed their immigration laws in 1985. My story as written now, couldn't take place after those laws were enacted.
I relied on details from my great-great-grandparents' family tree for my story, even to using the town of Bendigo. Now, my family never lived on a sheep station, but that's where the fiction part came in.
What was life like on a sheep station in 1983? Follow Marlow's journey to find out.
Blurb for Forever Under Blue Skies
Travel to Australia to solve a family mystery? Sure, Marlow could do that. But she didn't take into consideration the vast outback, nor the owner of the sheep station. Widower Jake Barclay is everything her late husband was not—honorable, considerate, a pure gentleman. She came prepared with sunscreen, but hadn't built a high enough screen around her heart.
Jake was dubious about Marlow's reason for visiting his station and thwarts her plan at every turn. Until he sees how she interacts with his vulnerable, young daughter.
If they solve the coded message, can Marlow return to Texas, or will Jake offer her a forever home in the outback?
Purchase links:
DON'T FORGET TO LEAVE A COMMENT TO BE PLACED IN THE DRAWING TO WIN YOUR CHOICE OF A PRINT OR EBOOK COPY OF FOREVER UNDER BLUE SKIES BETWEEN NOW AND SATURDAY, NOVEMBER 28TH AT MIDNIGHT MST. (U.S residents only eligible for print copy).
BY LEAVING A COMMENT, YOU GRANT PERMISSION FOR YOUR EMAIL TO BE REVEALED TO THE AUTHOR IF YOU ARE THE WINNER TO FACILITATE RECEIPT OF YOUR BOOK.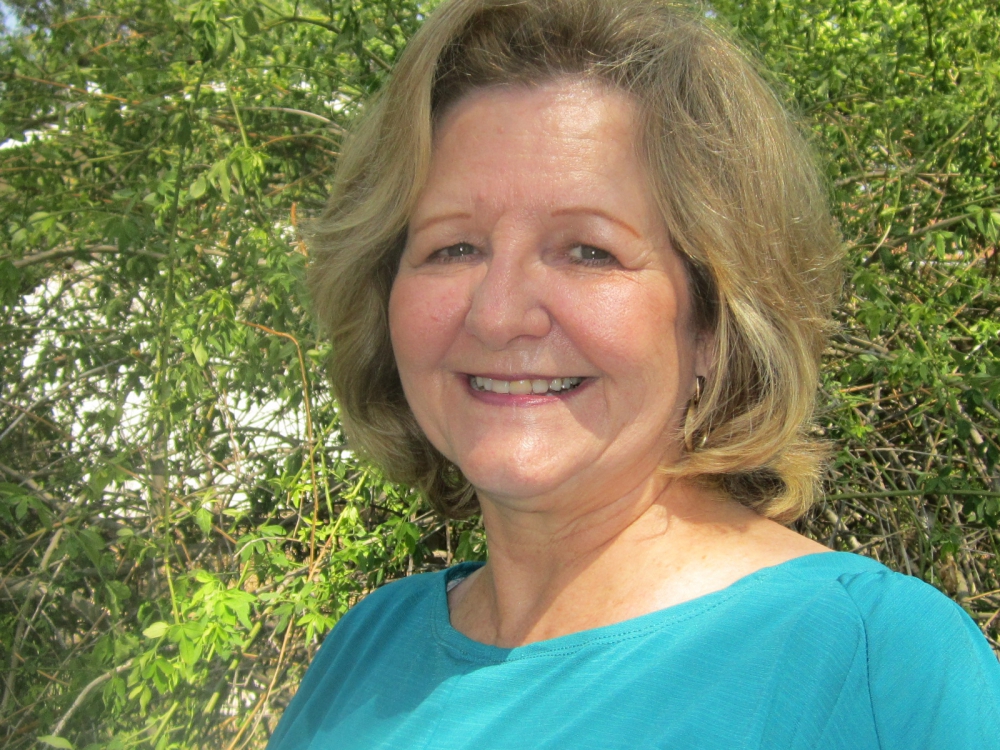 American Christian Fiction Writers Genesis Award winner Valerie Massey Goree resides with her husband on the beautiful Olympic Peninsula of Washington State.
After serving as missionaries in her home country of Zimbabwe and raising two children, Glenn and Valerie moved to Texas. She worked in the public school system for many years, focusing on students with special needs. Now retired in Washington, Valerie spends her time writing and spoiling her grandchildren.
Novels include: Deceive Me Once; Colors of Deceit; The Stolen Lives Trilogy, Weep in the Night; Day of Reckoning; and Justice at Dawn, to be released soon. Valerie's latest novel Forever Under Blue Skies, is now available form Amazon.
Valerie loves to hear from her readers.
Connect with Valerie:
SUBSCRIBE TO PATTI'S BLOGS HERE