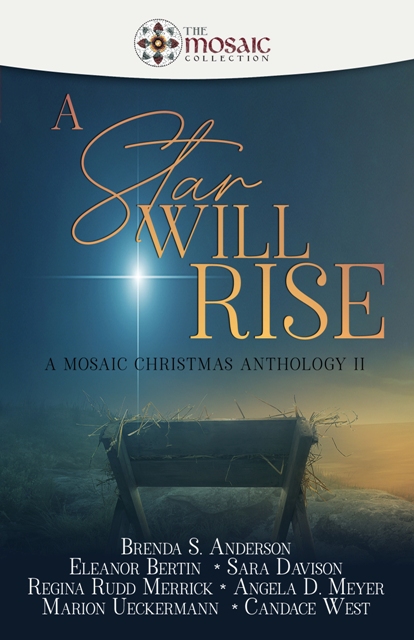 FEATURED BOOK: A Star Will Rise: A Mosaic Christmas Anthology II
AUTHOR: Regina Rudd Merrick, other Mosaic authors
PUBLISHER: The Mosaic Collection
GENRE: Contemporary Inspirational
SERIES OR STAND ALONE: Anthology of novellas and short stories
some connected to individual author's series within The Mosaic Collection
TARGET AGE: Teen through adult
IT IS MY PLEAUSRE TO WELCOME AUTHOR REGINA RUDD MERRICK TO THE OVER 50 WRITER. REGINA SHARES HOW CHRISTMAS WILL BE DIFFERENT THIS YEAR IN SO MANY WAYS.
REGINA IS OFFERING A GIVEAWAY! SIMPLY LEAVE A COMMENT BELOW TO ENTER THE DRAWING FOR AN EBOOK COPY OF A STAR WILL RISE: A MOSAIC CHRISTMAS ANTHOLOGY II
CHRISTMAS EXPECTATIONS IN 2020
So this is 2020. What a crazy time – I'm sure you haven't heard THAT lately …
Christmas expectations. Wow.
As an official "over-50" author (at 56 and counting), Christmas has begun to look different for me. It's come in stages.
When you're a child, it's all about you. There is excitement, wonder, hope for snow, doting grandparents, and lots of sugar. Did I mention LOTS of sugar?
As a teen, when you're "so over it," you realize that Christmas will never be the same as when you were a kid. Once you find your Christmas presents, it's a tougher hill to climb to maintain that excitement, but somehow the wonder works its way in and that childlike glee that you've tried to tamp down comes forth in spurts.
As a young parent? It's almost as exciting as being a kid again! When our oldest was 2, we moved about 60 miles from home, and not too long after that, we began hosting our parents for Christmas Day breakfast. It was special for all of us! The grandparents (good friends in their own right) got to visit, they saw what Santa brought, and we started a tradition that's still going on, more than 25 years later.
As kids get older, and our parents get older, more of the responsibility to "make a good Christmas" falls on our generation, which is a double-edged sword. On the one hand, you get to have Christmas the way you've always imagined it (control, much?), and on the other, you want to honor the traditions set forth by the generation before. The ones who made our Christmases bright for so many years.
That's where I am, currently. Facing expectations versus what will actually be our Christmas.
This Christmas is looking different from any I've ever known. Because of COVID 19, my oldest daughter and son-in-law won't be able to travel to Kentucky from New York City. That breaks this mama's heart. For the first time in 31 years, I'll not have my nest full. My biggest fear is not making a great Christmas for our youngest daughter. We'll have a virtual Christmas, opening presents together, over 900 miles apart.
Both sets of parents range in age from 76 to 87, and some are in bad health. That means that we're trying hard to make this Christmas special for them, more so than for ourselves. We know that we are blessed that we still have all four parents.
When I agreed to write a novella for A Star Will Rise: A Mosaic Christmas Anthology II, the theme that kept coming to all of us was "expectation."
The shepherds certainly didn't expect to see a baby, born in a manger, who would be the Savior of the world.
I think about those shepherds a lot. When I was in about third grade my Sunday school class, taught by my mother-in-law (back then, who knew? LOL), visited one of the other teachers who was recovering from surgery, and as a treat for her, we memorized the passage in Luke 2 (King James version, no less) that we all know as "The Christmas Story."
I still remember mine:
And lo, there was in the same country shepherds abiding in their fields, watching over their flocks by night. And the angel of the Lord came before them, and the glory of the Lord shone 'round about them, and they were sore afraid.
The story I wrote for the anthology, The Twelve Days of Mandy Reno, is about a young woman who finds out her PARENTS aren't going to be home for Christmas! Her expectations of her mom's special touches at Christmas are dashed. What a switch, but what an opportunity for someone to bless her with the Christmas of her dreams.
I hope your expectations of Christmas are fulfilled, but if not, remember that Jesus can fill the void left by any disappointment you can imagine. He might not take it away, but He will be there WITH you, lifting you up. Who knows? Maybe you can bless someone who can't quite reach the level of Christmas spirit that they crave.
Oh, and a fun thing happened yesterday. We were at my parents' house helping them with some things, and before we left, Mom presented me with an aluminum pie pan of homemade fudge. When I was a kid and wouldn't touch anything with nuts, she would make fudge and pour part of it in a pie pan for me, then put nuts in the rest. I still don't like nuts in my fudge!
Mom's still working hard to make Christmas a good one for ME.
Have a Blessed Christmas, from my house, to yours!
Regina Rudd Merrick
BLURB for A Star Will Rise: A Mosaic Christmas Anthology II
Christmas should be a time of wonder and expectation, but what if tragedy, illness, family secrets, or betrayal strip away every belief in what the future holds? And in a good and loving God?
When circumstances beyond their control dramatically alter their lives, can broken, betrayed, and disillusioned people rediscover their faith and come to see that God's plans are far better for them than the ones they had imagined for themselves?
Brenda S. Anderson – A Christmas Homecoming
Eleanor Bertin – Love and Unexpected Stress Responses
Sara Davidson – Sixty Feet to Home
Regina Rudd Merrick – The Twelve Days of Mandy Reno
Angela D. Meyer – Returning to Christmas
Marion Ueckermann – One Christmas Wish
Candace West – A Garland of Grace
About my story, "The Twelve Days of Mandy Reno"
Law student Amanda Reno is stuck at her grandparents' house in her tiny hometown of Clementville, KY, studying virtually and working part-time at the local diner due to a global pandemic. When she realizes that her parents, on a mission trip to Brazil, are unable to get home for Christmas for the same reason, Mandy's expectations of what might be her last Christmas "at home" are ruined. Young Sheriff Clay Lacey attempts to make it up to Mandy – but will she see it for the gift it is, or run for the hills when she realizes who is behind twelve days of surprises?
DON'T FORGET TO LEAVE A COMMENT TO BE PLACED IN THE DRAWING TO WIN AN EBOOK COPY OF A STAR WILL RISE: A MOSAIC CHRISTMAS ANTHOLOGY II BETWEEN NOW AND (SATURDAY, DECEMBER 19TH AT MIDNIGHT MST.
BY LEAVING A COMMENT, YOU GRANT PERMISSION FOR YOUR EMAIL TO BE REVEALED TO THE AUTHOR IF YOU ARE THE WINNER TO FACILITATE RECEIPT OF YOUR BOOK.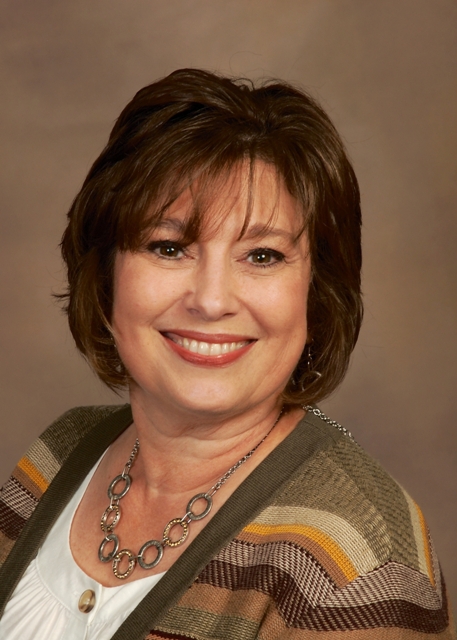 Regina Rudd Merrick is a multi-published writer, church musician, wife, mother, former librarian, lover of all things beachy and chocolate, and grateful follower of Jesus Christ. Married to her husband of 35-plus years, she is the mother of two grown daughters, and the keeper of a 100-year-old house where she lives in the small town of Marion, KY. She is the author of three novels in the Southern Breeze series, and with the Mosaic Collection, the RenoVations series, which includes a full-length novel, Heart Restoration, and novellas in two Mosaic Christmas anthologies. Connect with Regina on Facebook, Twitter, Instagram, or on her website at https://www.reginaruddmerrick.com .
SUBSCRIBE TO PATTI'S BLOGS HERE