FEATURED BOOK: No Half Truths Allowed – Understanding the Complete Gospel Message
AUTHOR: Christine Paxson & Rose Spiller
PUBLISHER: Ambassador International
GENRE: Christian Education
SERIES OR STAND ALONE: Stand Alone (has a companion Study Guide)
TARGET AGE: 16 - 90
IT IS MY PLEASURE TO WELCOME AUTHORS CHRIS PAXSON AND ROSE SPILLER TO THE OVER 50 WRITER. THIS AUTHOR DUO OFFERS SOME SOUND ADVICE ON HOW TO SAY GOOD-BYE TO 2020 AND WELCOME 2021.
CHRIS AND ROSE ARE OFFERING A GIVEAWAY! SIMPLY LEAVE A COMMENT BELOW TO ENTER THE DRAWING FOR A PRINT COPY OF NO HALF TRUTHS ALLOWED – UNDERSTANDING THE COMPLETE GOSPEL MESSAGE
SHOULD 2020 BE FORGOT AND NEVER BROUGHT TO MIND?
by
Chris Paxson & Rose Spiller
So many are anxiously waiting for the end of 2020, declaring it the worst year ever. I even saw a Match.com commercial where 2020 came up as Satan's perfect match. Some of us may be so over this year, we can't wait to be singing Auld Lang Syne and ringing in 2021. So, should 2020 be forgot and never brought to mind?
There is little doubt 2020 was a rough year for many of us, for lots of different reasons. The world around us now is far different than any of us would have ever thought possible a year ago. In fact, if someone had published a book this time last year called 2020, accurately depicting the events of this past year, it probably would have flopped and been labeled "ridiculously unrealistic."
But before we drive full speed into 2021, putting 2020 in our rearview mirrors as quickly as possible, I'd like to suggest that there are three essential Truths that we should and need to remember!
First, we have a sovereign God who is Creator, Master, and Sustainer of the entire universe and everything in it. While we may have been thrown for a loop by some things this past year, nothing, absolutely nothing, took God by surprise. In fact, nothing, absolutely nothing, happens that God does not either allow or ordain.
As Colossians 1:16 – 17 says, "For by him all things were created, in heaven and on earth, visible and invisible, whether thrones or dominions or rulers or authorities—all things were created through him and for him. And he is before all things, and in him all things hold together." (ESV)
Knowing God is sovereign over all things may make some of you wonder, "If God is completely in control, why does He let bad things happen?" While we can't know the specific answer in each situation, we can know for certainty another essential truth about God, and that is that He is completely good. He works everything, absolutely everything, even the really bad stuff, for His purpose and the good of His people.
As Romans 8:28 tells us, "And we know that for those who love God all things work together for good, for those who are called according to his purpose." (ESV).
Our earthly circumstances may not always feel like they are good – and they may not be – but if you belong to Jesus, you can rest in the knowledge that we have a perfectly good and loving God who works everything, absolutely everything, out for our spiritual good.
And the last essential Truth we need to remember? God does not leave us to deal with our situation alone. He is always with us; and He is always upholding us.
As Isaiah 43:2 -3 beautifully illustrates this Truth, "When you pass through the waters, I will be with you; and through the rivers, they shall not overwhelm you; when you walk through fire you shall not be burned, and the flame shall not consume you. For I am the Lord your God, the Holy One of Israel, your Savior" (ESV).
When we belong to Jesus, we can know for certainty that we are never expected to endure anything alone. And as these verses in Isaiah tell us, even when things seem to be as bad as they can be, God will protect us and keep us from being completely overwhelmed.
Perhaps 2020 was the worst year ever, but thankfully, we serve a sovereign, almighty God, who is completely good, and who spiritually protects every single person who belongs to Jesus, and nothing can take us from His Hand! So, go ahead, remember 2020 and sing, Auld Lang Syne this New Year! And as you sing, "Take a cup of kindness," think of the barrel-full of kindness God has given to you!
We pray that 2021 brings you closer to our Lord and Savior, Jesus, and that you see His Hand working in your life throughout the year!
No Half-Truths Allowed – Understanding the Complete Gospel Message
Authors Christine Paxson and Rose Spiller were frustrated at the fluff and heresy being pedaled as "Women's Bible Studies." Many studies are shallow and emotion-based, not grounded in the truth of Scripture, and they found this particularly true in regards to the Gospel Message. Because of a genuine concern for salvation and what was being witnessed, they wrote their Bible study, No Half-Truths Allowed: Understanding the Full Gospel Message (Ambassador International, May 8, 2020, $15.99) to teach the women of our church. Originally used with just their church, the response was exciting! They saw women's lives change as they became excited and hungry for the Word of God. Paxson and Spiller felt led to branch out beyond just their church and community by turning their study into their new book, No Half-Truth's Allowed: Understanding the Full Gospel Message.
About the Book: When it comes to proclaiming the Gospel message, half-truths, vague notions, and generalizations can be dangerous. What are the important truths we need to know and share with others?
• Is it enough to believe that God loves us and wants a relationship with us?
• Is it enough to "ask Jesus into our hearts"?
• Is it enough to recite the "sinner's prayer," or do we need to repent of our sin?
• Is going to church and serving others enough?
• Is what Jesus suffered more than just a gruesome death on a cross?
• If Jesus, who is fully God, was crucified, did God die on Good Friday?
• Is God mad at us when we sin and happy when we're behaving?
• Can we lose our salvation?
If you're not sure of the answers to any of these questions, you are not alone. There are a lot of false ideas out there about Christianity and the Gospel. Join Christine Paxson and Rose Spiller as they explore the answers to these and many other questions about the true Gospel message in No Half-Truths Allowed: Understanding the Complete Gospel Message. Learn what Jesus did for you, why He did it, and how you can articulate the Gospel to others. Also available is the companion No Half-Truths Allowed Study Guide, an interactive study guide with questions and Scriptures to help readers delve even deeper into understanding the complete Gospel message.
DON'T FORGET TO LEAVE A COMMENT TO BE PLACED IN THE DRAWING TO WIN A PRINT COPY OF NO HALF TRUTHS ALLOWED – UNDERSTANDING THE COMPLETE GOSPEL MESSAGE BETWEEN NOW AND SATURDAY, JANUARY 9TH AT MIDNIGHT MST.
BY LEAVING A COMMENT, YOU GRANT PERMISSION FOR YOUR EMAIL TO BE REVEALED TO THE AUTHOR IF YOU ARE THE WINNER TO FACILITATE RECEIPT OF YOUR BOOK.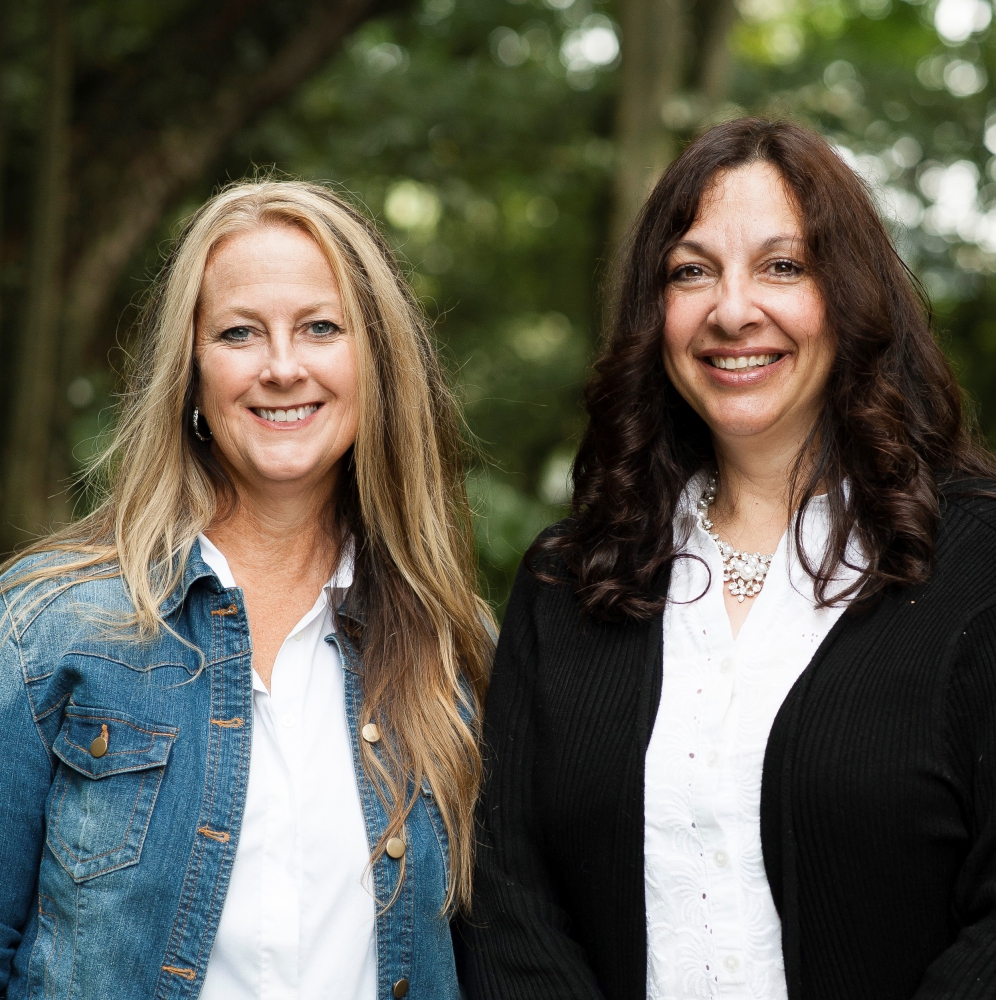 Chris Paxson & Rose Spiller are co-founders of Proverbs 9:10 Ministries and co-hosts of the No Trash, Just Truth Podcast. They have been teaching Bible Studies for over 20 years and have written many of their own studies. Along with teaching together, they speak at conferences and retreats together.
Chris resides in Lancaster County with her husband, John, of over 31 years. They have twin sons in the USAF. Rose and her husband, Ed, have recently sold their home and now live full-time in their RV to travel between their four children and eight grandchildren.
Besides their first book, No Half-Truths Allowed, Chris and Rose have a second book, The Bible in Six – an Overview of all 66 Books of the Bible," due out in early 2021. They are in the process of writing their third book. Connect with Chris and Rose:
Links to Proverbs 9:10 Ministries & No Half Truths Allowed
Website: https://proverbs910ministries.com
Proverbs 9:10 Facebook page: https://www.facebook.com/pg/prov910/
"No Half-Truths Allowed" Facebook page: https://www.facebook.com/NoHalfTruthsAllowed/
Proverbs 9:10 Ministries on MeWe: https://mewe.com/p/proverbs910ministries
Instagram: proverbs910ministries
Twitter @prov_910
Parler @Proverbs910ministries
No Trash, Just Truth! https://www.buzzsprout.com/615385 can also be found on all major podcasting sites
SUBSCRIBE TO PATTI'S BLOGS HERE