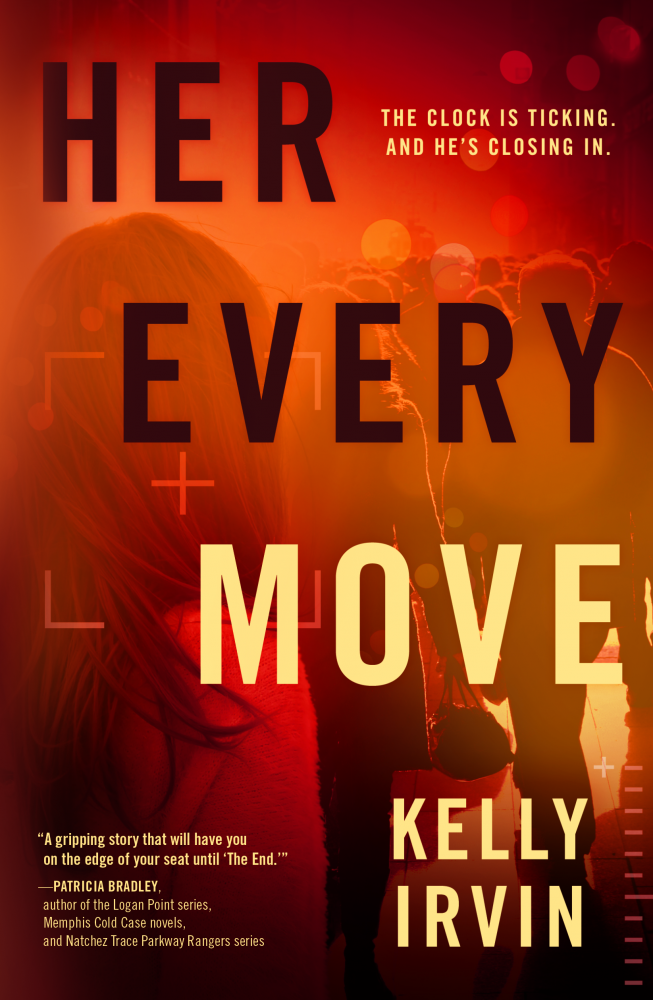 Featured book: Her Every Move
Author: Kelly Irvin
Publisher: Thomas Nelson
Genre: Romantic Suspense
Series or Stand Alone: Stand Alone
Target Age: 18 and up
IT IS MY PLEASURE TO WELCOME AUTHOR KELLY IRVIN TO THE OVER 50 WRITER. KELLY SHARES ADVICE ON HOW TO ENJOY THE WRITING JOURNEY, EVEN WHEN THE GOING GETS BUMPY.
KELY IS OFFERING A GIVEAWAY! SIMPLY LEAVE A COMMENT BELOW TO ENTER THE DRAWING FOR A PRINT COPY OF HER EVERY MOVE.
SEEK JOY IN THE WRITING JOURNEY
by
Kelly Irvin
With the publication of Her Every Move on February 9, I have published 28 novels and ten novellas since my first book, a romantic suspense novel called A Deadly Wilderness, released in 2010. I was 52. I started writing my first novel the day after I turned 45. All this to say I could be called a late bloomer. But there are benefits to getting a late start on your dream. And lessons to be learned.
If I had to offer advice (and truth be told I'm leery of doing it because everyone's journey is different), I would say this: it can be easier to write impactful stories from a place where you have some wear and tear on your body and your soul. That's not to say younger writers don't have a great deal to say. They do. But it helped me to have some distance between those ugly life lessons and writing about them. My brother died in a boating accident in 1991. I incorporated the pain and grief of that life experience into Love Redeemed twenty years later. Aspects of surviving my childhood in a dysfunctional family play a role in Under the Summer Sun, written and published some forty-five years after I left home as an eighteen-year-old college student.
As I've grown older, I've come to cherish the journey more with less emphasis on the destination. For years I longed to be a published novelist. I shed tears and wallowed in anguish with each rejection, each lost opportunity. I prayed for publication as validation of my work. When that first book released, I just knew I'd reached the pinnacle of my life. Then reality set in. The first contract is not a guarantee of a second one. There's marketing to be done and proposals to be written in pursuit of the next contract. Success, however defined, can remain elusive, just around the bend, just beyond one more contract, one more award, one more slot on a bestseller list.
My advice to young writers is enjoy each moment on this bumpy road, especially if you're pre-published. Take joy in the writing for writing's sake. Enjoy the camaraderie with other writers (instead of seeing them as competition). Enjoy workshops and conferences. Delve into improving your craft. Take joy in words. Enjoy reading. Read, read, read.
Protect your writing time, but never slight your family in pursuit of your writing goals. So much of what we write and why we write comes from our family life and ties. Finding the right balance makes us better writers and better people. There's joy in the journey. Never lose sight of that.
Blurb for Her Every Move
In a breathless race against the clock, a librarian teams up with a local homicide detective to hunt down a serial bomber.
When a bomb explodes at an event planned by librarian Jackie Santoro and kills her best friend, a team of dedicated law enforcement agents puts her personal life under a microscope. A woman with her own checkered past, Jackie quickly becomes a suspect in what could be a revenge plot to even the score for her father's suicide.
Homicide Detective Avery Wick has doubts about Jackie's innocence, but he struggles to ignore his attraction to the librarian. As more bombs go off around their city and the investigation deepens, the list of suspects only grows and he fears he can't keep anyone safe.
Despite the terror rampaging the city, the library is determined to hold the Caterina Ball, its biggest fundraiser, on the Day of the Dead. As San Antonio residents, government employees, city officials, and Jackie's family gather at the Central Library, it becomes the perfect setting for the bomber to make his final, fatal strike.
Jackie and Avery must join forces despite their mistrust to unmask the criminal before everything they know and love is destroyed.
DON'T FORGET TO LEAVE A COMMENT TO BE PLACED IN THE DRAWING TO WIN A PRINT COPY OF HER EVERY MOVE BETWEEN NOW AND SATURDAY, FEBRUARY 27TH AT MIDNIGHT MST. (US residents only eligible).
BY LEAVING A COMMENT, YOU GRANT PERMISSION FOR YOUR EMAIL TO BE REVEALED TO THE AUTHOR IF YOU ARE THE WINNER TO FACILITATE RECEIPT OF YOUR BOOK.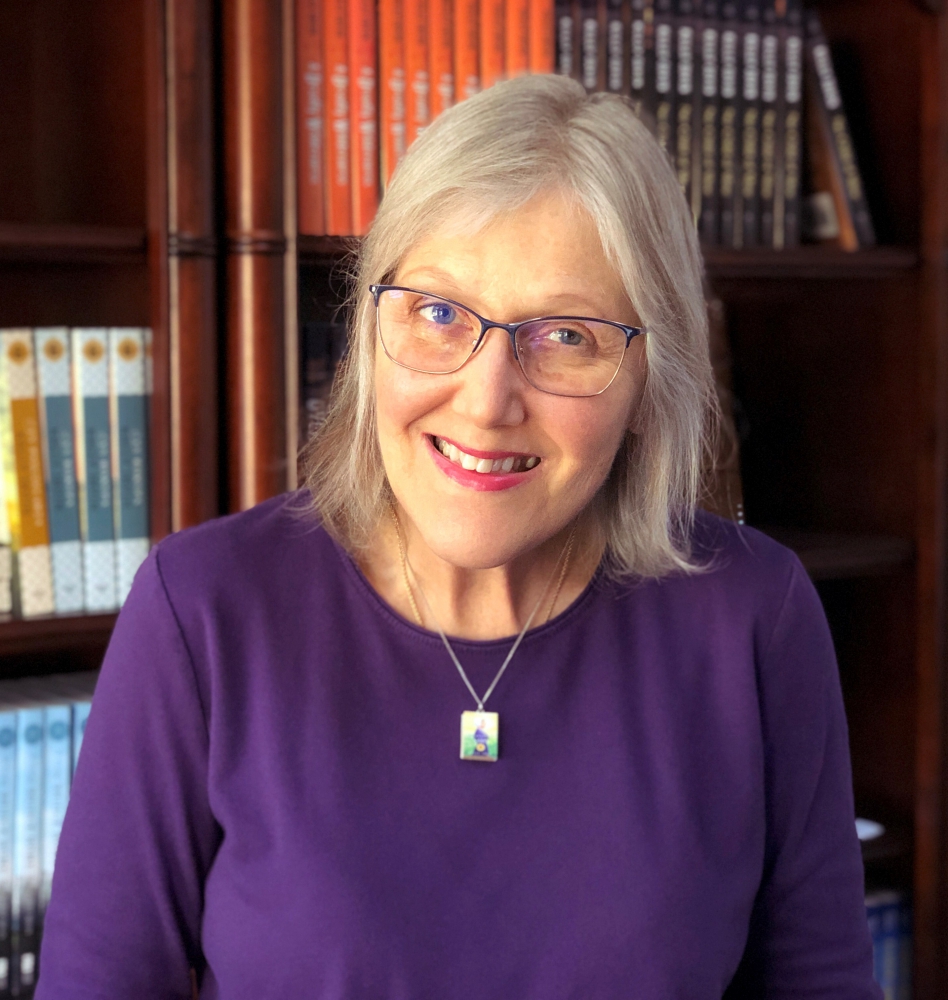 Bestseller Kelly Irvin is the author of 28 books, including romantic suspense and Amish romance. Publishers Weekly called Closer Than She Knows "a briskly written thriller." The Library Journal said of her novel Tell Her No Lies, "a complex web with enough twists and turns to keep even the most savvy romantic suspense readers guessing until the end." The two-time ACFW Carol Award finalist worked as a newspaper reporter for six years on the Texas-Mexico border. Those experiences fuel her romantic suspense novels set in Texas. A retired public relations professional, Kelly now writes fiction full-time. She lives with her husband, professional photographer Tim Irvin, in San Antonio. They have two children, three grandchildren, and two ornery cats.
SUBSCRIBE TO PATTI'S BLOGS HERE