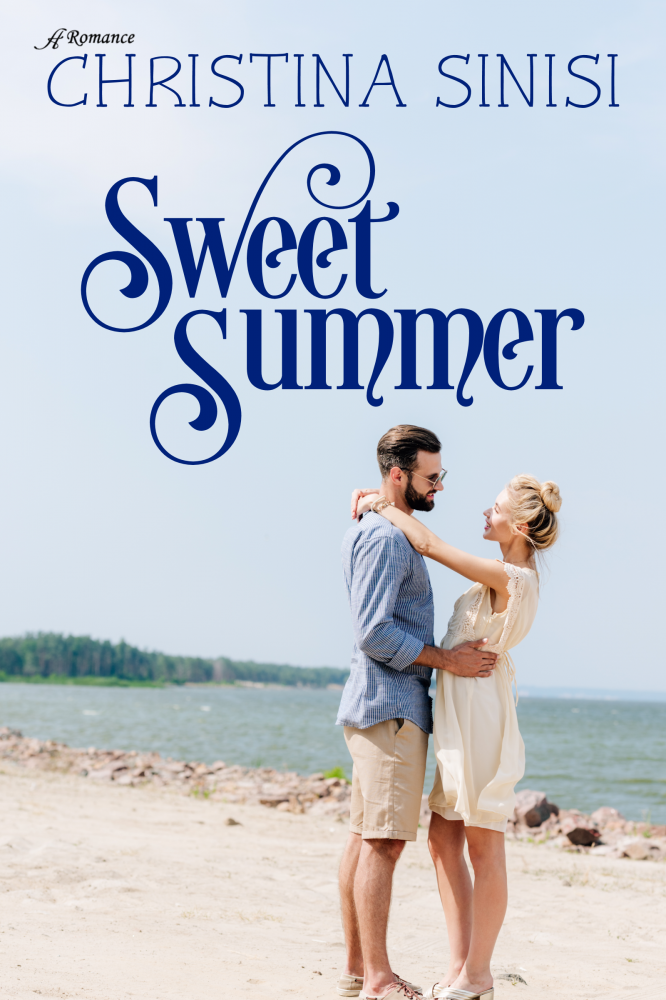 FEATURED BOOK: Sweet Summer
AUTHOR: Christina Sinisi
PUBLISHER: Anaiah Press
GENRE: Christian Contemporary Romance
SERIES OR STAND ALONE: Series but can stand alone
TARGET AGE: 30+ women
IT IS MY PLEASURE TO WELCOME AUTHOR CHRISTINA SINISI TO THE OVER 50 WRITER. CHRISTINA SHARES HOW SHE KNOWS THAT NO MATTER HOW WE MAY LOOK ON THE OUTSIDE, WE ARE BEAUTIFUL!
CHRISTINA IS OFFERING A GIVEAWAY! SIMPLY LEAVE A COMMENT BELOW TO ENTER THE DRAWING FOR AN EBOOK COPY OF SWEET SUMMER.
"TO WRITERS OF ANY AGE: YOU ARE BEAUTIFUL."
by
Christina Sinisi
Remember the wonders He has done, his miracles, and the judgments he pronounced
Psalm 105:5 (NIV)
If you're like me, and perhaps like many writers, you would much rather the focus in life be on your characters and their stories, not you. I am, right now, at this moment going through photos of me from a photo shoot. Last night, another writer friend, Nicole Seitz, and I met at Sunrise Presbyterian Church (shout-out to allowing us and others to use their church fellowship hall for our local writer's group and that's how I found out about the location). We walked across the road to the Breach Inlet separating Sullivan's Island and the Isle of Palms right outside of Charleston, South Carolina.
I live only half an hour (on a good day when there's no traffic) from the beach, but I rarely go down there. Last night, I wondered over and over, why not? I am pale and tend to hide from the sun, but there's also the busyness of life. Still, I shouldn't make excuses and get down there. But that's another topic for another day.
Back to the photos. Notice how eager I am to avoid them? I actually thought about taking me out of the picture and just featuring the beautiful houses on the beach across the inlet. However, that is not the point of a web page or a head shot for a blog interview. The reader wants to connect with me—and you, dear fellow author. I know when I think of my favorite authors, I love looking at photos that give me a bit of insight into their own character—not the made-up people in the books as much as I like photos of them, too. I also enjoy glimpses into the authors' lives and the stories behind the stories. I like to think of these authors as friends perhaps.
Which brings me back to "you are beautiful." Last night, Nicole talked me through the pictures…saying things like, think of this wondrous gift you've been given. Think about what you're writing now and how it makes you feel. Turn to me and let the world know you are a knowing author. You have secrets. You're sharing with the world.
At one point, she said, "I'd love to know what was in your head right then." What was in my head? Gratitude. Gratitude to the Lord for his beautiful creation. Gratitude for this wonderful lady making me feel so comfortable. And gratitude for ALL the gifts He has given me—words, yes, but amazing experiences, and beauty.
I did cringe writing that last word because I don't think of myself that way. BUT God does. I am, and you are one of his wonders—how wonderfully made you are, even in your imperfections.
for it was You who created my inward parts; you knit me together in my mother's womb. I will praise You because I have been fearfully and wonderfully made Psalms 139: 13 &14.
One final point—your family members and your children will want to remember you. Don't hide away from getting your picture taken because it's you they love. Just saying.
Have a wonderful and blessed day!!
PS: Come see the photos of my newly revamped website. I'd love for you to comment and subscribe—and I'd love to get to know you better!
Back Cover blurb for Sweet Summer:
Shelby Marano is the youngest of three sisters and was always Daddy's baby girl--until her father was murdered. Ever since, she's been running from anyone or anything that could truly hurt her. Instead, she seeks calculated thrills that leave her exhilarated, but when she's caught outside during a summer storm, she quickly realizes not all adventures are within her control.
Tyler Burgess offers her both refuge from the rain and a safe place to land.
Time spent with Tyler proves him to be much more than just a nerd in a history museum, but what she finds out about him is a dealbreaker for her. As Shelby's perfect little world is threatened by family health issues and an unknown stalker, she learns the hard lesson that no one can hide from the dangers of life. Can Shelby let her sisters, Tyler, and even more importantly, God, show her in one Sweet Summer, that love is worth taking the risk?
DON'T FORGET TO LEAVE A COMMENT TO BE PLACED IN THE DRAWING TO WIN AN EBOOK COPY OF SWEET SUMMER BETWEEN NOW AND SATURDAY), AUGUST 14TH AT MIDNIGHT MDT.
BY LEAVING A COMMENT, YOU GRANT PERMISSION FOR YOUR EMAIL TO BE REVEALED TO THE AUTHOR IF YOU ARE THE WINNER TO FACILITATE RECEIPT OF YOUR BOOK.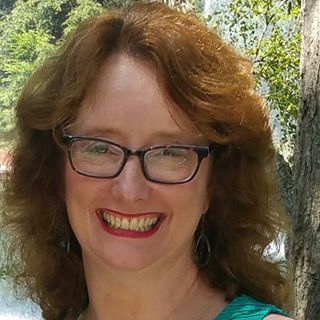 A member of the American Christian Fiction Writers, Christina Sinisi writes stories about families, both the broken and blessed. Her works include a semi-finalist in the Amazon Breakthrough Novel Award Contest and the American Title IV Contest in which she appeared in the top ten in the Romantic Times magazine. Her published books include The Christmas Confusion and Sweet Summer, the first two books in the Summer Creek Series, as well as the Christmas On Ocracoke and the upcoming Why They Call it Falling. By day, she is a psychology professor and lives in the Lowcountry of South Carolina with her husband, two grown children and Hemingway cat, Chessie.
Connect with Christina:
Website/Blog: https://www.christinasinisi.com/ Please sign up here for my newsletter!
Facebook: http://ow.ly/iQcU30rPUmO
Pinterest: https://www.pinterest.com/csinisi/
Goodreads: https://www.goodreads.com/user/show/101218889-christina-sinisi
Bookbub: https://www.bookbub.com/profile/christina-sinisi
Instagram: @csinisi123
Twitter: @ChristinaSinisi
SUBSCRIBE TO PATTI'S BLOGS HERE