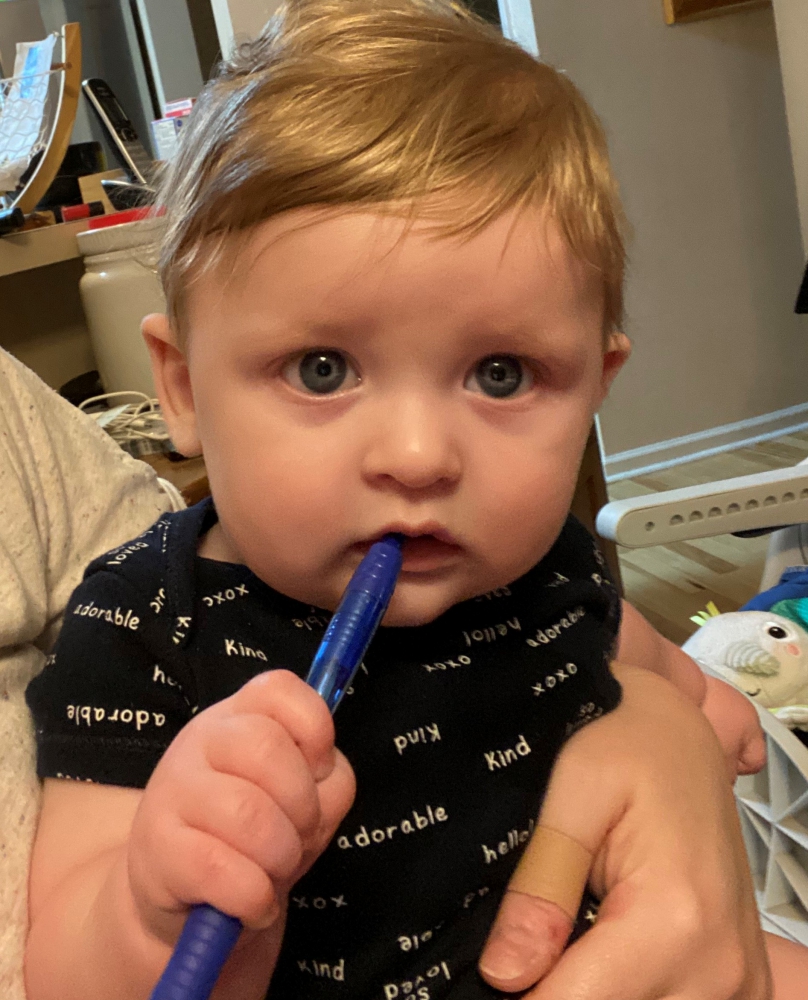 READERS, TODAY'S GUEST BLOGGER IS WELL BELOW FIFTY, BUT WE "OVER FIFTY WRITERS" NEED A NEW PERSPECTIVE EVERY NOW AND AGAIN! THIS LIVELY BUNDLE OF JOY HELPS US REMEMBER THE SIMPLE AND SPECIAL THINGS IN LIFE!
Jamison here! Today I am 6 months old! That is so old! I'm not sure why my Mom keeps saying time is "flying by." I mean, I don't even remember some of the early months.
Anyway, my days are pretty busy. I don't like to nap much during the day, maybe one long nap and one cat nap. I prefer to sleep at night, which my Mom and Dad appreciate. I help Mom at work all day. She works from home due to Cove something.
I have two brothers, Sherlock and Preston. I think they are so funny! They bark a lot though. It doesn't bother me too much. Sometimes it catches me off guard and startles me. Usually I can even sleep through them barking at delivery people. Preston keeps bringing me his ball, but I'm not quite big enough to throw it for him. I'm looking forward to that! Maybe next month? How old do you have to be to throw a ball? I love to watch Sherlock. He comes over and gives me kisses!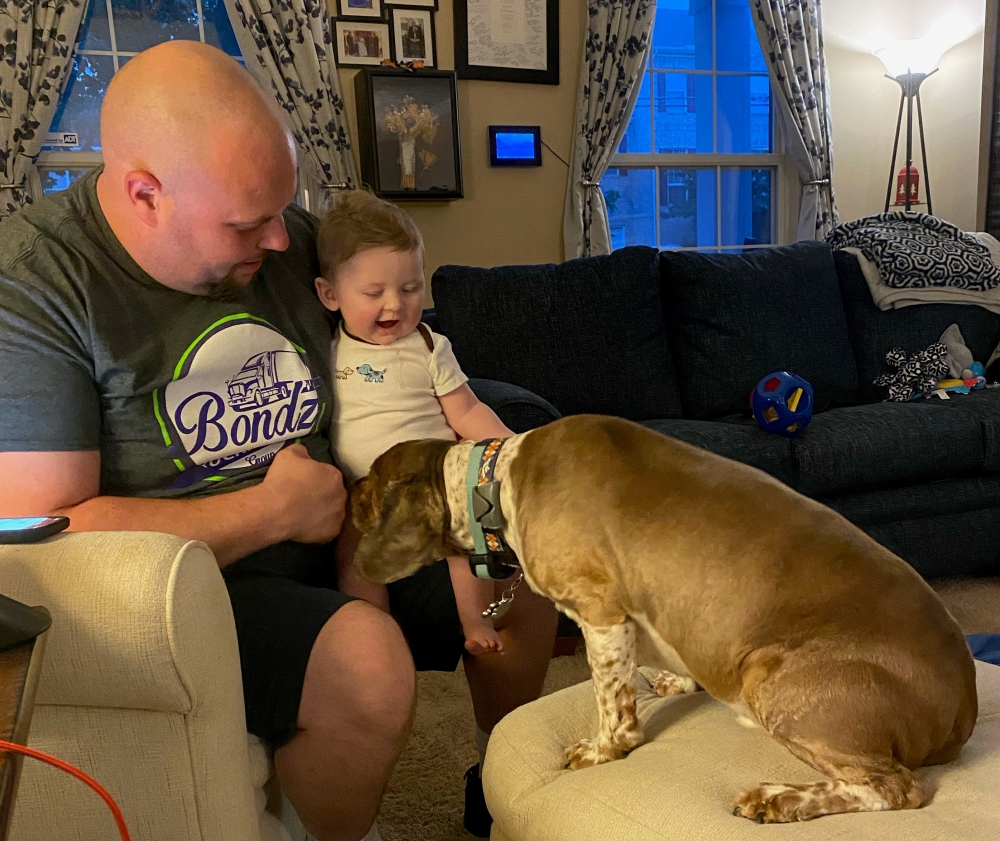 Speaking of kisses, everyone is always kissing my cheeks! Mom and Grandma say I have lots of sugars. Mom doesn't like the liquid sugar though. That's drool! She's always wiping up my drool!
So far life is pretty great. I don't like when my diaper is wet. But Mom and Dad are on top of it! They give me a clean, dry butt constantly!! They ask me, "Are you a blue line baby?" That's when the line on my diaper turns blue because I went potty. I pee a lot and really hate a wet diaper. Mom says it's okay though. She says we may spend more on diapers than others, but I've never had diaper rash. I am not sure what that is, but I don't think I want it.
My favorite thing is my Jolly Jumper! I just LOVE it!! I will jump and swing and squeal for an hour!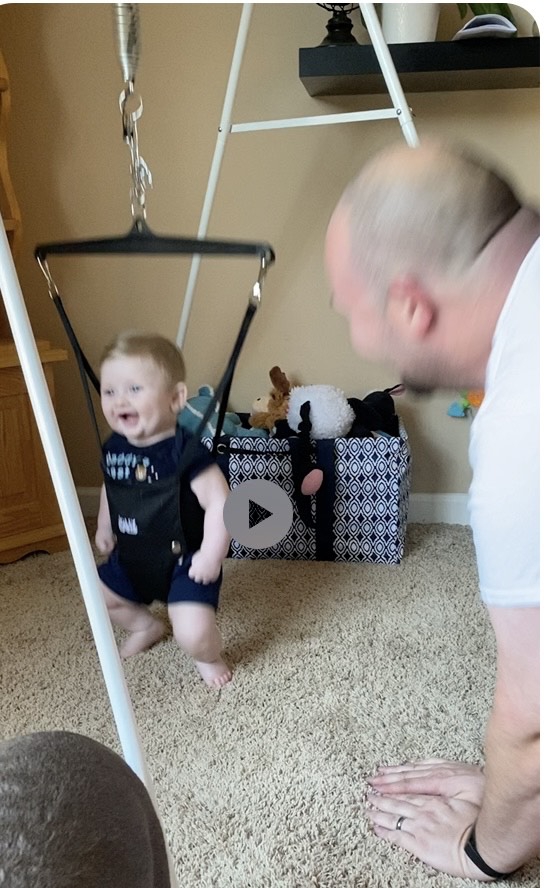 I like when my mom lays on the floor and plays with me. It's so funny when she gets up, she makes all these weird sounds. She says "Your Mom is old and has bad knees." I'm not sure what it all means but it's sure funny to watch her get up!
I've started eating food? I'm not sure it's necessary. I am fine with my bottles. But Mom and Dad keep telling me if I want what they have I have to start with the mushy stuff they feed me. Some of it isn't too bad. I love zucchini. Apple is pretty good too. I don't know what Apple pie is, but I guess I should try it.
Anyway, yeah life is pretty great. It's almost bath time for me so I better get going. Have a great night!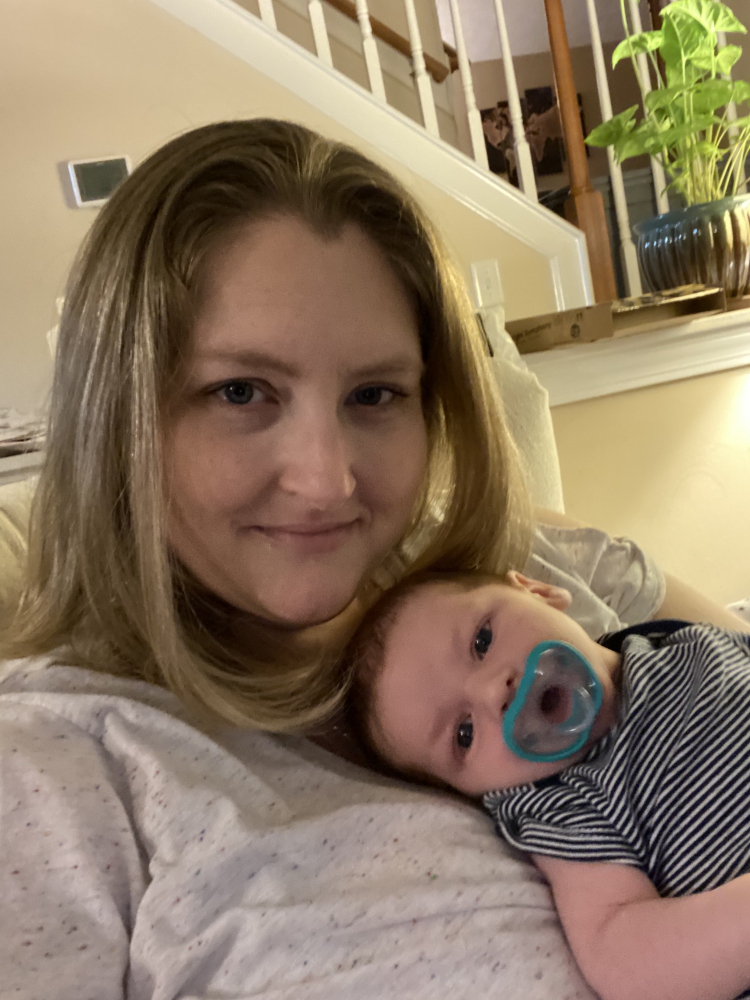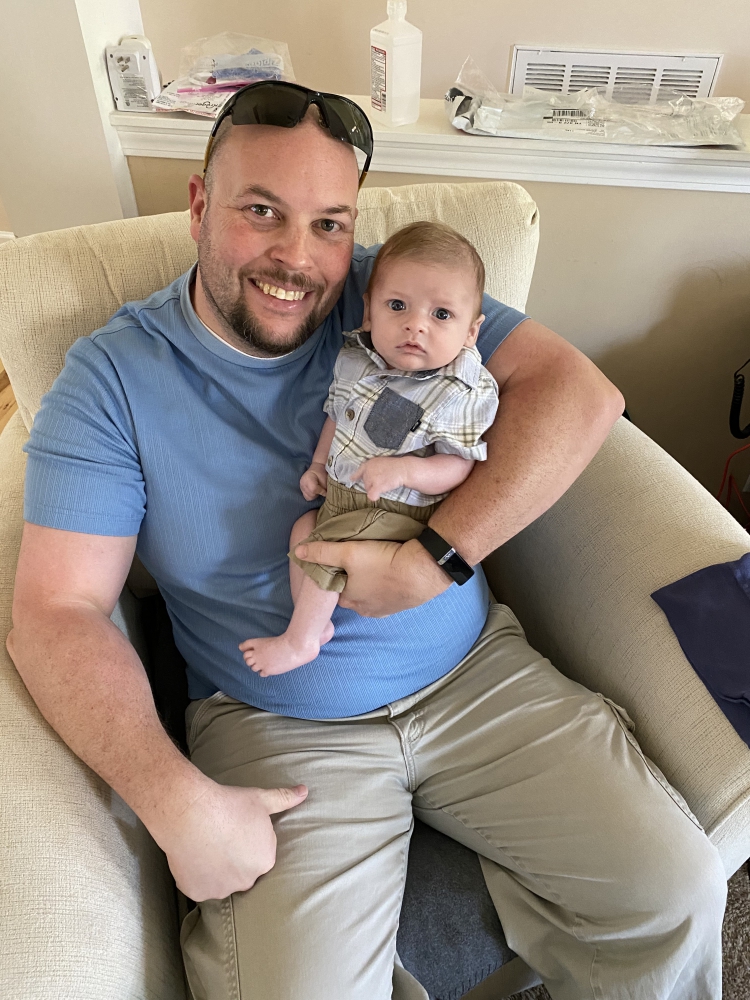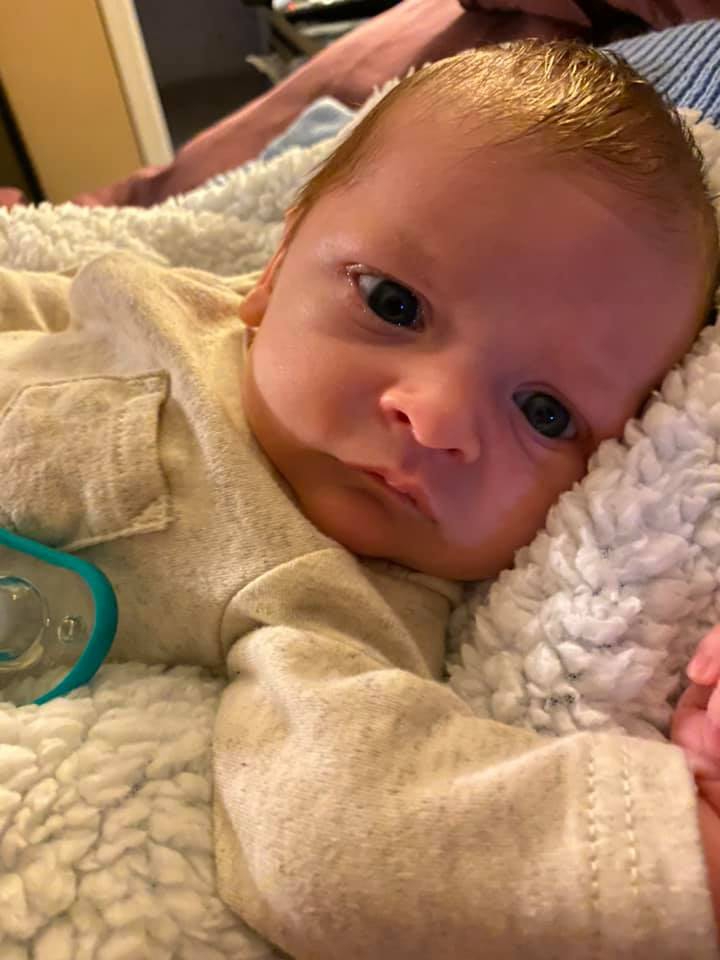 Jamison Patrick Bogart came into the world on February 11, 2021 at 2:14 p.m. Central Daylight Time at Centennial Women's Hospital in Nashville TN. His mom anad dad are Tonya and Ryan Bogart. He is grand nephew to Patti Shene Gonzales.