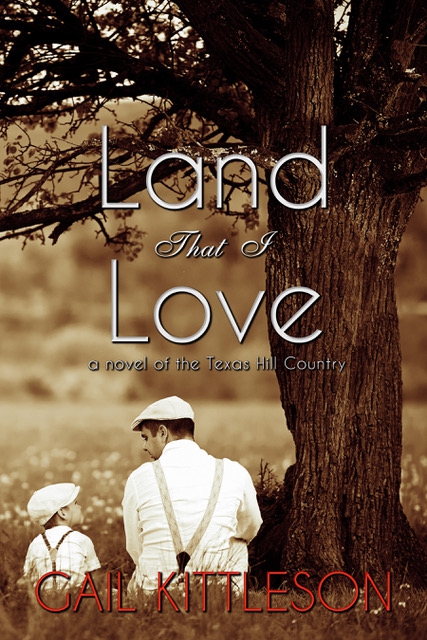 FEATURED BOOK: Land That I Love
AUTHOR: Gail Kittleson
PUBLISHER: WordCrafts Press
GENRE: Historical Literary Fiction
SERIES OR STAND ALONE: Stand-alone
TARGET AGE: Adult audience
IT IS MY PLEASURE TO WELCOME AUTHOR GAIL KITTLESON TO THE OVER 50 WRITER. GAIL INTRODUCES READERS TO THE MAIN CHARACTER IN HER LATEST NOVEL.
GAIL IS OFFERING A GIVEAWAY! SIMPLY LEAVE A COMMENT BELOW TO ENTER THE DRAWING FOR AN EBOOK COPY OF LAND THAT I LOVE.
WHEN THINGS GET OUT OF WHACK
by
Gail Kittleson
Our grandchildren have probably coined some unique new phrase to express this sentiment, but out of whack works for me. You know something's that way when you get a phone call that changes your well-laid plans, and from that point on, the domino effect moves in.
Because one event has to be cancelled or postponed, another falls by the wayside. Due to a single change, we may feel as if a lot of effort has been wasted. We've all experienced this sense of discombobulation.
But there's always another plan, sometimes a much better one, a more comprehensive one. Our disappointment may obscure its outline, but with a little objectivity, we begin to see how things might work out. Maybe even in a more positive way than our original idea.
That's how it is for the main character of my latest World War II novel. However, because the story begins a few years prior to war breaking out, Everett cannot see the parallel. He simply knows his world is shattered and he's hurting.
But as life unfolds, a greater plan becomes obvious. The war in Europe takes shape as time moves on, but by now, he has emigrated to Texas Hill Country with his young son and his grandfather's former butler.
Ah, yes . . . a dire, tragic event has upended everything, but this new land reveals such beauty. Along with the daily joy of watching little Donnie learn and grow, and tending his vegetables and flowers, Everett finds other joys—a world he could never have imagined.
Maybe it's my age, but Everett and I have developed quite a kinship during the past few months. I like this fellow a lot! His pluck and determination stir me. Distress and trouble have opened his eyes to each day's present goodness, and to the hope that renders life worth living.
Blurb for Land That I Love:
Set in the German Hill Country of Texas during World War II, Land That I Love is more than a love story. It is about the racism and bigotry that still exist in our world. As her characters struggle with the problems of everyday life, they teach us that we survive hard times by being good neighbors despite our differences and that hatred can be conquered by love, understanding and forgiveness.
Amazon Purchase link: http://ow.ly/GVrz30rUQmV
DON'T FORGET TO LEAVE A COMMENT TO BE PLACED IN THE DRAWING TO WIN AN EBOOK COPY OF LAND THAT I LOVE BETWEEN NOW AND SUNDAY, OCTOBER 3RD AT MIDNIGHT MDT.
BY LEAVING A COMMENT, YOU GRANT PERMISSION FOR YOUR EMAIL TO BE REVEALED TO THE AUTHOR IF YOU ARE THE WINNER TO FACILITATE RECEIPT OF YOUR BOOK.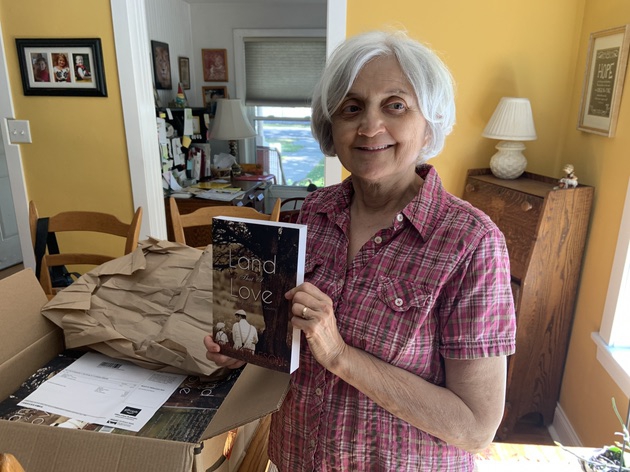 Gail Kittleson believes in the power of story. Her historical fiction centers on make-do characters who contribute to the needs around them in spite of obstacles and rise above change and circumstance. She and her husband enjoy their grandchildren, research, and creating a cottage garden in their northern Iowa home. Connect with Gail:
Website http://www.gailkittleson.com/
Facebook www.facebook.com/GailKittlesonAuthor
Amazon author page http://amazon.com/author/gailkittleson
Twitter www.twitter.com/GailGkittleson @GailGkittleson
Instagram @gailkittlesonauthor (Instagram)
SUBSCRIBE TO PATTI'S BLOGS HERE