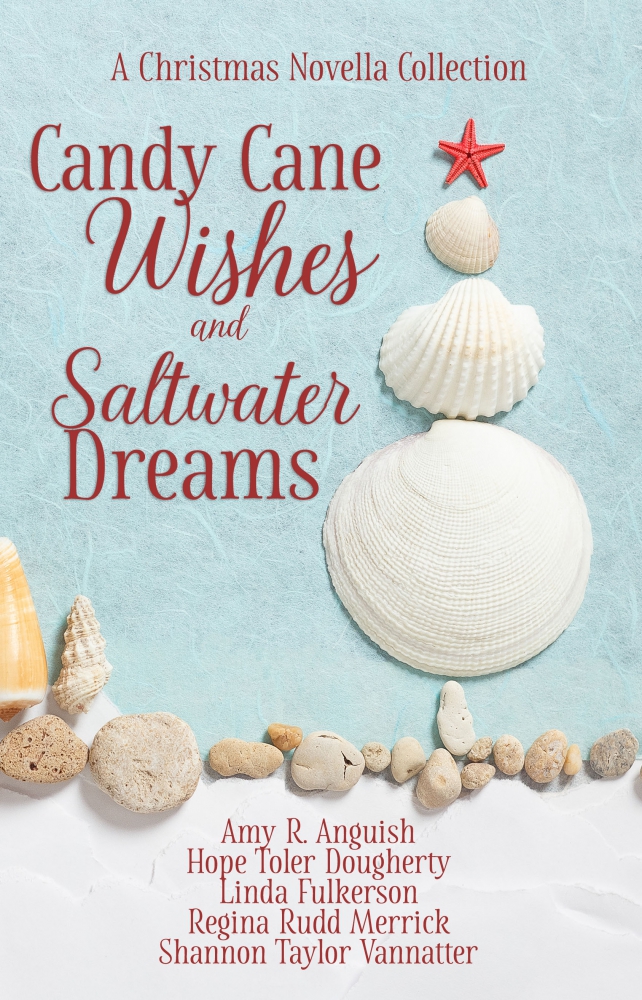 FEATURED BOOK: Coastal Christmas Charade
(included in Candy Cane Wishes & Saltwater Dreams novella collection)
AUTHOR: Shannon Taylor Vannatter
(co-authors Amy R. Anguish, Hope Dougherty, Linda Fulkerson, Regina Rudd Merrick)
PUBLISHER: Scrivenings Press
GENRE: Inspirational Contemporary Romance
SERIES OR STAND ALONE: Stand Alone
TARGET AGE: Any
IT IS MY PLEASURE TO WELCOME AUTHOR SHANNON VANNATTER TO THE OVER 50 WRITER. SHANNON TALKS ABOUT A FAVORITE SETTING IN REAL LIFE AND IN FICTION.
SEE THE DETAILS OF SHANNON'S GIVEAWAY OFFER BELOW
ON THE BEACH
by
Shannon Taylor Vannatter
This year, I wrote my first novella, which is also my first beach read. I've long wanted to set a book on the beach, but since I'm known for cowboy romance, it's a bit of a stretch for me. In the past, after I visited Corpus Christi, my characters did too, then scurried safely back to their ranch in A Texas Holiday Reunion.
A Coastal Christmas Charade is my first novella, but my second Christmas book. As an editor for Scrivenings Press, I was invited to write for a collection, Candy Cane Wishes & Saltwater Dreams. Our theme is Christmas at the beach—five authors, one season, five beaches.
When we visited Corpus Christi, the water was beautiful, but I was disappointed in the seashells I found. They were all tiny. I collect shells and they are everywhere in my beach décor office. A few weeks after our Corpus trip, I googled best shelling in Texas. Surfside Beach popped up. I decided the next time we visit our San Antonio branch of the family, we could take the Galveston route and visit Surfside.
But a family member had serious surgery in the spring and then complications through summer. So, I haven't made it to Surfside Beach yet. But I still intend to. Thankfully, there's google. I found lots of details and pictures to bring my setting to life.
Though I love visiting the beach and shelling, I wouldn't want to live there. We visited Galveston twenty-something years ago. It was hurricane season. The wind whipped my hair into a frenzy and sand coated my legs and feet. We had sand in the hotel, sand in the car, sand in the restaurant. It was everywhere. For days.
When we visited Corpus, it wasn't hurricane season. But the wind whipped my hair into a frenzy and there was sand everywhere. For days. Though I love visiting the beach, I'm an ex-hairdresser. I don't want to live there because I'd never have a good hair day. And grit gets on my nerves.
So, I'll just visit and write beach books. Next destination—Surfside Beach. I have to see if I got it right. And then there's the shells.
I learned, I enjoy writing novellas and I love writing beach books. It's never too late to try something new.
Have you visited the ocean? Which beach is your favorite? Would you like to live there?
Blurb for Coastal Christmas Charade – Lark Pendleton is banking on a high-society wedding to make her grandparent's inn at Surfside Beach, Texas the venue to attract buyers. Tasked with sprucing up the inn, she hires Jace Wilder, whose heart she once broke. When the bride and groom turn out to be Lark's high school nemesis and ex-boyfriend, she and Jace embark on a pretend romance to save the wedding. But when real feelings emerge, can they overcome past hurts?
Blurb for collection: Cany Cane Wishes & Saltwater Dreams
Mistletoe Make-believe by Amy Anguish – Charlie Hill's family thinks his daughter Hailey needs a mom–to the point they won't get off his back until he finds her one. Desperate to be free from their nagging, he asks a stranger to pretend she's his girlfriend during the holidays. When romance author Samantha Arwine takes a working vacation to St. Simons Island over Christmas, she never dreamed she'd be involved in a real-life romance. Are the sparks between her and Charlie real? Or is her imagination over-acting … again?
A Hatteras Surprise by Hope Toler Dougherty – Ginny Stowe spent years tending a childhood hurt that dictated her college study and work. Can time with an island visitor with ties to her past heal lingering wounds and lead her toward a happy Christmas … and more? Ben Daniels intends to hire a new branch manager for a Hatteras Island bank, then hurry back to his promotion and Christmas in Charlotte. Spending time with a beautiful local, however, might force him to adjust his sails.
A Pennie for Your Thoughts by Linda Fulkerson – When the Lakeshore Homeowner's Association threatens to condemn the cabin Pennie Vaughn inherited from her foster mother, her only hope of funding the needed repairs lies in winning a travel blog contest. Trouble is, Pennie never goes anywhere. Should she use the all-expenses paid Hawaiian vacation offered to her by her ex-fiancé? The trip that would have been their honeymoon?
Mr. Sandman by Regina Rudd Merrick – Events manager Taylor Fordham's happily-ever-after was snatched from her, and she's saying no to romance and Christmas. When she meets two new friends—the cute new chef at Pilot Oaks and a contributor on a sci-fi fan fiction website who enjoys debate—her resolve begins to waver. Just when she thinks she can loosen her grip on thoughts of love, a crisis pulls her back. There's no way she's going to risk her heart again.
Amazon Buy Link: Candy Cane Wishes & Saltwater Dreams - Amazon
Shannon's Giveaway details:
Follow my blog tour to enter the drawing for a copy of Candy Cane Wishes & Saltwater Dreams:
Sept 28th - http://ow.ly/Ki3k30rWbpj
Oct 1st - http://ow.ly/sbzw30rWbpl
Oct 2nd - https://www.inspyromance.com/
Oct 5th – https://jenniferheeren.com/blog/
Oct 5th - https://shannontaylorvannatter.com/inkslinger-blog/
Oct 6th - http://ow.ly/CUe430rWbw4
Oct 6th - https://catherinecastle1.wordpress.com/blog/
Oct 8th - https://shannontaylorvannatter.com/inkslinger-blog/
Oct 12th - https://shannontaylorvannatter.com/inkslinger-blog/
I'll pick a winner from blog tour comments and announce the winner on my blog on Oct 19th.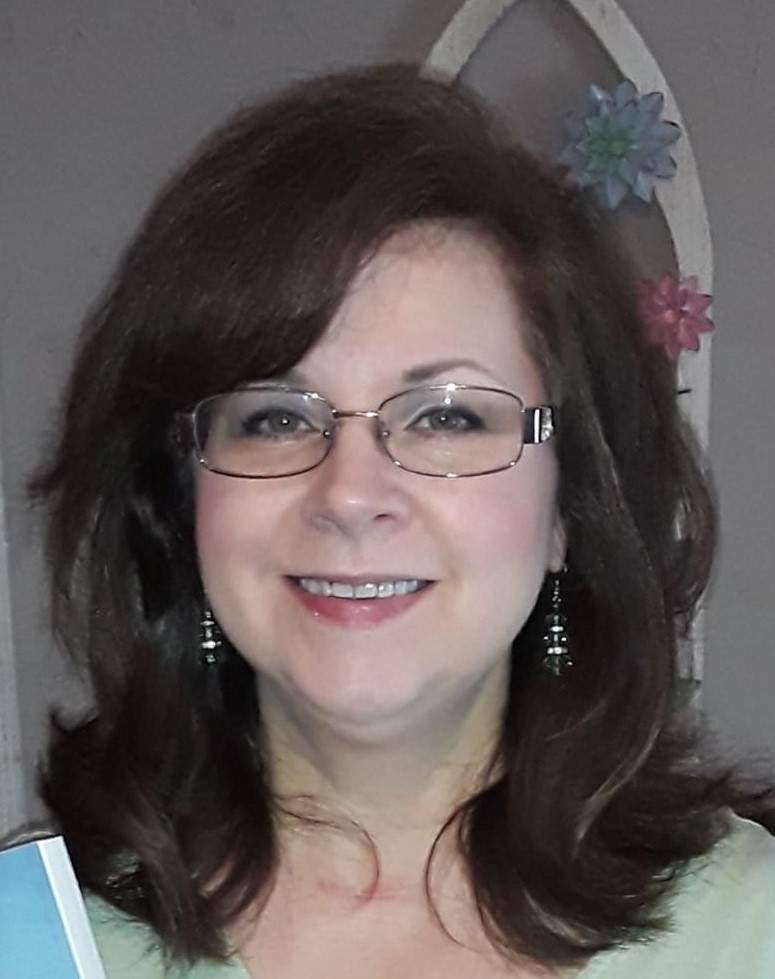 Award winning author, Shannon Taylor Vannatter writes contemporary Christian cowboy romance and has over a dozen published titles. A romance reader since her teens, she hopes to entertain Christian women and plant seeds in the non-believer's heart as she demonstrates that love doesn't conquer all—Jesus does.
She gleans fodder for her fiction in rural Arkansas where she spent her teenage summers working the concession stand with her rodeo announcing dad and married a Texan who morphed into a pastor. Shannon is Scrivenings Press Acquisitions/Content Editor. In her spare time, she loves hanging out with her husband and son, flea marketing, and doing craft projects. Connect with Shannon:
Sign up for Shannon's Newsletter to get a free e-book, recipes, behind-the-scenes info, & enter exclusive giveaways!
SUBSCRIBE TO PATTI'S BLOGS HERE