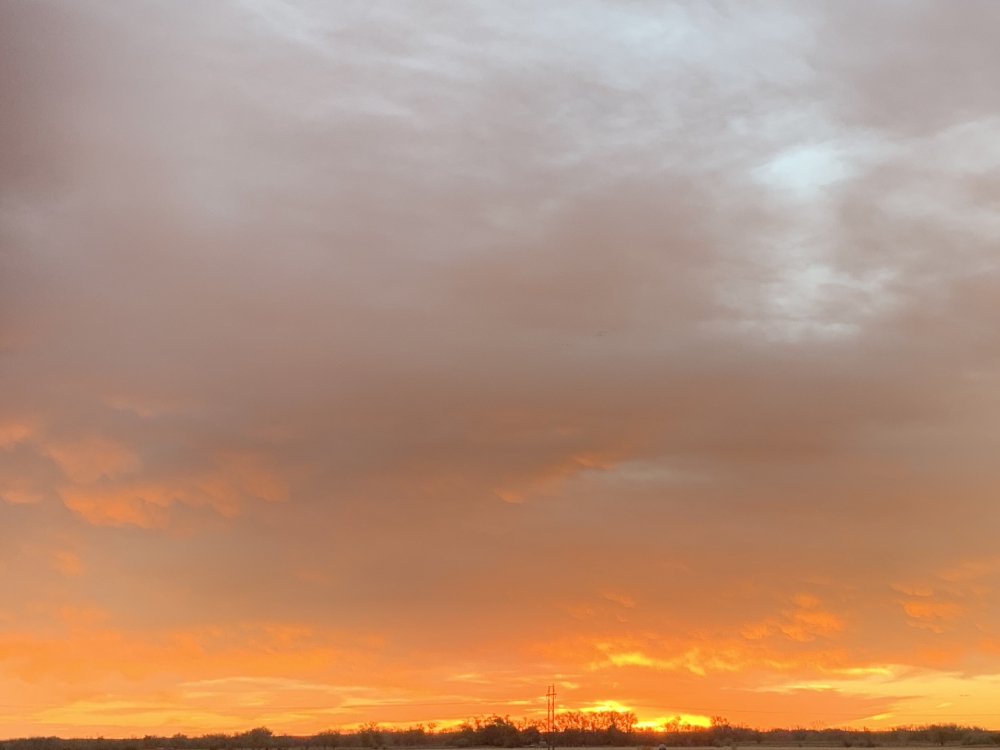 WAKING UP IN DARKNESS
by
Patti Shene
These past few days, my daily routine has been thrown into chaos. I'm into a kitchen remodeling project, choosing paint colors, determining counter top design, purchasing new appliances, and swiping the credit card – a lot! My spare room is strewn with paint supplies, tools, power equipment I can't identify, and throughout the house is a film f dust created by lots of sanding.
One of the things that has changed radically for me is my awake time. I don't usually sleep late, but my usual wake up time is around 7:30. These past few days, I've been up no later than six. That gives me time to shower, dress, tidy up the house a bit, and spend a few minutes with the Lord in devotions and prayer before my contractors arrive and commence their work day at 7:30.
It seems strange to start my day in the dark. I experience a degree of disorientation, like I'm not quite sure why I'm awake before the crack of dawn. My bed feels extra comfortable and my blankets seem to wrap themselves tighter around me, as though luring me to stay put.
The most rewarding part of getting up early is witnessing the sunrise. A dark and obscure sky slowly brightens, giving form and substance to objects on the ground. The sun bursts above the horizon, flooding the landscape with a brilliance that offers the promise of a new day. Sometimes clouds hide the rising sun, creating color patterns that swirl and dance with an array of hues.
How many times in life do we wake up in darkness? Often, it is not by choice. We awaken unexpectedly to discover illness in our body, a crack in a relationship, a financial setback, a loved one lost.
Yet, no matter the dark times we face in life, the sunrise waits just below the horizon to show itself. Even in the direst of circumstances, if we seek it, we can find that little glimmer of light that leads to the hope of a bright future.