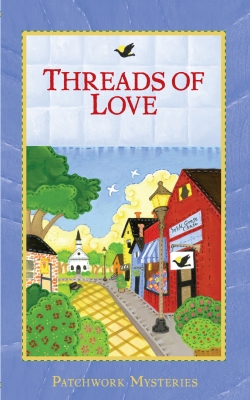 It is my pleasure to welcome author Susan Page Davis. This award-winning author talks about some of her books and offers a giveaway.
My first book was published the year I turned 50, after I had been seriously writing fiction for about five years.
While that story (Protecting Amy) had a young protagonist, I've found over the years that older readers like to find books with heroines in their own age group. Several of my more recent books star fifty-or-sixty-something women.
It's refreshing in some ways to write about women my own age. I don't have to worry about making my characters sound young, or wonder what the latest trends in fashion, music, and other interests are for the younger set. I know what I like, so by extension, I know what at least some women in their fifties like.
Several of my most recent books featuring these women are mysteries in series from Guideposts Publishing. It's fun writing about smart women who solve mysteries at this stage of their lives. Guideposts has a large and eager audience for these books, and their readers are very loyal.
In the Patchwork Mysteries series, quilt expert Sarah Hart loves to help people almost as much as she loves making quilts, or restoring old ones. She gets into all sorts of predicaments, and intriguing puzzles keep coming her way.
My latest book release is #26 in this series, Threads of Love. In it, Sarah is not only sleuthing, she is also planning her wedding, which will take place in the next book, the final one of the series. These books are enjoyable read in any order for the mysteries, though of course if you want to follow what's going on with the Hart family and their friends, you might want to start at the beginning. I'm giving away a copy of Threads of Love today.
In this book, a woman receives an old quilt and has no idea who sent it to her. She asks Sarah to find out who wanted her to have this marvelous gift—and why. The pictures stitched into the quilt send Sarah on a new puzzle-solving adventure.
Another book I recently finished (and it's now in the editing stage) is part of a different series, called Secrets of Mary's Bookshop. In this series, Mary Fisher and her sister, both widowed, live together on Cape Cod, where Mary has just opened a mystery bookshop. Mary not only loves to read mysteries and share them with her customers, she also enjoys solving puzzles that cross her path.
In my book, Mary's great-uncle dies, leaving his house and its contents to Mary and her sister. In the attic, they find some old paintings, created by their Aunt Maude, who died the year Mary was born—or so they've always been told. But a cryptic note leads them to think Uncle Lew's house may hold a secret.
Today's giveaway is a copy of Threads of Love in hardcover—or any other of my books the winner chooses. All of my print books and e-books can be seen on my website.
To learn more about the two series I mentioned from Guideposts, visit: www.shopguideposts.org and check out their "Fiction" section.
DON'T FORGET TO LEAVE A COMMENT AND YOUR EMAIL UNTIL THU FEB 21ST @ 6:00 PM MST FOR A CHANCE TO WIN A COPY OF SUSAN'S THREADS OF LOVE!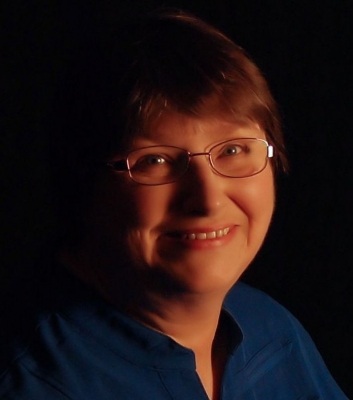 Susan Page Davis is the author of more than 40 novels in the mystery, romantic suspense, and historical romance genres. A native of Maine, she now lives in western Kentucky with her husband Jim, who is a retired editor. They have six grown children and eight grandchildren. Susan is the winner of the Carol Award, the Will Rogers Medallion, and the Inspirational Readers' Choice Award.