I'm pleased to welcome romance author JoAnn Durgin on this Valentine's Day!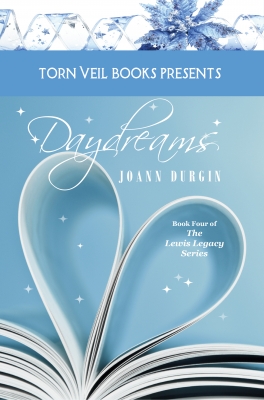 I didn't purposely choose to be an author. It's more like God chose me. Thankfully, a small publisher thought I possessed a modicum of talent and released my debut novel, Awakening, in late 2010. I always say this: (1) I wrote the manuscript in less than two weeks, but it took 12 years to get it published (because I put the writing aside—but not the passion for it—to raise our three children for a decade); and (2) Look for it under my name on Amazon and not the title unless you want a rude awakening!
Did I think I'd be over 50 when I published my first book? Well, no, although I also used to joke that I'd be the Grandma Moses of Christian romance publishing. But it did happen, and in less than two years, the fourth book in my contemporary Christian romance Lewis Legacy Series recently released, as well as my first novella and a short romance fiction piece. You know, there's an awful lot to be said for the wisdom and experience that comes with age, and I firmly believe I'm a better writer because of it. And, with the Lord opening the doors of His choosing and in His timing, I'm (apparently) making up for lost time!
Even though I didn't set out with aspirations of being an author "when I grow up," I was an avid reader as a child. One of my favorite days in school was when the Scholastic flyers arrived. I'd pore over them and had a ball choosing the books I wanted. The only thing better was when the books actually arrived; I even remember the smell of the pages. I loved reading biographies of famous historical figures, and then came Nancy. . .Drew, of course. Oh, how I yearned to solve mysteries with Nancy and her chums! I was one of those little girls under the sheets with the flashlight reading well past my bedtime. I'm pretty certain my love of those stories inspired me to write, and I paid tribute to my favorite titian-haired sleuth in Awakening. Louisa May Alcott was another favorite, and I paid tribute to her in this fourth release, Daydreams.
To give you a little insight into my books: You can call me funny, but don't call me fluffy. Just so we're clear. Humor is always a vital element of my novels. Nothing thrills me more than sharp, witty bantering: think Spencer Tracy and Katharine Hepburn. You get a lot of that fun bantering in Daydreams and that's one reason it's a personal favorite. My heroine in Daydreams, Amy Jacobsen, is an intelligent, passionate woman: for the Lord, her family and her friends and work with TeamWork Missions—the epicenter, if you will—of The Lewis Legacy Series.
While the book is full of fun, as in all my books, forgiveness and redemption are two major themes. They're universal and touch us all in a deeply personal way. When we can forgive others (hard though it may be at times), it's pleasing to the Lord and a beautiful manifestation of the love of Christ that flows through us. I try to put solid spiritual truths in all my stories. I write about characters who make mistakes—pretty big ones sometimes—but they're forgiven and they try to live in a way pleasing to the Lord. Redemption stories, in particular, resonate with readers. When we can see the journey and progression of a character, it brings a very soul-satisfying resolution to a story.
Now, I'd like to share something else with you—an easy and delicious peach pie recipe! A busy junior editor at a trendy Manhattan magazine, Amy in Daydreams doesn't cook much, but all the TeamWork crew knows their "Papa Bear," Sam Lewis, loves peaches. On my website, you'll find And the Man Said Peaches, in which I tell the story of the amazing way the Lord used that specific word (peaches) in my life, and how significant it was on my journey to publication.
Here's the recipe that's proven a big hit with readers (some who don't even like peaches!)—one kitchen-challenged Amy could make and Sam would love!

Peaches and Cream Pie
Ingredients:
• 3/4 cup all-purpose flour
• 1/2 teaspoon salt
• 1 teaspoon baking powder
• 1 (3 ounce) package non-instant vanilla pudding mix
• 3 tablespoons butter, softened
• 1 egg
• 1/2 cup milk
• 1 (29 ounce) can sliced peaches, drained and syrup reserved
• 1 (8 ounce) package cream cheese, softened
• 1/2 cup white sugar
• 1 tablespoon white sugar
• 1 teaspoon ground cinnamon

Directions:

1. Preheat oven to 350 degrees F (175 degrees C). Grease sides and bottom of a 10 inch deep-dish pie pan.
2. In a medium mixing bowl, mix together flour, salt, baking powder and pudding mix. Mix in butter, egg and milk. Beat for 2 minutes. Pour mixture into pie pan. Arrange the peach slices on top of the pudding mixture.
3. In a small mixing bowl, beat cream cheese until fluffy. Add 1/2 cup sugar and 3 tablespoons reserved peach syrup. Beat for 2 minutes. Spoon mixture over peaches to within 1 inch of pan edge. Mix together 1 tablespoon sugar and 1 teaspoon cinnamon, and sprinkle over top.
4. Bake in preheated oven for 30 to 35 minutes, until golden brown. Chill before serving.
LEAVE A COMMENT BY THURSDAY, FEB 21ST AT 6:00 PM MST FOR A CHANCE TO WIN YOUR CHOICE OF ANY BOOK (EBOOK FORMAT PREFERRED) IN JOANN'S LEWIS LEGACY SERIES!
THIS JUST IN FROM JOANN! Awakening is only $2.99 on Kindle and Second Time Around (Book #2) is 99 cents through February 17th!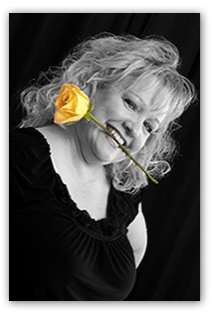 JoAnn Durgin is the author of the popular Lewis Legacy Series (Torn Veil Books). The fourth book in the series, Daydreams, released in late 2012, as well as Meet Me Under the Mistletoe, a 2012 Christmas novella (Pelican Group Ventures/White Rose Publishing). She also has a short story, Please, published in I Choose You, a romance anthology (OakTara Publishers). JoAnn lives with her husband, Jim, and their three children in her native southern Indiana. She's an estate administration paralegal in a Louisville, Kentucky law firm. She'd love to hear from you via her website or at Author JoAnn Durgin on Facebook.