An Interview format show where guests will share the ways in which God's love and grace has touched their lives. We all experience dark times at some point, and these testimonies will help listeners strengthen their faith and reach out toward the light that radiates from a God who cares, who heals and who loves us unconditionally.
To download episodes not found on the home page, please go to https://www.blogtalkradio.com/stepintothelight and download the episode by episode number.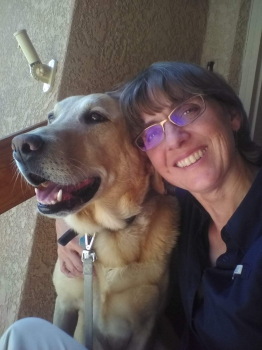 2023-11-23
Episode #246 - Featuring Lisa Hatfield
Lisa Hatfield is the author of the Ready to Go? series, fictionalized accounts of natural disasters. Lisa strives to be a blessing to other people and help them get themselves ready for disasters. Lisa strives to be a blessing to other people and help them get themselves ready for disasters. Lisa discusses her latest release, To Melt A Snowdrift. In addition to preparedness for inclement winter weather, Lisa talks of "drifts" that can occur in relationships.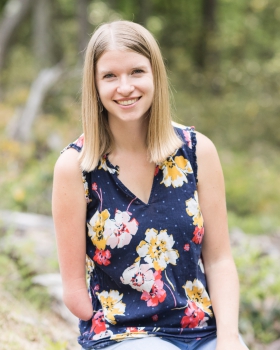 2023-11-09
Episode #245 - Featuring Becca Wierwille
Becca Wierwille is a middle grade author who writes stories to show kids they are wonderfully created for the unique adventures in their lives. Born with what some might consider a disability, she aims to help others find beauty in what makes them extraordinary. Becca is the author of Road Trip Rescue, a heartwarming adventure for kids ages 8-12 with a missing dog, a determined girl, a pink-haired aunt, and themes of faith and friendship.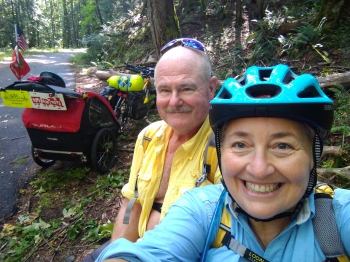 2023-10-26
Episode #244 - Featuring Teri M. Brown
Teri and her husband raised money for Toys for Tots while fulfilling the dream of a cross country tandem bike ride. In addition to raising money, the adventure brought healing to Teri and a determination to succeed at anything she set out to . Teri is the author of two novels, Sunflowers Beneath the Snow and An Enemy Like Me. Join us as Teri shares about the adventurous ride, the mission of Toys for Tots, gives us a glimpse into her books and her writing life, and offers advice for all of us.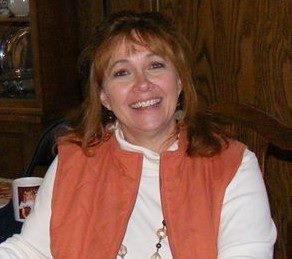 2023-10-12
Episode #243 - Featuring Janet Fichter
Janet Fichter writes to inspire readers to gain a broader, more spiritual perspective of life's events. She is the author of middle grade novels Princess Tiara and the Crown of Virtues and Princess Tiara and the Battle for Fruitful. She also authored The Ministry of the Unveiled Face. Join us as Janet talks about her novels and the message she strives to share with children and adults.
2023-09-23
Episode #242 - Featuring Debra E. Stout
Do you believe in miracles? Have you received a miracle? Are you in need of a miracle? Debra Stout believes in miracles and loves to share her reasons why. She is a servant leader, speaker, radio guest, street Minister and entrepreneur. She has authored Continued Miracles - Inspiring Testimonies of God at Work in the Lives of Everyday People and Jesus Came for You Journal. Join us as Debra shares why she believe in miracles, her testimony of miracles witnessed, and ways to seek a miracle.
2023-09-14
Episode #241 - Featuring Bryan Canter
Bryan E. Canter is an author, independent publishing consultant, and retired Army officer. He launched Telikos Publishing to help Christian authors publish to non-Christian audiences and has published his own works under that imprint. As a book and audiobook publishing consultant for My Word Publishing, he helps authors navigate the complex world of independent publishing. Join us as Bryan talks about his works and ways Christian authors can reach non-Christian audiences.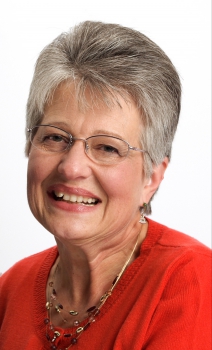 2023-08-24
Episode #240 - Featuring Joan Patterson
Joan is a career educator, author, and speaker whose life dramatically changed when she was diagnosed with a debilitating illness. Confined to a wheelchair, she engaged the assistance of a service dog named Faith, never imagining the strong bond that would develop between the two. Joan is the author of A Matter of Faith: Surviving Life's Crises with Four Wheels, Four Paws, and a Loving God. Join us as we discuss the role of a service animal, the changes Faith brought to her life, and more.
2023-08-10
Episode #239 - Featuring Alicia Whittle
Alicia's background as an administrative assistant required business writing. Residing in several different locations due to her husband's Air Force career along with their RV travels after retirement afforded Alicia inspiration for character development and ignited her interest in writing fiction. Her debut novel, Dead Ringer Cowboy, released last year. Join us as we discuss writing, cowboys, faith, and second chance relationships.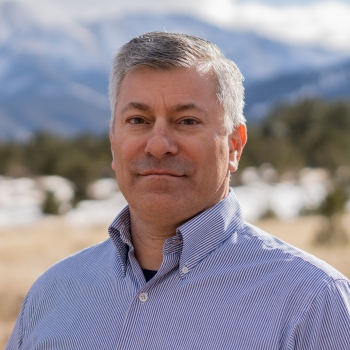 2023-07-27
Episode #238 - Featuring John DiGirolamo
John has written several books and booklets that deal with the issue of sexual exploitation of children, from predator grooming techniques to human trafficking. Join us as John talks about interventions parents can use to protect their children, how today's culture contributes to the proliferation of this behavior, examples of real life scenarios, and what parenting skills are essential to deter exploitation of our young people. Anyone who cares for a child needs to know this information!
2023-07-13
Episode #237 - Featuring Catherine Ulrich Brakefield
Catherine is the award-winning author of The historical romance Destiny series. which includes Swept into Destiny, Destiny's Whirlwind, Destiny of Heart, and Waltz with Destiny. Her newest novel, Love's Final Sunrise, takes us into the perhaps not too distant future. Join us as we discuss the Amish lifestyle portrayed by some of her main characters in the novel and what we need to do to prepare ourselves and others for the end times.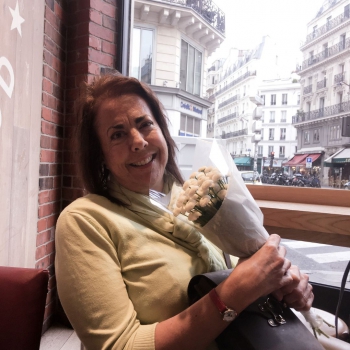 2023-06-29
Episode #236 - Featuring Kerry Sue Teravskis
Kerry Sue is a wife, mom and devotional writer. Whether it's singing in the church choir, teaching children or leading and lecturing at a women's Bible study, Kerry Sue loves to demonstrate her love for Jesus by giving to Him in service. Kerry Sue shares the daunting afflictions she has faced, how they led her into writing, and how her faith helps her overcome suffering.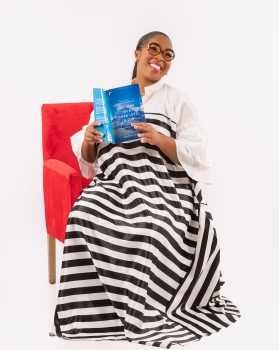 2023-06-15
Episode #235 - Featuring Vicki Otaruyina
Vicki is dedicated to empowering women and youth and helping people build their brands. Through her books, teachings, and training sessions, all backed by scripture, she encourages people to move from darkness to light as they strive to pursue new ideas and passions.Vicki explains her role as an elevation coach, the obstacles that prevent people from moving forward, and tools she uses to help people reach the full potential of the purpose God planned for them.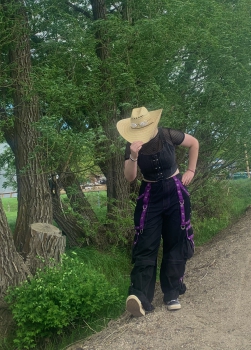 2023-06-08
Episode #234 - Featuring Grace Driver
Grace is an AmeriCorps member serving in the NCCC (n-triple-c) program in the southwest region. Last year, she graduated from an arts high school in North Carolina, where she mainly studied painting and orchestral violin. Grace is excited to be on a journey of discovering who she is through spirituality and service. Join us as she shares the skills and life lessons she has learned while serving with AmeriCorps, her love of music, and her plans for the future.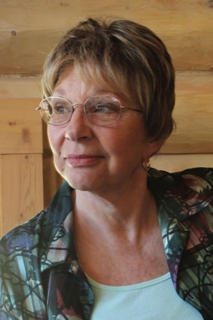 2023-06-01
Episode #233 - Featuring Betty Slade
Betty is an author, columnist, and artist. For decades, Betty has painted for interior decorators, owned a signature gallery, displayed artwork in several elite galleries, and much more. She has written hundreds of articles for her column, The Artist's Lane in the Pagosa Springs SUN newspaper. Recently, Betty released Taming Wild Hearts, a western drama, mystery, romance novel. Join us as Betty shares how creatives can manifest the glory of God through their creative abilities.
2023-05-25
Episode #232 - Featuring Dr. Jessica B. Turner
Jessica is a small-town veterinarian who traded in her stethoscope to become an online wellness/life coach, speaker, and writer. Jessica's career change brought the discovery of who Jesus Christ really is and how He was the missing piece for her to move forward in past trauma that suppressed for decades. Join us as Jessica shares her love of Jesus and openly discusses her journey of healing from miscarriage, suicide loss, and anxiety/depression.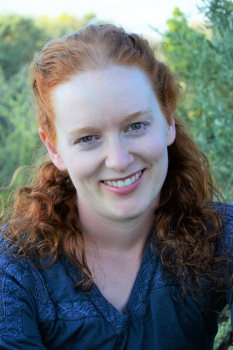 2023-05-18
Episode #231 - Featuring Alisha Plummer
Alisha is a 30s something single woman who is passionate about glorifying God and serving others. She is an emergency department physician assistant by day and an author by night. She is the author of Confessions of a Christian Spinster, which explores the struggles and yes – the giftedness – of the single woman. Join us as Alisha discusses the struggle and the satisfaction in serving God as a single woman.
2023-05-11
Episode #230 - Featuring Tracy Taris
Tracy is president and owner of Healing The Mind & Spirit, Inc. where she leads a team of counselors in the Santa Clarita Valley, outside of Los Angeles. Tracy is the author of the book, "Many Voices, ONE TRUTH", where she explores the voices that infiltrate and dominate our daily lives with emphasis on the one voice we should always listen to. Join us as Tracy discusses ways to fight against negative thoughts and develop a sense of peace.
2023-04-27
Episode #229 - Featuring Lainey La Shay
Lainey La Shay is a writer who shines light on the deep issues of life and relationships. She boldly shares her own experiences to bring hope to others and bring awareness to issues that are difficult to discuss, such as domestic violence. Lainey authored the devotional More Than a Survivor. Join us as Lainey talks about her experience with an intensely life-threatening situation, how God sustained her, and what we can do to maintain physical, emotional, and spiritual health during dark times.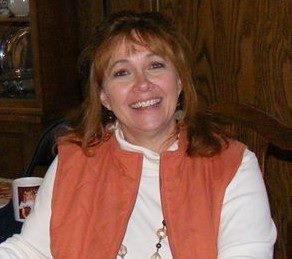 2023-04-20
Episode #228 - Featuring Janet Fichter
Janet has served the Lord in a variety of organized ministries (Habitat for Humanity, No Limits youth group co-leader, Crown of Glory nursing home ministry and The Table ministry, a weekly worship service and meal for neighborhood low-income and homeless people. Janet is the author of The Ministry of the Unveiled Face, a book designed for both personal and small group study. Enjoy this #ThrowbackThursday episode from 2021.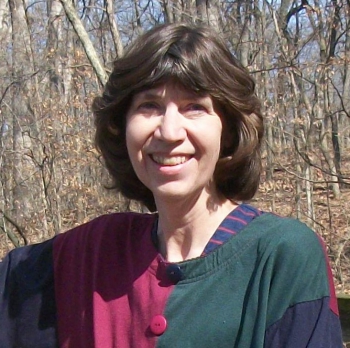 2023-04-13
Episode #227 - Featuring Cynthia Roemer
Cynthia Roemer is the author of the Prairie Sky series, set against the backdrop of the mid-1800's prairie of Illinois. Two books in her Wounded Hearts Civil War era series are currently in print, with a third due for release in 2024. An award-winning inspirational author, Cynthia enjoys planting seeds of hope into the hearts of readers. Join us as Cynthia talks about her writing, why she views it as a ministry, and the message she conveys in her stories.
2023-04-06
Episode #226 - Featuring Don and Betty Best
Husband and wife writer photography team Don and Betty Best served as missionaries in Brazil for several years. Don has held senior editorial positions with various publications, has established a successful career as a freelance writer, and is a multi-published author. HIs latest release is the two-part novel series, Rivers Wild. Join us as Don and Betty talk about their challenging and rewarding experiences in the rain forest of Latin America.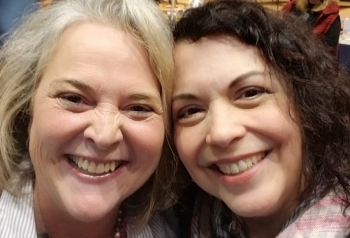 2023-03-23
Episode #225 - Featuring Dee Dee Lake Susan Baganz
Authors Dee Dee Lake and Susan Baganz have teamed up to create the Rules of Engagement series, a military romance novel series, with two books available now, Camouflage Christmas and Operation Allegiance. Dee Dee is an author and Army wife and Susan is a multi-published novelist. Join us as these two authors share about their writing journey and the message they convey to readers.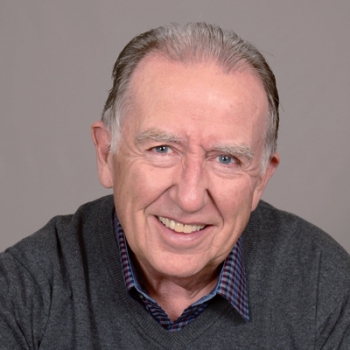 2023-03-16
Episode #224 - Featuring Patrick E. Craig
Patrick s an Amazon bestselling award-winning author. His work covers several genres, from an editorial in which he won a contest in the 1960's to YA fiction, WWII novels, and several Amish novels. Patrick left a successful music career to pursue ;novel writing. HIs first novel was published by Harvest House in 2011. Since then, he has published The Apple Creek Dreams series, co-authored The Islands series with Murray Pura and has other works to his credit.
2023-03-09
Episode #223 - Featuring Tom Donnan
Tom shared here on the show four years ago how a wake up call after a serious medical event motivated him to rely on Jesus and led him to the writing life. He has shifted his writing style from prophetic messages to novels based on true stories. Today, Tom returns to talk about his latest projects, how God has led him to them, and what he has learned.
2023-03-02
Episode #222 - Featuring DiAnn Mills
DiAnn Mills is a multi-published and multi-award winning bestselling author. Readers always find an adventure within the pages of her books. She weaves memorable characters with unpredictable plots to create action-packed, suspense-filled novels. DiAnn demonstrates her faith in her writing, loves to guide other writers on their writing journey, and has a passion for the people of Sudan.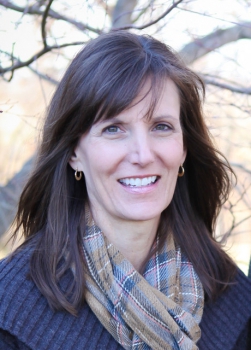 2023-02-23
Episode #221 - Featuring Lori Ann Wood
Lori Ann Wood knows what it's like to be detoured in life. By sharing her stories and experiences, she wants to equip and empower you to ask God your hard questions. More importantly, she wants to cheer you on as your faith grows in the process. Lori Ann is the author of Divine Detour: The path you'd never choose can lead to the faith you've always wanted. Walk with us as Lori shares her story of the path she didn't choose and what she learned from it.
2023-02-16
Episode #220 - Featuring Dee Dee Said
Dee Dee Said speaks against violence while advocating for healthy relationships. She is the author of It Doesn't Start with a Punch: My Journey Through an Abusive Teen Dating Relationship. Dee Dee has volunteered with youth for seven years, mentoring and engaging them to learn about healthy character traits Join us as Dee Dee talks about her own experiences with an abusive teen relationship and what our culture is teaching our teens about dating today .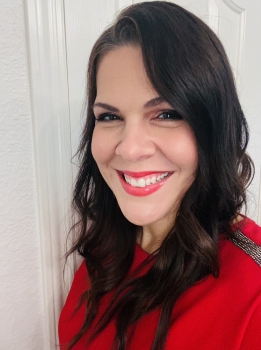 2023-02-09
Episode #219 - Featuring Elizabeth Verver
Elizabeth is the author of the memoir No More Darkness, her incredible story of how God found her at her worst and led her into the light of His glorious love that she experiences today. Join us as Elizabeth tells the story of her long journey from homelessness and hopelessness to where she is today, a wife and mother who found her way out of darkness when she learned of the amazing plans God had for her all along.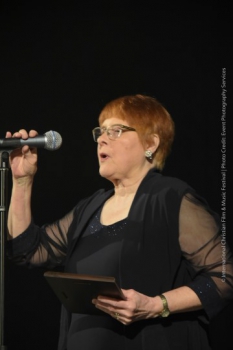 2023-02-02
Episode #218 - Featuring Vicki Dorshorn
Vicki is an ordained pastor, teacher, and author. Three weeks ago, when Vicki was on the show, we discussed cultural darkness, moral relativity, and the need for light to penetrate the darkness. We as Christians know that Jesus is the one true light. This episode focuses on the second book in Vicki's Victory series, titled Victory Through Voice: How to Speak Truth When the Culture Demands Silence.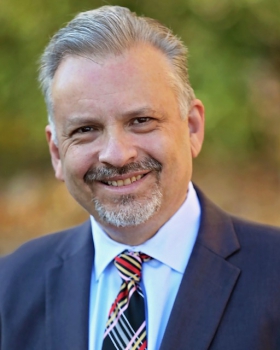 2023-01-26
Episode #217 - Featuring Jason William Karpf
Jason is an, author, speaker, college teacher and marketing/fundraising professional. He brings a Christian perspective to marketing and communication through his blogging and nonfiction writings. He puts Jesus first in his science fiction novels. Join us for a fascinating discussion about Christianity and science fiction as Jason shares the messages he conveys in his dystopian hard science fiction novel, The Deliverer. Star Trek, Star Wars, or Twilight Zone fan? You will love this episode!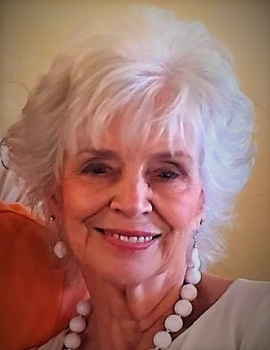 2023-01-19
Episode #216 - Featuring Candy Thompson
Candy writes and speaks boldly on abortion and feminism from a Christian perspective based on her own life experience. In her memoir, Liberated by Love, Candy shares her testimony of healing from an incurable disease and the lasting effects of abortion, as well as deliverance out of the lies of feminism. Candy's message of God's love and grace comes out of a repentant heart of thankfulness while speaking the truth in love.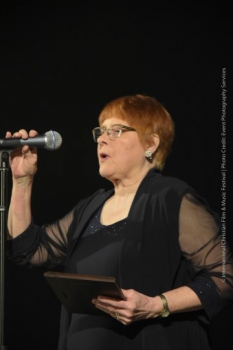 2023-01-12
Episode #215 - Featuring Victoria Dorshorn
Victoria is an ordained pastor who speaks and teaches at local churches and writes Bible studies. She writes a blog and maintains a website, VictorythroughLight.com. Her hope is to share the truth that no matter what foe or trial we face, we can be transformed from victim to victor through faith in Jesus Christ. Victoria has published two Christian non-fiction books: Victory through Light and Victory through Voice.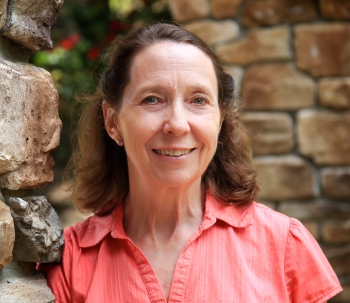 2023-01-05
Episode #214 - Featuring Katherine Pasour
Katherine Pasour is an author, teacher, farmer, and speaker with a passion for service, faith, wellness, and the lessons nature teaches. Psalm 139 reminds us that we are God's special creation, "fearfully and wonderfully made", thus Katherine believes we should nurture all aspects of wellness in service to our Lord. She recently published a 9-week devotional, Honoring God with My Body: Journey to Wellness and a Healthy Lifestyle.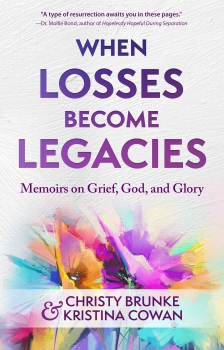 2022-11-29
Episode #213 - Featuring Christy Brunke & Kristina Cowan
Christy Brunke is an award-winning author, a mom, a pastor's wife, and former missionary. The Lord has led her on adventures here and abroad. She has written hundreds of short nonfiction pieces and has co-authored When Losses Become Legacies with Kristina Cowan. Kristina's aspiration was to be an astronaut, that is until the space shuttle Challenger perished. So, she pursued her other love, which is writing. She's covered everything from education to women's issues to 9/11.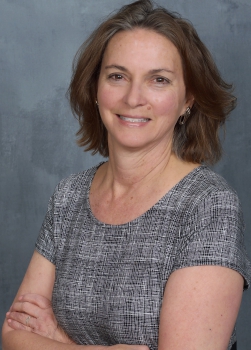 2022-11-08
Episode #212 - Featuring Becky Van Vleet
Becky Von Vleet is the award-winning author of three children's books to date in the Traveling series, with a fourth book due to be released in 2023. Her website reflects her passion for the creation and preservation of memories. Becky's latest release, which strays far from the children's book genre, is a true story WWII novel titled Unintended Hero.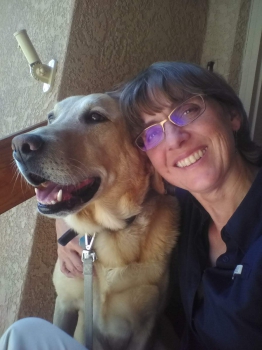 2022-10-25
Episode #211 - Featuring Lisa Hatfield
Lisa Hatfield is the author of To Starve an Ember, a novel adventure story about a wildfire with a deeper meaning. Lisa shares emergency preparedness ideas so people will be ready for natural and family disasters and be able to help themselves and others in the middle of chaos. Lisa has witnessed four wildfires very close to her home and does wildfire property evaluations and teaches Community Emergency Response Training (CERT).
2022-10-18
Episode #210 - Featuring Laura Shaffer Eric Sprinkle
Co-authors Laura Shaffer and Eric Sprinkle are prayer book co-authors. Their latest 40-day prayer guide, Praying for Your Grandchild, will be available soon. Laura and Eric have traveled an amazing journey together through Laura's challenging battle with kidney disease. Join us as they explain how their prayer books can enrich your spiritual life and the lives of your friends and family and what God has done for them as they reach out in faith.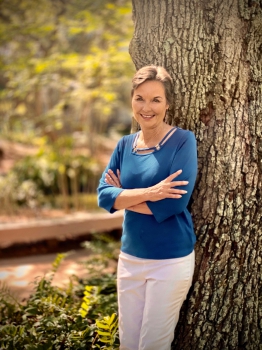 2022-10-04
Episode #209 - Featuring Ginny Dent Brant
Ginny has battled cancer, ministered around the world, and served on the front lines of American culture as a counselor, educator, wellness advocate, and adjunct professor. Her recent book, Unleash Your God-given Healing: Eight Steps to Prevent and Survive Cancer was written with commentary from an oncologist and medical researcher. Listen to Ginny share what she learned about the natural healing power God has given our bodies as we recognize Breast Cancer Awareness Month.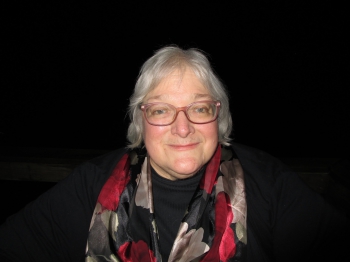 2022-09-27
Episode #208 - Featuring Esther Bandy
Author Esther Bandy has worked as a nurse, a missionary, a director with Child Evangelism Fellowship, and as a Spanish teacher at a Christian school. Her debut middle-grade novel, Under the Tangerine Tree, was published in 2022. Esther has been disabled since 1995 with porphyria, a rare and debilitating illness, but that hasn't stopped her from sharing her love of the Lord and her burden to reach children with the gospel.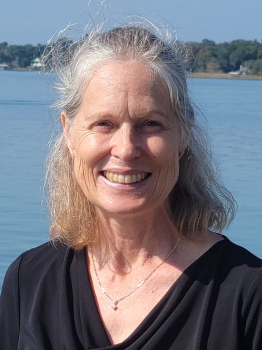 2022-09-13
Episode #207 - Featuring Tracy Smoak
Tracy loves to write devotionals, Bible studies, and nonfiction. She also enjoys photographing beautiful nature scenes. Her first full-color devotional, Living Water to Refresh Your Soul, with 30 original photographs of tranquil water scenes, released in August of this year. Her Bible study titled Refuge of Grace: Finding Your Safe Place and her debut novel will release in 2023.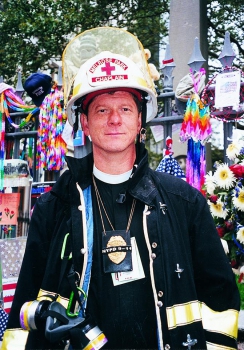 2022-09-06
Episode #206 - Featuring Look Back Tribute to 9/11 Chaplain Bob Ossler
STEP INTO THE LIGHT airs a look back episode from 2017 in remembrance of 9/11 with guest Chaplain Bob Ossler. Bob served at Ground Zero after the 9/11 attacks in 2001. Bob talks about his experiences on site at Ground Zero after the terrorist attacks on the World Trade Center in 2001, He shares about his book, Triumph Over Terror and how it ministers to those directly affected by that horrific event and continues to bring solace to anyone suffering loss and grief today.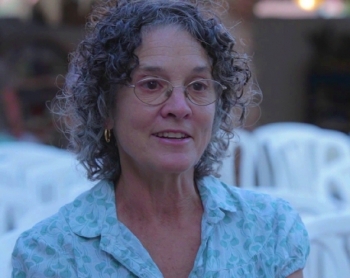 2022-08-30
Episode #205 - Featuring Judith Galblum Pex
Judy is the author of three memoirs and her recently released debut novel, To Belong. Her books are set in Israel, where she leads a Christian ministry. Judith has an amazing story to share of how she found Jesus and how He led her out of darkness.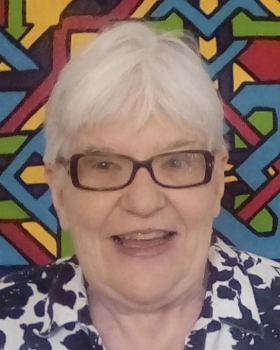 2022-08-23
Episode #204 - Featuring Rhoda Preston
Rhoda s a retired United Methodist pastor and author. Her first work appeared in Highlights for Children when she was eight years old. Rhoda has earned degrees in several subjects and pursued many endeavors in the fields of music, education, ministry, and writing. She has published a variety of works, including Sunday school curriculum, Bible studies, short stories and books. Her most recent book is titled Thirsty: Reflections on Thirst as a Means of Grace.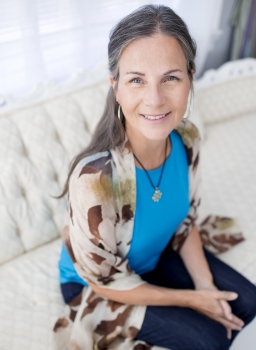 2022-08-16
Episode #203 - Featuring Robin Melvin
Robin Melvin is an award-winning author who walks alongside women to help them transform unhealthy mindsets and become who God created them to be by sharing biblical truth. In her book, Uncover Your Divine Design: Who did God create you to be? Robin shares how life with a father who struggled with depression, PTSD, and alcoholism formed toxic thought patterns that defined her for decades. This story of hope and healing leads us see we are designed and defined by a Good Father.
2022-08-09
Episode #202 - Featuring Tez Brooks
Tez was a former law enforcement officer and police chaplain while raising two kids alone. He is now a full-time missionary and award-winning author, filmmaker, and international speaker, who coaches aspiring writers. His work has appeared in numerous Christian magazines. HIs latest book Debriefing: Meditations of Hope for Those Who Protect and Serve recently released. Join us as Tez shares about his experiences and the various means he uses to spread the Gospel throughout the world.
2022-08-02
Episode #201 - Featuring Allie Slocum
Allie Slocum is a teacher and author of children's books. Her passion to introduce children to strong character values is what drives her to write the Character Club series and Character Club Lil Sibs Series. She has over 15 years of teaching experience including public and private schools. Allie talks about her experiences in education, her writing ventures, and her Character Club series.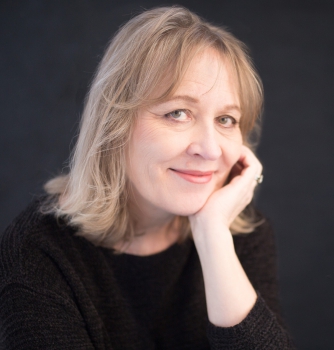 2022-06-28
Episode #200 - Featuring Liisa Eyerly
Liisa is the author of Obedient Unto Death, a historical mystery novel. The first book in an upcoming series features reluctant sleuth Sabina, who discovers her God-given talent for solving murders. Liisa's stories unite her love of mystery novels with a thirst for studying the Bible, Christian philosophy, history, and ancient cultures. Liisa discusses her book, the messages it conveys, and how struggles of the early church compare to those Christians face today.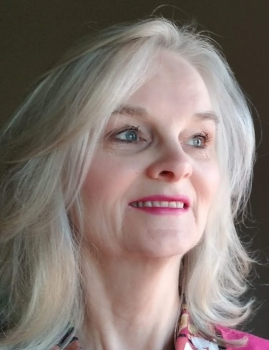 2022-06-21
Episode #199 - Featuring Judy McEachran
Judy is an ordained minister and gifted musician who writes and speaks to encourage a deepening connection with God through the Scriptures. She loves to worship the Author of life and love. Judy's natural musical giftings invite the worshipper into the presence of the Lord through original songs of worship from the heart, piano solos, arrangements of classic hymns, and videos that inspire. Original music arrangement by Judy McEachran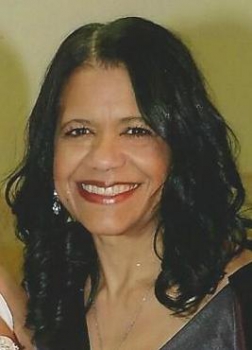 2022-06-07
Episode #198 - Featuring Dr. Adrianne Ford
Adrianne Ford has an extensive educational and experience background that defies confinement to any singular category. She is a multi-faceted servant who fulfills her life purpose in a variety of roles. Adrianne has a natural passion to minister to and mentor women and young adults. or single parents. Adrianne discusses abortion and other topics, and shares a strong message that we are all worthy of redemption in the eyes of our loving and compassionate God.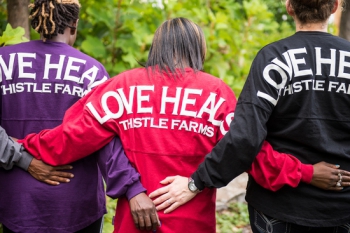 2022-05-31
Episode #197 - Featuring Tuesday Treasure Dorris Walker Thistle Farms
In this Tuesday Treasure lookback episode from 2016, Dorris shares the mission and amazing work Thistle Farms in Nashville accomplishes in bringing healing and hope to abused, trafficked, and addicted women. She tells her own story, explains the essence of the program and describes the many gift items crafted by these ladies whose lives have been restored through the power of love.
2022-05-24
Episode #196 - Featuring Jeff Rhoades
Dr. Jeff Rhoades currently serves as a pastor in Topeka, Kansas. He is the author of The Bible, Dimensions, and the Spiritual Realm, which addresses the question, among others, are heaven angels, and God closer than we think? Join us as Jeff discusses points in his book such as dimensionality, where heaven and hell are located, time in heaven vs here on earth, and ways to interact with the spiritual in a God-honoring manner.
2022-05-17
Episode #195 - Featuring Gail Kittleson Lynn Dean
Gail and Lynn are two authors who have collaborated with three others to put together a collection of stories of varying lengths that span different historical time periods set in the Texas Hill Country in the Christmas season. Gail and Lynn share how they came together as writers, the seeds that led to the creation of this unique anthology, and the message of hope they learned from others who have weathered hardscrabble times and survived.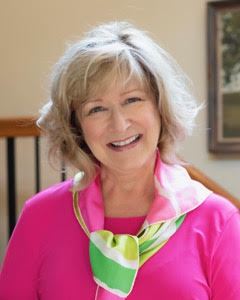 2022-05-10
Episode #194 - Featuring Chris Posti
Chris Posti is an entrepreneur turned author. After 30 yrs as a job search expert, executive coach, human resources consultant, newspaper columnist, and public speaker, she is living her dream of writing women's fiction. Chris shares her extensive knowledge about job searching, job interviewing techniques, job markets, and how she switched gears into the life of a women's fiction author and what she has learned as a writer.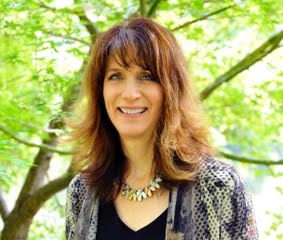 2022-05-03
Episode #193 - Featuring Jennifer Sienes
A series of difficult life events motivated Jennifer to actively pursue her lifelong dream of being an author. She is a multi-published, award winning author of inspirational women's fiction and is a contributor to Chicken Soup for the Soul. She has published the three book Apple Hill series, which includes several novellas, and recently released Night Songs, the first book in her Bedford County series. Jennifer shares her love of Jesus, romance, and writing.
2022-04-19
Episode #192 - Featuring John Noffsker
John is a Vietnam veteran, retired airline employee, rancher, pastor, and current county commissioner in Colorado. He currently ranches in the San Luis Valley of Colorado and serves as a fill in pastor out of the Pueblo Presbytery. Join us as John talks about aviation, ranching, his call to ministry, shares a deeply personal experience that challenged his faith, and gives us insight into changes in the church today.
2022-04-12
Episode #191 - Featuring George Mains
George has had an interest in Bible prophecy for the last thirty years. His most recent book, Vanished When Millions Go Missing addresses how world events point to the rapture and coming apocalypse. He has written numerous gospel tracts and Bible studies. George shares what his studies have revealed about such subjects as climate change, the nation of Israel, artificial intelligence, UFO sightings and more.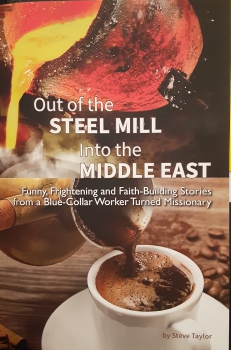 2022-04-05
Episode #190 - Featuring TUESDAY TREASURE STEVE TAYLOR
In this episode from January 2020, guest author Steve Taylor shares his fascinating story of how God transformed him from Pennsylvania steel worker to middle east missionary. Steve overcame his fears, strengthened his faith, and encountered success and failure through this ministry. He opens his heart about how God touched his life in amazing ways before, during, and after his missionary service.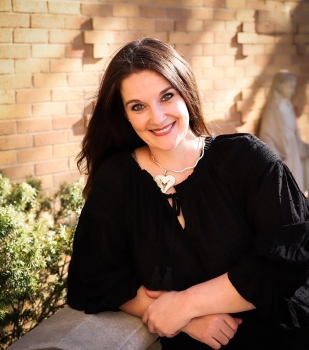 2022-03-29
Episode #189 - Featuring Kendra Albert
Kendra is an X-ray technician and wordsmith. Her first book, But I Say…The Father's Heart for a Hurting World, released in 2021. In it, she shares messages in poetry and prose so desperately needed to be heard by our hurting world. Join us as Kendra tells us about her writing journey, her Little Free Library, and shares the message God has for a hurting world.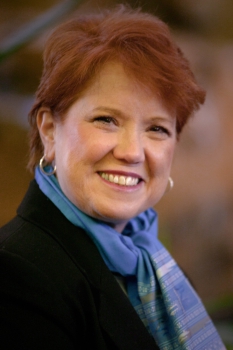 2022-03-15
Episode #188 - Featuring Debbie Hardy
Author and speaker Debbie Hardy is known as the Queen of Resilience because so many unpleasant things have happened to her in her life that she has lost count. Yet, to look at her radiant smile, you would never know the depth of her suffering. A friend, mentor, and encourager, Debbie is the most fabulous person because she chooses to be fabulous.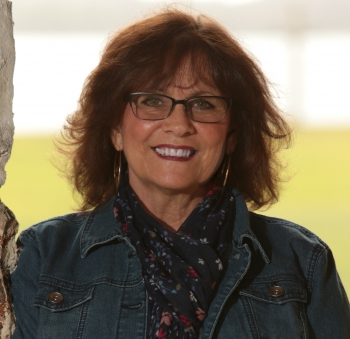 2022-03-08
Episode #187 - Featuring Penny Cooke
Penny is a Certified Biblical Life Coach and author. Penny's book, Pursuing Prayer – Being Effective in a Busy World, released by New Hope Publishers in November 2019 won First place in the 2020 Selah awards Bible Study category. Her passion is for people to be in the Word and prayer and to be empowered by His Spirit for this battle we call life.
2022-03-01
Episode #186 - Featuring Molly Huffman
Molly Huffman is a teacher, encourager, and author of The Moon Is Round: A True Story of Extraordinary Loss, Grief, and the Fight for Faith.  In her book, Molly shares how Christ's love brought her through a time of intense darkness to the light of a joyous, fulfilling life.  Her unique experiences with grief and loss have shaped her love of Christ and His words and have birthed a desire in her to provide comfort and hope through Scripture and story.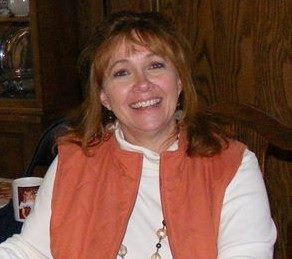 2022-02-22
Episode #185 - Featuring Janet Fichter
Janet has served the Lord in a variety of organized ministries (Habitat for Humanity, No Limits youth group co-leader, Crown of Glory nursing home ministry and The Table ministry, a weekly worship service and meal for neighborhood low-income and homeless people. Janet is the author of The Ministry of the Unveiled Face (published by Ambassador International and released in February of 2022,.a book designed for both personal and small group study.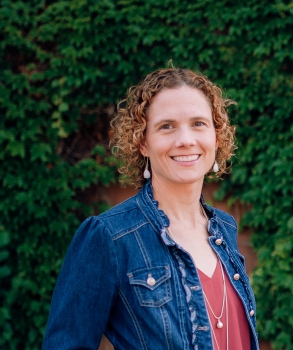 2022-02-15
Episode #184 - Featuring Jennifer Slattery
Jennifer is the author of over a dozen novels, countless articles, and numerous devotions and the founder of Wholly Loved Ministries. Her passion is to help women experience Christ's freedom in all areas of their lives. Jennifer is a speaker who cohosts the Faith Over Fear podcast and also the Your Daily Bible Verse podcast. She has addressed women's groups, Bible studies, and writers across the nation.
2022-02-08
Episode #183 - Featuring Craig Hastings
Craig released his first novel, an inspirational fiction romance titled Moose Ridge: Ending to Beginning in August of 2021. He spent 20 years in the U.S. Air Force, followed by another 15 as a DoD contractor, which allowed him to live in several places overseas and in the states. Craig shares a gut-wrenching story of tragedy experienced during his early military years, how he found strength in God, and what launched his writing career.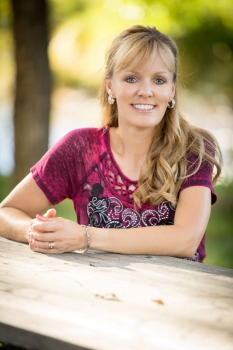 2022-02-01
Episode #182 - Featuring Penny Zeller
Penny Zeller is a multi-published author of inspirational books. She began her adult writing career penning articles for national and regional publications on a wide variety of topics. Her latest novel, Love Under Construction, released in November of 2021. Her next novel, Love in Disguise, will release this month (February 2022). Penny is also a homeschool mom and a fitness instructor.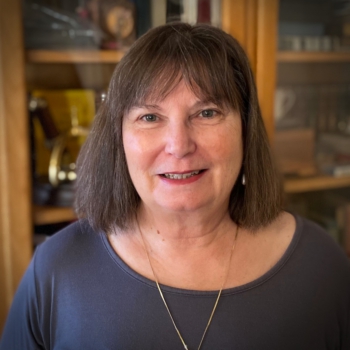 2022-01-25
Episode #181 - Featuring Jerolyn Lockhart
Jerolyn Lockhart has authored a volume of poetry titled Egrets Rise, originally published in 2006 and rereleased in 2019. She has contributed to local anthologies and written and performed works for radio and special occasions. She has given workshops or her writers' groups and regularly contributed to the Six Rural Writers blog and newsletter. She shares about her writing and how God led her on a path to recovery after a stroke.
2022-01-18
Episode #180 - Featuring Derek Hutchison
A detour in Derek's life precipitated by three brain surgeries led him down an unexpected path away from the pastorate and into a school custodial position. He learned many unanticipated lessons from this experience. Founder of the WhatIF project, he encourages teachers and students in their daily academic and personal lives as a motivational speaker. Join us as Derek shares the twists and turns that led him to just where God needs him most and how you can find your purpose in God's plan.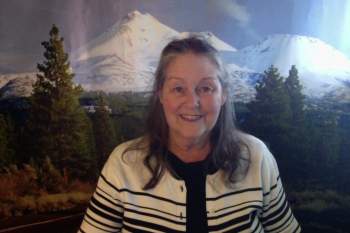 2022-01-11
Episode #179 - Featuring Laura Shaffer
Author and Precept trained Bible study leader Laura Shaffer shares her life passion to write poems, songs and prayers to encourage and enrich the lives of others. Laura, along with co-author Eric Sprinkle, has recently published two books, Praying for Someone's Salvation and Praying a Blessing for Someone. Both books equip readers to pray more intentionally and consistently to empower their prayer life and deepen their relationship with God.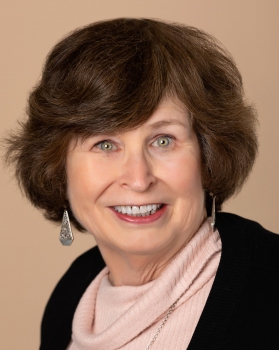 2022-01-04
Episode #178 - Featuring Bonnie Doran
Bonnie Doran is an author and cancer survivor. She has two science fiction novels to her credit. Her recent release is Terror on Targus Three, an adventure that explores the self-perceived inadequacies of a linguist hired to establish communication with an alien race. Her devotional book, Cancer Warriors: 52 Devotions for Cancer Patients and Those Who Love Them, is based on her experiences battling melanoma. Bonnie shares her love of science fiction and the struggles of her cancer battle.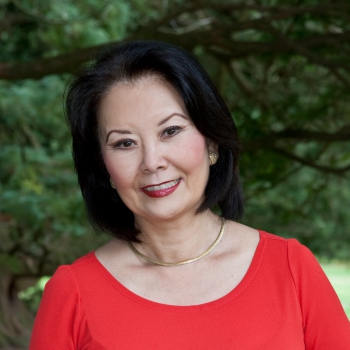 2021-12-28
Episode #177 - Featuring TUESDAY TREASURE Dr. Aleta You
Dr. Aleta You is an author and retired higher education administrator who has studied, researched, and taught the Bible for most of her adult life. She is the author of Biblical Solutions for Daily Living. Aleta searched for a broader knowledge of God through Biblical study and found His Word to be a source of healing through a dark period in her life. Join us as Aleta shares insight into ways we can enrich the New Year with a deeper knowledge and understanding of our Lord and Savior.
2021-12-21
Episode #176 - Featuring Antony Kolenc
Tony is a law professor, podcaster, speaker, and author of award-winning fiction and non-fiction. He is the author of The Harwood Mysteries, an award-winning medieval historical fiction series for youth He hosts an ecumenical radio show and podcast titled The Shepherd's Pie that focuses on youth issues. Tony also writes short stories for and contributes a regular legal column to Practical Homeschooling Magazine.
2021-12-14
Episode #175 - Featuring Leslie McKee
Leslie McKee is an editor, author, and reviewer, but editing, writing, and reviewing are not merely jobs—they are her passions. She has been a chronic pain warrior for more than twenty years. Her devotional journal (HOPE Amid The Pain: Hanging On to Positive Expectations When Battling Chronic Illness and Pain) released in 2021.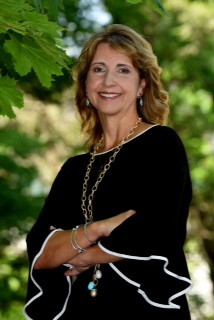 2021-12-07
Episode #174 - Featuring Mary K. Savarese
Mary K. Savarese is an award-winning author & speaker.she is known for her quirky book titles as demonstrated by her debut novel, Tigers Love Bubble Baths & Obsession Perfume (who knew!) This book is a contemporary spiritual mystery that transcends three genres … mystery, spirituality, and romance, and won eight national book awards. The first book in her YA fantasy adventure trilogy, The Girl in the Toile Wallpaper, was published in September.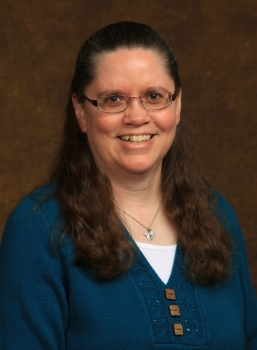 2021-11-30
Episode #173 - Featuring TUESDAY TREASURE Jodie Wolfe
Author Jodie Wolfe creates novels where hope and quirky meet. In this look back episode, Jodie talks about her writing journey and her novel To Claim Her Heart, which draws on historical fact surrounding the Cherokee Strip Land Run of 1893. Jodie addresses the topic of bitterness, a feeling her main character has embraced, causing her to shut out the world. Join us as she shares her love of writing, her desire to spread the gospel message, and her fascination for historical fact.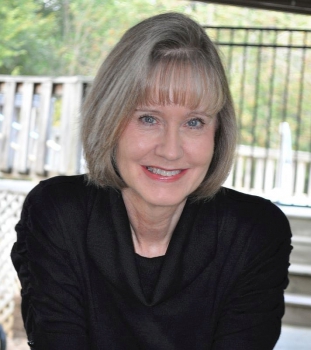 2021-11-02
Episode #172 - Featuring Tracy Crump
Tracy is an author, editor, speaker, and former ICU nurse. She spreads hope for health and healing through the many articles and devotionals she has published in multiple magazines with thirty stories published in Chicken Soup for the Soul books. Her new thirty-day devotional, Health, Healing, and Wholeness: Devotions of Hope in the Midst of Illness is an inspirational collection that feeds the soul. Join us as Tracy shares how her years as a nurse and caregiver deepened her faith.
2021-10-26
Episode #171 - Featuring TUESDAY TREASURE Terry Brennan
Terry has successfully practiced three distinct and distinguished careers throughout his life. He is a Pulitzer-Prize winning journalist and has accumulated a broad range of experience in both the profit and non-profit business sectors. He is the author of two bestselling three-book novel series, The Jerusalem Prophecies and Empire of Armageddon series. Join us for this Tuesday Treasure look back to 2015 as Terry shares experiences he encountered throughout his three successful careers.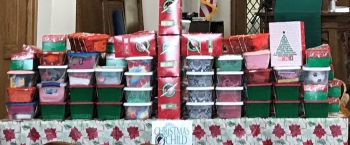 2021-10-19
Episode #170 - Featuring Kay Hemphill Linda and Richard Estep
Operation Christmas Child, a program of Samaritan's Purse, enlists the aid of thousands of volunteers to bring the gospel to children throughout the world. Patti welcomes three guests who are deeply involved with the project and share basic information about the program, it's far reaching impact to needy children in over a hundred countries, their personal experiences, and how you can get involved.
2021-10-12
Episode #169 - Featuring Reverend Robert Leivers
Reverend Robert Leivers has served in various ministerial capacities in Illinois, Arizona, and Colorado. He was an active Air Force Chaplain from 2004 – 2012 and was President and CEO of the Samaritan Institute from 2012 – 2015. Reverend Leivers currently serves as the Executive Presbyter for the Pueblo Presbytery in Southeastern Colorado. Robert shares his ministry experiences and what he believes the future holds for the church.
2021-10-05
Episode #168 - Featuring Eric Sprinkle
Eric Sprinkle is a former Whitewater Guide and Swift-water Rescue Instructor for the U.S. military, Today, he is an author and speaker who travels the country talking about the benefits of risk, managing fear, and living a slightly more dangerous lifestyle.. Eric knows about extraordinary adventure after summiting active volcanoes in New Zealand and navigating man-made canyons in Japan, among other challenges. He is the author of Adventure Devos and Praying for Someone's Salvation.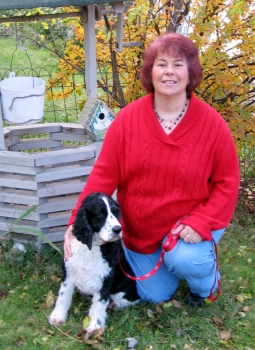 2021-09-28
Episode #167 - Featuring Gayle Irwin
As we approach October and Adopt a Shelter Pet Month, this Tuesday Treasure look back episode from 2015 features author and speaker Gayle M. Irwin. Gayle shares her passion for companion animals and explores the special pet-human bond God has created. She talks about her own experiences with pets and what she has learned, especially from her blind dog, Sage. Gayle informs listeners of ways they can assist with pet rescue and Adopt-A-Shelter-Pet Month.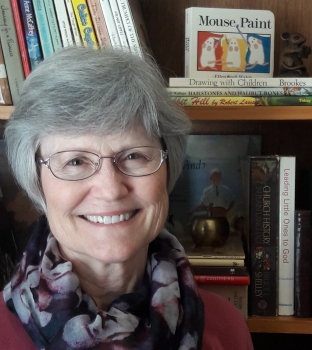 2021-09-21
Episode #166 - Featuring Kathy O'Neill
Kathy O'Neill is a teacher, writer, and speaker, who enjoys engaging children's and adult's hearts and hands to discover God and their own creativity through art, history, and nature. Kathy has taught all ages in Christian schools, as well as church and homeschooling groups. She has written for The Quiet Hour, Light from the Word, Mature Living, Refresh Bible Study Magazine, Highlights and Appleseeds. She's also written for online blogs such as In the Quiver, and DevoKids.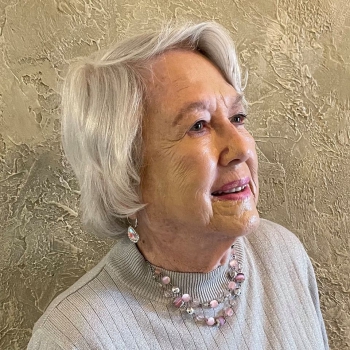 2021-09-14
Episode #165 - Featuring Louise L. Looney
Soon to be a nonagenarian Louise has lived through a multitude of life experiences that have taught her the power of God's love and faithfulness. She commenced her writing career at the age of 79, has six books to her credit, and is still writing. She is an award-winning author and sought-after speaker. Louise shares stories from her latest book, Deep Roots: Surviving Droughts and Storms, and how those events affected her life and the lives of those around her.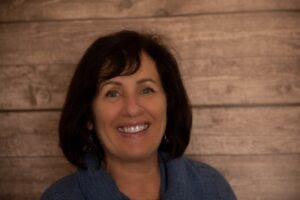 2021-09-07
Episode #164 - Featuring eMarie
Author eMarie narrates a short story she has written in honor of 9/11 titled The Penthouse. We encourage you to listen carefully and remember those who lost their lives and those who suffered so much in the aftermath of September 11, 2001. eMarie also shares her writing journey and a recent difficult experience of loss.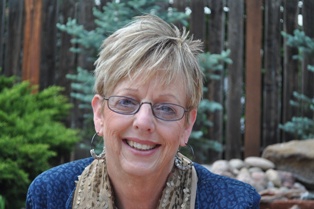 2021-08-31
Episode #163 - Featuring Janyne McConnaughey
This month's Tuesday Treasure guest is nationally known trauma-informed author and advocate Janyne McConnaughey. This 2018 episode takes us back to the first part of the story Janyne shared last week of her healing from childhood trauma at the age of sixty-one when she sought counseling.
2021-08-24
Episode #162 - Featuring Janyne McConnaughey
Janyne McConnaughey is a nationally known trauma-informed author and advocate. She lived with the effects of childhood sexual abuse from the time she was three years old until she entered therapy and began her healing journey at the age of sixty-one. Janyne believes healing is possible for all survivors and has authored three books describing the effects of childhood trauma and the paths to healing. She draws on a forty year career in education to help others apply trauma-informed practices.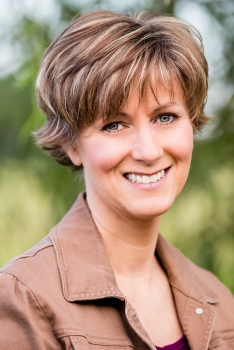 2021-08-17
Episode #161 - Featuring Karen Sargent
KAREN SARGENT is an author and recently retired high school and college English teacher. She is a frequent contributor to Guideposts publications and Chicken Soup for the Soul books. Karen shares the deeply personal story of she and her husband's journey through her husband's leukemia diagnosis. Karen explains in great detail how God manifested His presence in amazing ways during this long and arduous battle.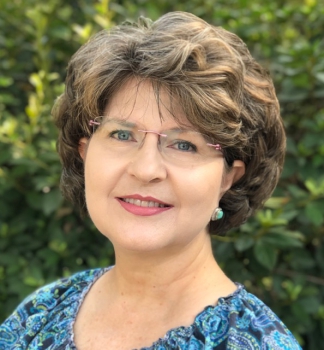 2021-08-10
Episode #160 - Featuring LeighAnne Clifton
LeighAnne is a former chemical engineer turned author. Her first book, The Little Vessel is a modern-day parable that reminds us God has a unique purpose for our lives. Her most recent book, All Your Heart, tackles some tough issues. LeighAnne shares her writing journey, her personal story of heartache and the victory she and her husband found in the Lord, why she takes a strong stand for right to life at any age, and her love for her unusual favorite hobby.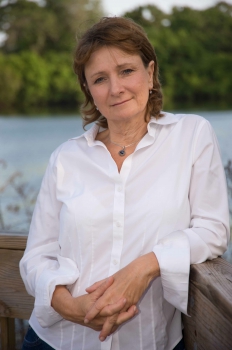 2021-08-03
Episode #159 - Featuring Pauline Hylton
Pauline Hylton is a freelance writer and failed farmer She and husband Tom inherited 66-acres and attempted organic farming. The good news is—they are still married and not dead. They enjoyed experiencing seeds sprouting, egg laying, and lamb birthing. Pauline's book, Growing in Christ From the Ground Up chronicles their 7 year adventure and God's faithfulness in the midst of failure.. Join us as Pauline shares the lessons she learned, told with humor and honesty.
2021-07-27
Episode #158 - Featuring Carolyn Sherrow
Carolyn Sherrow worked in the medical profession as a Physicians Assistant for 23 years while suffering with a severe mental health disorder. It wasn't until she discovered that God loves her that Carolyn was able to begin to untangle the confusing impressions from her past that had left her broken and hurting. Carolyn shares her journey from the darkness of fear and despair to the light of God's saving grace. Learn how she reaches out to others in need of hope and healing.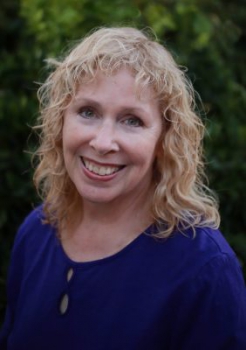 2021-07-20
Episode #157 - Featuring Elaine Marie Cooper
Elaine Marie Cooper has turned her passion for history into a profession as an author. Elaine has penned seven historical novels set in the time period of the American Revolution. She also wrote Bethany's Calendar, a memoir of the discovery of her daughter's inoperable brain tumor and her last year and nine months on earth. Join us as Elaine shares why she writes in her genre, why she veered from that genre to write Bethany's Calendar, and how the loss of her daughter changed her life.
2021-07-13
Episode #156 - Featuring Jordan Oliver
Jordan Oliver is the author of Drafted and co-founder of The Triple-Braided Cord Co., an intercessory prayer and healing ministry. Drafted guides and encourages readers to take their position in the army of God. Jordan shares what she and her sister partners have learned about listening to God, their pray for the nation tour, and suggestions on how we can use our gifts to best carry out God's plan for each of our lives.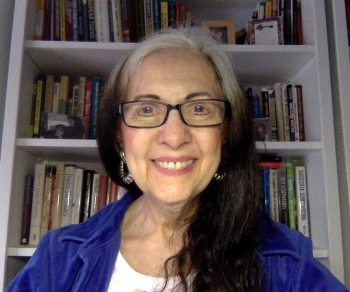 2021-07-06
Episode #155 - Featuring MaryAnn Diorio
MaryAnn Diorio writes 'Heart-mending books for the young and the young at heart'. In addition to her writing, MaryAnn is highly educated in the fields of language, writing, the behavioral sciences, and Biblical studies. Join us as MaryAnn shares her love of language, her desire to speak to the heart of readers, and the important messages she conveys in her fiction and nonfiction work.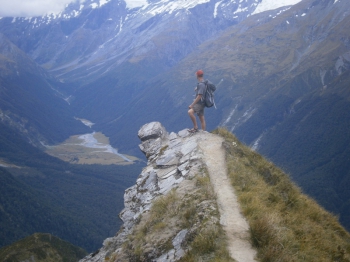 2021-06-29
Episode #154 - Featuring Eric Sprinkle
Speaker, author, and adventurer Eric Sprinkle has traveled the world and spanned the adventure spectrum, from summiting active volcanoes in New Zealand to kayaking the glaciers of Alaska. He turned tragedy into triumph when a devastating loss sent him on a quest that led to a new career path. Creator of Adventure Experience, Eric shares how you, also, can step out of your comfort zone and into a life that is more challenging, fulfilling, and rewarding.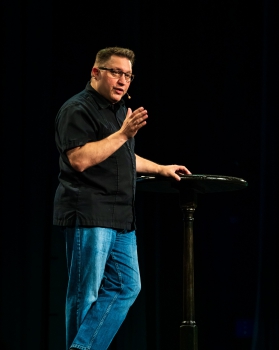 2021-06-22
Episode #153 - Featuring Joshua Masters
Joshua Masters is a pastor and author who has a heart for encouraging others. His book, American Psalms, addresses praying for the nation. Josh's latest book, A Faith Unleashed: Living in the Hope of God's Rescue recently launched on the Amazon Best Sellers list. Josh loves film, pop culture, and all things creative. Join us as he shares his thoughts on where the church stands in the aftermath of the pandemic, what readers will learn from his books, and his incredible "Jonah" experience.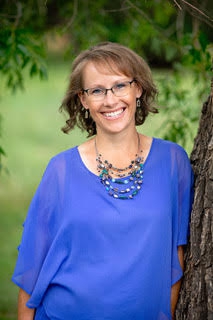 2021-06-15
Episode #152 - Featuring Erin Kohler
As an Army wife and CARE team leader, Erin witnessed first-hand the heartbreak that can come from sending a soldier to war. Although her husband is now retired, she remains passionate about supporting military families and hopes her stories touch her readers and create in them an understanding of military life. Join us as Erin talks about the battle she has fought with autoimmune disease, her passion for military families, her love for writing, and what she learned from a social media hiatus.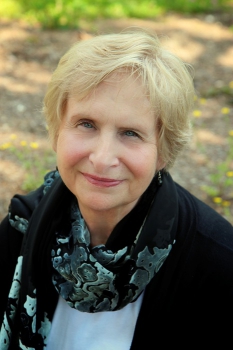 2021-06-08
Episode #151 - Featuring Linda Rondeau
A veteran social worker, Linda Wood Rondeau is an author of several fiction and non-fiction books. She is no stranger to the Adirondacks where her latest novel is set, having lived in Northern New York for nearly thirty years. She is known for her stories of encouragement and hope.Join us as Linda talks about her life before her writing career, what motivated her to write, and the achievenemts she has accomplished later in life.
2021-06-01
Episode #150 - Featuring Gail Kittleson
Gail Kittleson is an author, speaker, and workshop and retreat facilitator. Mentoring and editing for other authors brings Gail unique satisfaction. Gail's website, Dare to Bloom, comes by its name honestly—it took time to acquire the courage to put her writing "out there." Eventually, her memoir developed, which led to writing World War II fiction.
2021-05-25
Episode #149 - Featuring Chimene Shipley Dupler
This month's TUESDAY TREASURE look back episode features speaker and author Chimene Shipley Dupler. Chimene is the author of The High Calling of Motherhood, a book that reaffirms our role as mothers in society and in God's kingdom. Join us as Chimene shares how to practice intentional, God-centered parenting that produces children who change the world with their impactful living.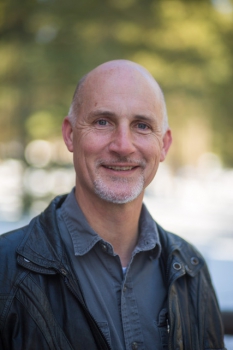 2021-05-18
Episode #148 - Featuring Bryan Canter
Author Bryan Canter journeys full-time in a motorhome visiting historic sites and places of extraordinary beauty His novels, based on research of primary sources and experience on sight at archaeological digs, take readers back in time to life as it was truly lived on a daily basis in centuries past. Bryan shares some of his exciting adventures, spectacular places he has seen, historical facts he has learned, and the message he strives to convey in his books.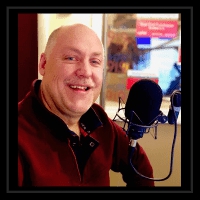 2021-05-11
Episode #147 - Featuring Larry Walters
Have you wondered how people in developing countries learn about Jesus Christ? Join us as Larry Walters, Stewardship Director for the Western Region with TWR (Trans World Radio) shares the incredible planning, teamwork, and dedication that culminates to create the far-reaching influence of TWR to spread the gospel message throughout the world.
2021-05-04
Episode #146 - Featuring Carol McClain
Author Carol McClain writes about redemption of the unredeemable, but no matter how intense the message, she slides a good slice of humor into her stories. Her creative talent goes well beyond the penning and publishing of four novels. She works with stained glass and pottery as well as words. Carol talks about creativity, redemption, God, and goats. That's right - goats!

2021-04-27
Episode #145 - Featuring TUESDAY TREASURE Zarinah Lomax
Zarinah truly loves the Lord and has a heart for evangelism demonstrated in her ministry. Although Zarinah lives out the belief that glory belongs to God, but shares the adversity she has encountered in her life, including depression, obesity, and abandonment issues.
2021-04-20
Episode #144 - Featuring Lindsay Moore & Gina Abbey
Executive Director Lindsay Moore and Development Manager Gina Abbey team up to share the mission of Bridge of Hope Denver. Bridge of Hope Denver serves homeless single women and their children in the greater Denver area, providing ways to increase income and facilitate a more stable lifestyle. Lindsay and Gina share how the organization partners with churches, communities, and donors to furnish God-centered assistance and support to women and children in need.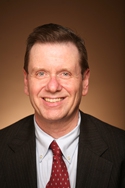 2021-04-13
Episode #143 - Featuring Terry Whalin
Terry Whalin is an acquisitions editor with Morgan James Publishing and has authored numerous books and magazine articles. He knows both sides of the publishing world well. Join us as Terry reveals aspects of his vast experience in the publishing world every writer needs to know and shares ways we can spread the word of God in an effective and powerful manner.
2021-04-06
Episode #142 - Featuring Ellen Fannon
Award-winning author Ellen Fannon has two published novels with a third scheduled for release later this year. In addition to her writing endeavors, Ellen is a licensed veterinarian and together with her husband, has fostered over forty children. Join us as Ellen talks about her life as a veterinarian, her foster parent experiences, and the message she conveys with her second novel, Save the Date. Ellen shares how God led her out of a difficult time in a manner she never imagined.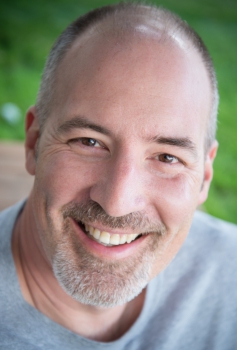 2021-03-30
Episode #141 - Featuring TUESDAY TREASURE Allen Arnold
This month's Tuesday Treasure look back to December 2015 features author and speaker Allen Arnold. Allen is the founder of Thomas Nelson fiction, where he spent twenty years in publishing. He is a frequent speaker at conferences, where he shares his passion to help storytellers write from an awakened heart and learn how to create in partnership with the Creator. Join us as Allen talks about creativity with God and shares what he learned about his own creative motives.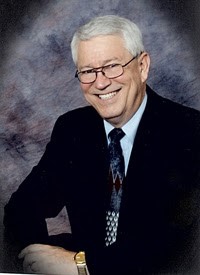 2021-03-23
Episode #140 - Featuring Dr. Richard Dew
Richard Dew, MD, has been a family physician in east Tennessee for over 50 years, He volunteers as the Medical Director for a faith-based clinic for the uninsured in Sevierville. Following the death of his son, he became active in the Compassionate Friends, an international support group for families whose children have died, serving on their national Board of Directors. Dr. Dew explains key points from his book, When Sorrow Comes, and shares his journey through grief after his son's murder.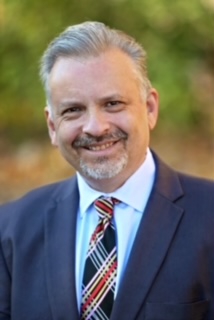 2021-03-16
Episode #139 - Featuring Jason Karpf
Do you have a message to share? How do you find the right audience and connect with them? Jason reveals his journey from child actor to marketing professor and how he came to know Jesus along the way. Jason is the author of the Christian sci-fi novel Brimstone 1, a read for those who love the Lord and are fans of Twilight Zone and James Bond. Jason shares marketing techniques he has developed, changes in marketing strategy over the years, and ways Christians can make their voices heard.
2021-03-09
Episode #138 - Featuring Koedi Nealy
Koedi Nealy received her local minister's license at age sixteen. Now, at age eighteen, she serves as president of Graced Ministry, a non-profit organization she founded that uses mere pennies to benefit homeless people in the Houston area. Koedi reveals how she turned the dream of a little girl of 7 years old into a thriving ministry, how she manages it as a high school teen, and her plans for continued service. Koedi also shares the challenge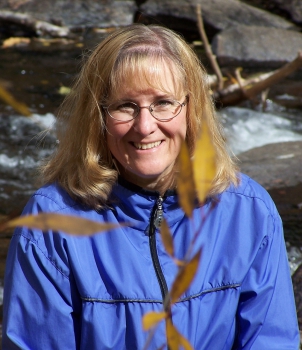 2021-03-02
Episode #137 - Featuring Diane Campbell
Diane is the author of the contemporary mystery/suspense novel Point Blank. Diane reveals aspects of her writing journey, the themes expressed in her novel, and the the take away she hopes readers will derive from the story. She also shares a personal account of a troubling experience that led her to a deeper knowledge of God's presence throughout our lives.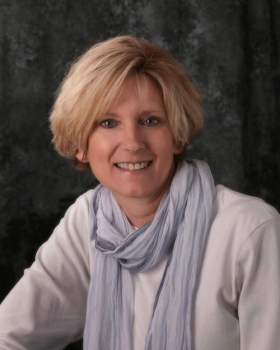 2021-02-23
Episode #136 - Featuring TUESDAY TREASURE Kelly Hall
This Tuesday Treasure episode from September of 2015 revisits an interview with author and speaker Kelly Hall. Kell is the author of the empowering Bible study Courageous Faith, Discover the Seven Keys to Living Courageously in Life's Adventures. She shares the struggles she faced when she learned of her daughter's handicap, the lessons God taught her, and the path she traveled from darkness to light.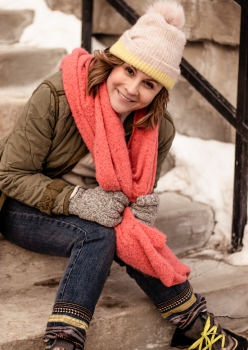 2021-02-16
Episode #135 - Featuring Debbie Griffith
Debbie Griffith has two ministries, her first, being a wife and mom. Her second is a speaking ministry and the one-minute radio feature, Everyday Matters, heard on over 100 stations throughout the US and Canada. She shares the hope and love of a real and everyday God. Debbie loves people and encourages you to know that God loves you right where you are and not where you should be, (because you will never be where you should be).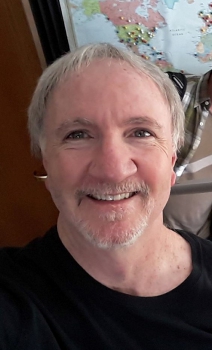 2021-02-09
Episode #134 - Featuring Rick McConnell
In 1998, Rick launched his own broadcast short feature program called "The Airshow" that has since aired on hundreds of stations in the U.S., Canada, and several other foreign countries. He also has a syndicated hour daily show that is broadcast on Christian Radio Stations across the U.S. Join us as Rick shares his spiritual journey and how he ministers to others through Christian radio.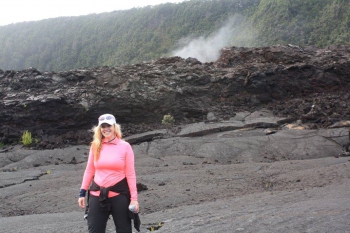 2021-02-02
Episode #133 - Featuring Carol Cuppy
Carol shares her adventures exploring volcanoes, including a trek up Mt St Helens, the unusual obstacle she encountered the day before the hike, the health challenges she has had to overcome, and how they have strengthened her faith in God. Carol suffered through dark times and reveals how she found her way back to light.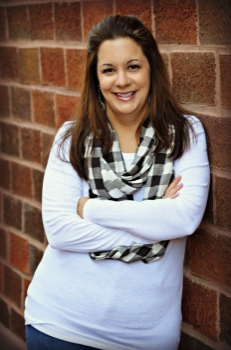 2021-01-26
Episode #132 - Featuring TUESDAY TREASURE Michelle Lazurek
This week's TUESDAY TREASURE guest is author Michelle S. Lazurek author of An Invitation to the Table. Join us for this archived show from 2017 where Michelle reveals a deeply personal story of how she learned that hospitality means so much more than we may think and how it ties into our calling as Christians.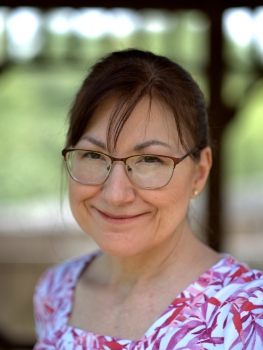 2021-01-19
Episode #131 - Featuring Lynne Tagawa
Lynne Tagawa is an educator, writer, and editor. She is the author of Sam Houston's Republic and the 18th century fictional Russells series, including The Shenandoah Road and The Heart of Courage. . Lynne discusses how the presentation of history in education has changed over the years, how historical events impact our lives today, and what readers can learn from her books about our history as a nation, our God, and ourselves.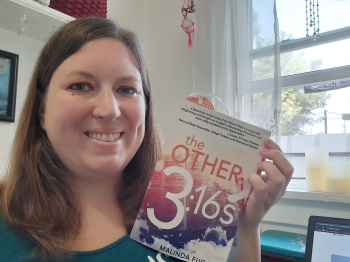 2021-01-12
Episode #130 - Featuring Malinda Fugate
John 3:16 is a familiar Bible verse, but what can we learn from the other 3:16's? Author Malinda Fugate answers this question and more in her book, The Other 3:16's. Join us as Malinda shares her spiritual journey and how God has been her comfort and strength through the challenge of bipolar disorder.

2021-01-05
Episode #129 - Featuring WELCOME 2021!
It is a joy to welcome 2021! After all the challenges of 2020, we all hope and pray for a Happier and Healthier new year. A new year is a great time to initiate changes. Check out this episode of Step Into the Light to learn what improvements we have made to bring listeners an even more interesting, informative, and entertaining show in 2021.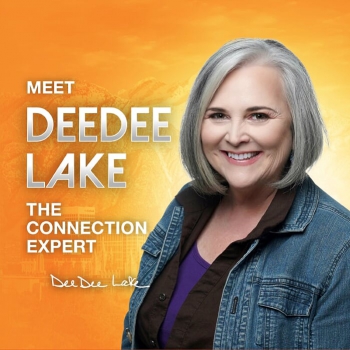 2020-12-22
Episode #128 - Featuring Dee Dee Lake
Known as The Connection Expert, Dee Dee Lake builds relationships one conversation at a time using humor, storytelling, and purposeful communication. The owner of Cherish Relations Retreats, she lives out her faith and passion while writing, speaking, and guiding individuals how to have extraordinary relationships. She is the author of Next Step: You've Accepted Jesus...Now What? Dee Dee shares techniques to live a fulfilling life and a message for teens and young adults.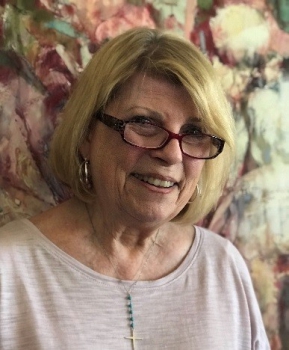 2020-11-24
Episode #127 - Featuring Bonnie Engstrom
Guest romance author Bonnie Engstrom shares her love for reading, education, writing, and experiences that have deepened her faith She is the author of Her Secret Santa, the Candy Cane series, and other books.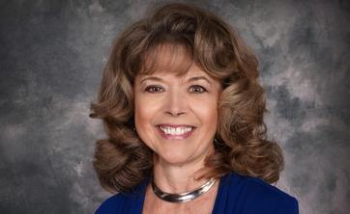 2020-11-17
Episode #126 - Featuring Catherine Ulrich Brakefield
How does history affect the decisions we make today? What brought our ancestors through the adversity they faced? Are the same elements they gained their strength from available to us today? Join us as Catherine shares how she answers these questions and more through her four-book Destiny series, which spans one hundred years of American history.
2020-11-10
Episode #125 - Featuring Patti Shene
Patti shares a short message of encouragement during this time of stress, anxiety, and uncertainty.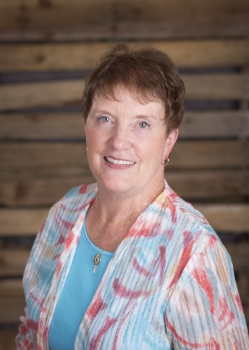 2020-11-03
Episode #124 - Featuring Joy Avery Melville
THIS EPISODE IS DEDICATED TO OUR VETERANS WHO HAVE SACRIFICED SO SELFLESSLY TO PROTECT OUR FREEDOMS. Guest Joy Avery Melville is the author of Sown in Peace, the fictionalized story of a female wounded warrior's journey to find peace and normalcy after sustaining physical and emotional injuries during her fourth deployment to Afghanistan. Join us as Joy shares the deep bond she developed with two wounded warriors and what she learned about PTSD, service dogs, and God's hand in our lives.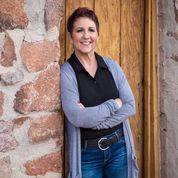 2020-10-27
Episode #123 - Featuring Dr. Deb Waterbury
If we trust God, why do we have such a problem entrusting Him with our children? Why do we feel the guilt for our kids when they make poor choices? Do moms and dads love their children differently? Learn the answers to these questions and much more from Dr. Deb Waterbury, author of We Are Mother Abraham.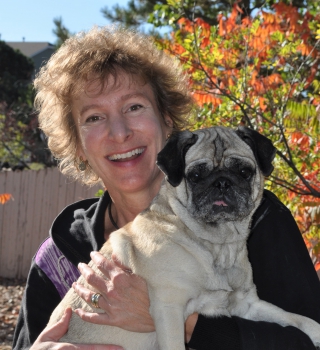 2020-10-20
Episode #122 - Featuring Jean Alfieri
During this stressful time of COVID-19 with all of its restrictions and frustrations, children's author Jean Alfieri gives us a glimpse into the world of pets and how they can bring such joy to our lives. Jean is the author of the Zuggy the Pug series which delights children as well as the young at heart. LISTEN FOR THE SPECIAL GIVING OPPORTUNITY TO THE PIKES PEAK HUMANE SOCIETY THROUGH THE MONTH OF OCTOBER!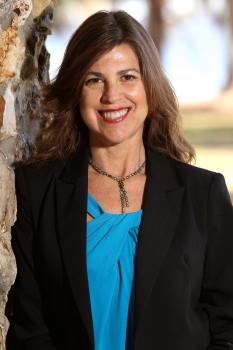 2020-10-13
Episode #121 - Featuring Susan Neal
Why does the United States have a higher mortality rate from COVID-19 than other developed countries? An author, Registered Nurse, and Christian Health Counselor, Susan U. Neal explains ways we can build a healthy immune system to fight this deadly virus. Susan shares her own personal experience with poor health and lessons she learned.
2020-10-06
Episode #120 - Featuring Jo Massaro
Jo Massaro is an author and speaker with an incredible vision for readers throughout the world. Founder of the Yahweh Sisterhood Book Club, Jo shares one of the steps she is taking to fulfill her dream in observance of National Reading Month. Learn about her unique book, The Book Lover's Companion and how you can win a copy.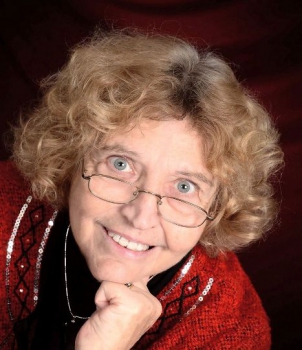 2020-09-22
Episode #119 - Featuring Marlene Bagnull
Marlene discusses the circumstances surrounding her book #MyFamilyToo! How Our Family Coped with Childhood Sexual Abuse. Marlene shares how this issue affected her life and the life of her family when her stepsister, abused by her stepfather, came to live with Marlene and her family. NOT SUITABLE FOR YOUNG LISTENERS WITHOUT PARENTAL SUPERVISION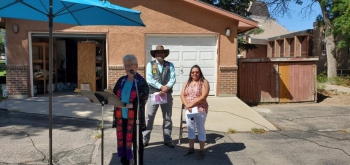 2020-09-15
Episode #118 - Featuring Cindy Carmichael
Cindy Carmichael became a commissioned pastor and was commissioned by the Pueblo Presbytery in July 2020. She, along with two other ladies, founded Christian Women's Fight Club in the summer of 2015. In 2018 she and her husband, Chas. Carmichael, also a Commissioned Pastor, co-founded Greenhorn Ministries. Cindy's ministry passion is to give working women and families ways to worship.and be in the present moment.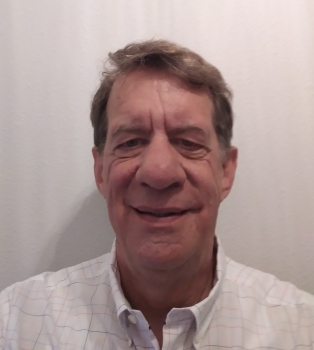 2020-09-08
Episode #117 - Featuring Tom Anderson
Tom Anderson has lived life with the Lord and with his wife for over 45 years. Tom has been instrumental in starting a church as well as a successful homeless ministry and has worked in prison ministry. He is the author of the transliteration work entitled Ephesians and All That Jazz: Tom reaches people on all spiritual levels through his writing using his insight based on his study of scripture, lessons learned through life experience, and just the right amount of humor.
2020-09-01
Episode #116 - Featuring Debora Coty
STEP INTO THE LIGHT RETURNS Tuesday, September 1st with author, columnist, and speaker Debora Coty. Debora is the author of the Too Blessed to be Stressed series. Debora talks about what stress really is, who it can overwhelm us, and ways to relieve it so we can live a fulfilling life surrounded by God's peace.
2020-05-12
Episode #115 - Featuring Alexis Goring
Devotional writers have a special gift that allows them to interpret everyday occurrences with spiritual insight. Author and journalist Alexis Goring shares her journey of devotional writing and the ways God has spoken to her. Alexis recently published her first full-length devotional, Stories and Songs of Faith: My Journey with God. Alexis chats about some of her life experiences that have enriched her spiritual life.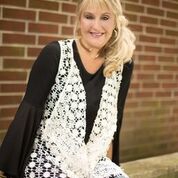 2020-05-05
Episode #114 - Featuring Shannon Perry
Shannon Perry is an author, speaker, recording artist, and television show host. Named favorite speaker by numerous womens conferences and groups, Shannon uses humor and candor to deliver a message that empowers women to overcome the challenges they face in daily life. Many of these challenges are common to women everywhere. Shannon puts those obstacles in perspective and shares ways to overcome them, emphasizing they are loved and valued by God.
2020-04-28
Episode #113 - Featuring Jean Ann Williams
Suicide is one of the most devastating tragedies a family can experience in America today, and there are way too many occurrences. Author Jean Ann Williams shares her account of the loss of her son to suicide and how she has used and plans to use this tragic event for God's glory. Jean Ann shares with listeners about her writing career and her son's suicide on a deep and transparent level.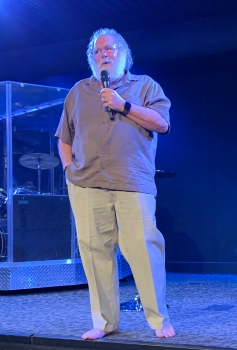 2020-04-21
Episode #112 - Featuring Dr. Jeff Brodsky
Dr. Jeff Brodsky employs a unique and amazing way to bring awareness all over the world of the cause he fights for with a deeply intense passion. Dr. Brodsky is the founder and president of JOY International, an organization "dedicated to the rescue, restoration, and reintegration of children, teens, and young women affected by trafficking and the prevention of child trafficking worldwide."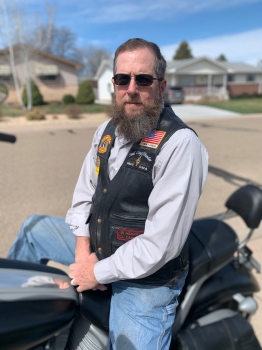 2020-04-14
Episode #111 - Featuring Chas Carmichael
Pastor Chas Carmichael shares his thoughts on several topics, including his journey from a path of destruction to becoming a follower of Jesus, steps the church needs to take to present itself as a welcoming and inviting body for all, his experiences with youth ministry, his involvement with the Christian Motorcycle Association (CMA), and ways we can manifest our Christian walk during the COVID-19 pandemic.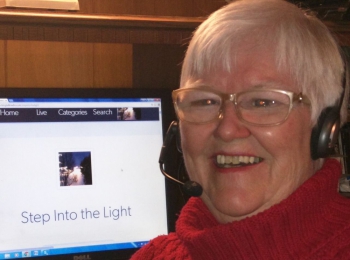 2020-04-08
Episode #110 - Featuring Patti Shene
Sorry to be a day late! This episode will air on WEDNESDAY, APRIL 8TH AT 8:00 A.M. Join me as I share thoughts on hope and a few words of prayer related to the COVID-19 pandemic.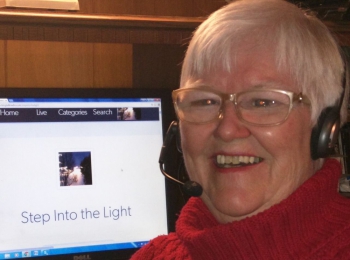 2020-03-31
Episode #109 - Featuring Patti Shene
How has the COVID-19 pandemic changed your lifestyle? How are you protecting your family? How are you dealing with your anxiety? How are you meeting your social, emotional, and spiritual needs? Patti chats with three guests from different areas of the country.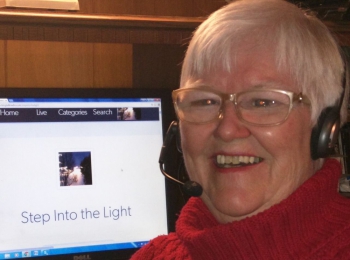 2020-03-24
Episode #108 - Featuring Patti Shene
Each and every one of us is affected in some manner by the pandemic COVID-19 virus. Share how it has impacted your life socially, spiritually, economically. What changes have you made to keep yourself and your family safe? What kind of inspiration do you rely on to stay positive? How are you keeping in touch with your faith communities, entertaining the children, reaching out to family and friends? Call (646) 564-9712 to join the conversation or just listen! LET'S TALK!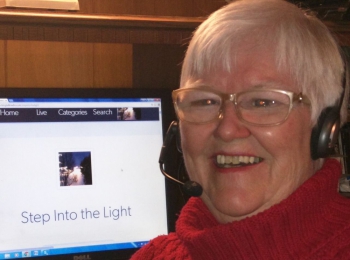 2020-03-17
Episode #107 - Featuring Patti Shene
This call-in podcast addresses concerns surrounding COVID-19. During this time of pandemic, let us remember that our faith is stronger than our fear. Since this show has already aired, call-in feature is no longer available.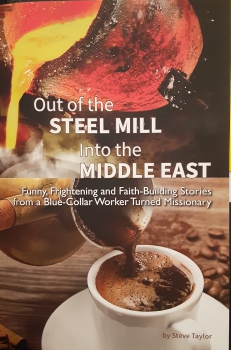 2020-01-28
Episode #106 - Featuring Steve Taylor
Guest author Steve Taylor is a most extraordinary man who has a fascinating story to share of how God transformed him from Pennsylvania steel worker to middle east missionary Steve overcame his fears, strengthened his faith, and encountered success and failure through this ministry. He opens his heart about how God touched his life in amazing ways before, during, and after his missionary service.
2020-01-14
Episode #105 - Featuring Sylvia Hornback
Abuse and abandonment are far too common in today's society. In her novel, Jeanne, author Sylvia Hornback explores the issues these victims face against the backdrop of a World War II setting. She discusses why she chose this time period, how her background in education and work with battered women contributed to the writing of Jeanne, and what she learned about the strong faith that has brought these victims through the most difficult of times.
2020-01-07
Episode #104 - Featuring Harrison (Mac) McCune
As we move into a new year and a new decade, nonagenarian pastor Harrison (Mac) McCune shares how we can most effectively put our fears for the future to rest and the most important activity we need to embrace to spread the gospel of Jesus Christ.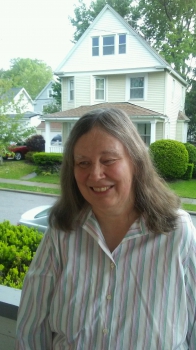 2019-12-10
Episode #103 - Featuring Kathy McKinsey
As we celebrate Christmas with its hustle and bustle, its merriment and joy, we need to take a few minutes to remember that Jesus is the reason for the season. Our God is an amazing God, and even though He sometimes throws difficult circumstances into our lives, we often learn that the adversity we face leads us to places we never would have explored otherwise.
2019-11-26
Episode #102 - Featuring George Mains
It is often difficult to think about death, especially our own. Many of us spend our entire lives with the fear lurking in the background of what our final destination will be after our life is over. Questions arise during our faith journey as to whether we are deserving enough to reside forever with our Heavenly Father.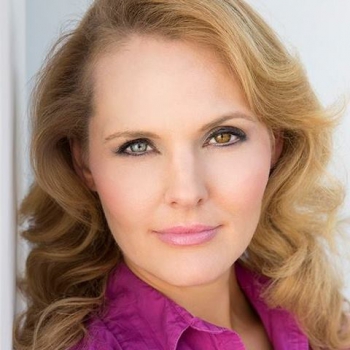 2019-11-19
Episode #101 - Featuring Katherine Norland
Poetry is a unique form of creative expression that claims its own distinctive style. Its rhythm is not only pleasing to the ear, but within its lines, one finds a deep intensity of emotion, sometimes communicated through a veneer of humor, other times layered in heartfelt experiences of joy or sadness. Poetry reaches to the soul of the reader in a manner that prose often times cannot simply by the beauty found within the flow of the words.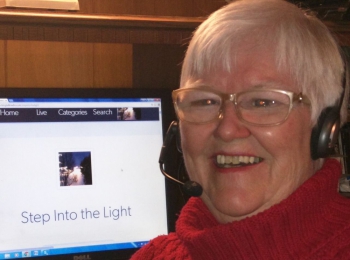 2019-11-05
Episode #100 - Featuring Multiple Guests
STEP INTO THE LIGHT is airing it's 100th episode. Never listened to Step Into the Light? This is the episode for you! Patti presents snippets of archived broadcasts that will provide an overview of the subjects discussed on this podcast. Words of encouragement from a wide variety of guests will lead you out of the dark shadows of life and back to light!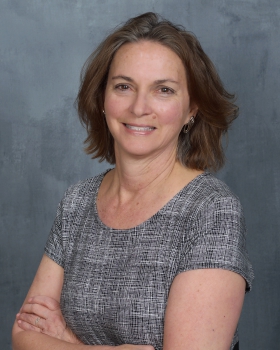 2019-10-22
Episode #99 - Featuring Becky Van Vleet
Education has developed throughout American history, from the passing of the first compulsory education laws to a wide range of modern day options. Parents are responsible to determine which educational choice will most adequately meet their child's needs. Whatever educational venue they select, parents can contribute much to this acquisition of information and formation of ideas. The preservation of family memories and traditions is a vital element of this learning process.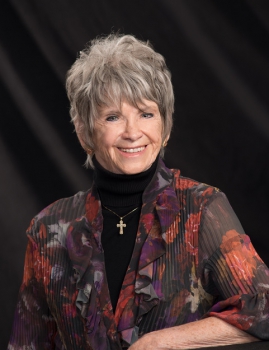 2019-08-27
Episode #98 - Featuring Evelyn Leite
Addiction casts shadows over all family members that dominate the way they think, feel and perceive themselves and interact with others throughout a lifetime. Children raised in such an environment can develop low self-esteem, distrust, attention seeking behaviors, cynicism, intolerance and hopelessness. However, with proper guidance, the dysfunctional family can be restored to optimum health and healing for all family members.
2019-08-20
Episode #97 - Featuring Michele Chynoweth
Is the Bible outdated, or do many of the characters and circumstances we read about in the Old and New Testaments parallel the experiences we face today, both as individuals and as a society? Biblical fiction authors have a unique gift for taking those Bible stories of old and transporting them into modern day. As masters of the craft, hey show us that, although customs and cultural norms may have changed over the centuries, our God is the same loving, caring, faithful God now as He was then.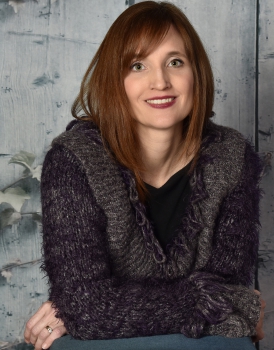 2019-06-25
Episode #95 - Featuring Tammy Kennington
There are few who can claim they were raised in a perfect home environment. Although most of us have at least some pleasant childhood memories, almost all of us experienced adverse events and circumstances that haunt us later in life. Extreme negative influences, such as addiction, abuse, and poor parenting can mar our perception of the world, our behavior within society, and our relationships long after we move into adulthood.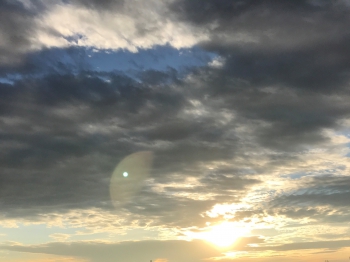 2019-06-04
Episode #94 - Featuring MK Hope
Have you ever had the desire to step out of your comfort zone and try something new? Perhaps you've dreamed of writing a book or painting a picture for display at a local craft show, traveling to a foreign country or changing your career path. What is preventing you from pursuing those lofty goals? Are there just too many obstacles in the way? Those unexpected alternate paths do not have to result in defeat and failure.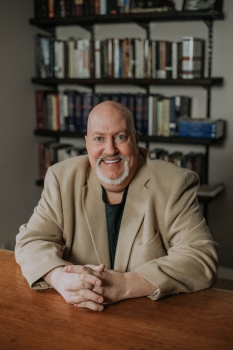 2019-04-23
Episode #93 - Featuring Pete Charette
The Bible shows us time and time again that God can use anyone, from anywhere, to accomplish anything. These Bible stories are fascinating, and it is truly amazing that thousands of years later, He continues to call those we may least expect into His service. No matter our difficult childhood experiences, poor choices, or failure to see our own strengths, God empowers us with the resources and the ability to further His kingdom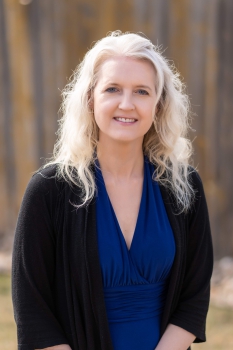 2019-04-09
Episode #92 - Featuring Glynis Becker
Everyone loves a good story, whether told by word of mouth, conveyed through the pages of a book, or acted out on the movie or TV screen. Writers come from all different backgrounds and experiences. Some seem to be born with a love of crafting words on paper from the time they are young, while others develop a desire to share a message later on in life. Glynnis Becker, shares her thoughts and ideas and inspires others through devotional writing, novel writing, and screenwriting.
2019-01-29
Episode #91 - Featuring Tom Donnan
Some people tend to slow down after their children are grown and out of the house, take it easy, and let life go by quietly. Others see this time in their lives as an opportunity to explore the world around them, seek adventure, and achieve goals they may never have considered in their younger years. Tom Donnan, is one such person. Tom has authored three non-fiction and two fiction books. His goal is to help bring people into a relationship with God and experience Him.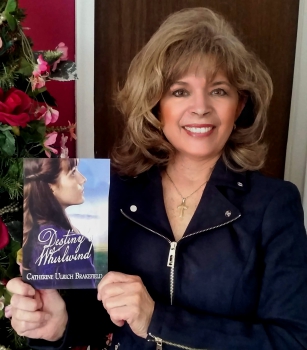 2018-12-04
Episode #90 - Featuring Catherine Ulrich Brakefield
Historical romance touches the soul of readers in its own unique manner. It centers around real or make-believe characters and real or fictional places of the past, but the joys, laughter, trials, and heartbreaks found on the pages parallel those of our own real life experiences. While providing relaxing entertainment, Christian historical fiction can put us in touch with our roots, demonstrate God's sovereignty throughout history, and deepen our faith.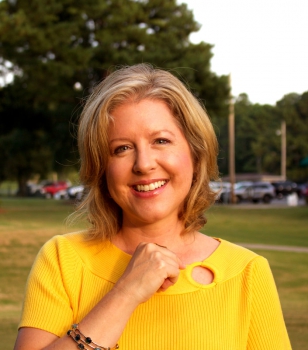 2018-10-16
Episode #89 - Featuring Kim Tisor
October is Breast Cancer Awareness Month. Breast cancer changes the life of every person it affects and impacts families as well. Kim Tisor, breast cancer survivor and former host of the KTLF morning radio show, Sonrise, returns to share the new opportunities God has brought into her life and how her diagnosis has changed her. Kim is the author of Joy Is Contagious...Cancer Isn't: 12 Women Share How Faith Shaped Their Breast Cancer Journey.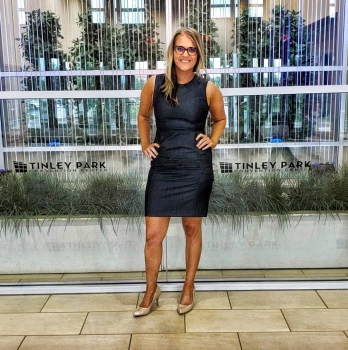 2018-10-09
Episode #88 - Featuring Dana Goodrum
Mistakes, bad decisions, and wrong turns along life's path can leave us mired in the mud of regret and remorse, sinking deeper into despair by the millstones of shame and guilt. The memory of our past sins mars our present and separates us from a future that fulfills God's purposes. How can we break the chains of contempt our past transgressions place on our conscience and live free in the knowledge of God's grace, love and forgiveness?
2018-09-25
Episode #87 - Featuring Karen Budzinski
Children are the greatest blessing, yet pose the most difficult challenges a parent will ever face. it takes a great deal of effort to nurture a child from the cradle to the college dorm and beyond. How do we begin to tackle this monumental task, shaping our children into productive contributors to society who know their value as members of the body of Christ?
2018-09-18
Episode #86 - Featuring Jodie Wolfe
Bitterness is an emotion that can steal our joy and leave us trapped in an abyss of darkness. It hinders our relationships, isolating our hearts from the ability to give or accept love, and separating us from God. Bitterness can stem from many different sources, whether it be a loss, unmet expectations, or circumstances that lead us to believe everyone is against us.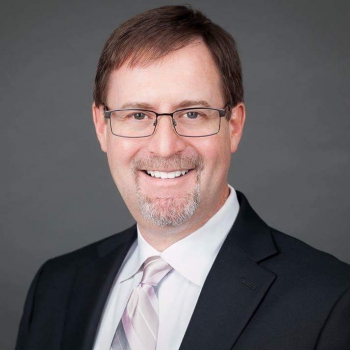 2018-09-11
Episode #85 - Featuring Preston Condra
It is becoming increasingly difficult to share the gospel in our politically correct society. Perhaps most intimidating is defending and discussing our Christian beliefs with those we know the best, whether neighbors, friends, or family members. We bear the burden of self-consciousness and fear objections in our awkward and often aggressive attempt to introduce others to the light of God's saving grace.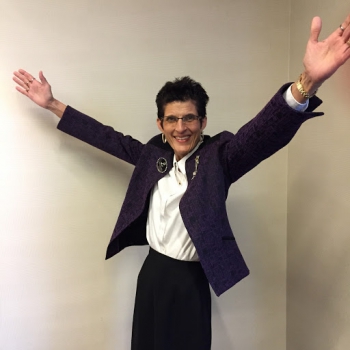 2018-09-04
Episode #84 - Featuring Elena Torsiello
The diagnosis of a chronic disease affects every facet of a person's daily lifestyle, including relationships with family, friends, self-image, and emotional and spiritual well-being. Sometimes, a diagnosis can take years, and during that period of waiting, the patient struggles with unexplained symptoms that cause pain, uncertainty, and frustration. The diagnosis itself can generate resentment, fear, and hopelessness.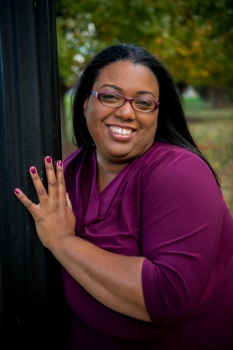 2018-08-14
Episode #83 - Featuring Alexis Goring
Every writer has a motivation for honing and perfecting the craft, ranging from financial gain to a passion for reaching others with a message conveyed through the written word. Christian writers often feel a tug at the heart that can't be ignored to spread the word of Jesus Christ, whether it be in an overt manner through inspirational work such as devotionals and articles in Christian magazines, or with a subtler theme expressed in fictional settings.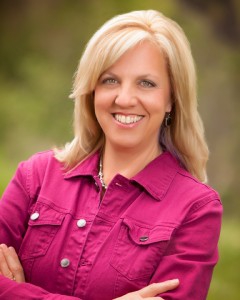 2018-08-07
Episode #82 - Featuring Paula Moldenhauer
Jesus teaches us to "Love our neighbor" and "love our enemies." Forgiveness can be difficult, especially when our neighbor lives within a different culture from our own and our enemy has heaped atrocities on our nation that can never be forgotten. Peace and understanding can be achieved through the efforts of one person at a time, willing to be the hands and feet of Jesus, to reach out with a forgiving and compassionate heart, to recognized that Jesus loves all peoples.
2018-07-24
Episode #81 - Featuring Sara Foust
Sara Foust is an award-winning author of inspirational romantic suspense. This spring, she left her husband and five children on their mini-farm in East Tennessee to join a mission trip to the Philippines. She found herself thrust into surroundings and a culture quite different from our own. Challenged to step far out of her comfort zone, she describes the adventure as an amazing, life-changing trip.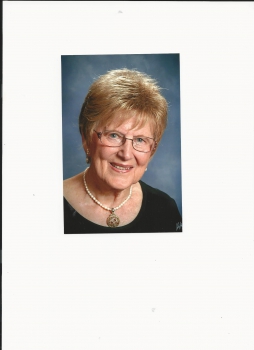 2018-06-12
Episode #80 - Featuring Lorry Lutz
We are all called to fulfill God's purpose in one way or another. Our mission as Christians is to share the gospel of Jesus Christ. Some people demonstrate the courage, the energy, and the faith to serve in such a manner as to make an impact on the injustices that society imposes on certain groups within our society.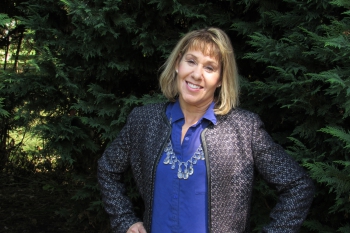 2018-05-01
Episode #79 - Featuring Dee Lundgren
Loss comes in many forms, from death of a loved one to employment termination and circumstances in between. Every loss often brings with it unwelcome change to our daily lives and leaves open wounds on the hearts of those who experience it. How do we begin this journey from the dark times of sadness and grief to the light of healing and happiness?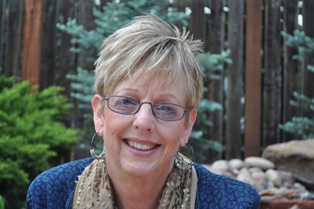 2018-04-24
Episode #78 - Featuring Janyne McConnaughey
Janyne McConnaughey, PhD, an educator for 40 years, reveals what she learned about childhood trauma through the revelation of her own shocking story when prompted to seek professional help through therapy. Janyne chronicles her journey to emotional and psychological healing in her book, Brave: A Personal Story of Healing Childhood Trauma.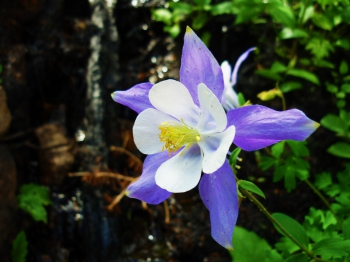 2018-04-10
Episode #77 - Featuring Elton Streyle & Ali & Noah Booth
Prayer is a vital part of the Christian life. It is a way to show our praise to God and a means by which we communicate our deepest thoughts in order to enter into relationship with Him. What steps do we need to take to develop an active prayer life that enables us to offer personal and powerful prayers to our creator? Elton Streyle and his two grandchildren, Ali and Noah Booth, have created the Time With Our Creator blog, which helps answer that very question.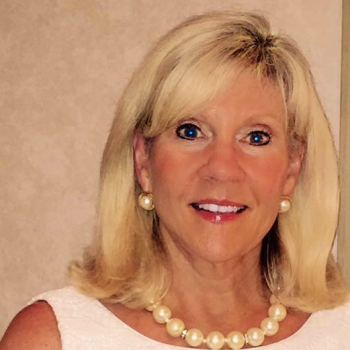 2018-04-03
Episode #76 - Featuring Karen Jurgens
Christ died on the cross to atone for our sins. Never has anyone endured such intense undeserved punishment and paid such a high price for the sake of others as He did. Sin is a messy business, and when it impacts the innocent, we still have to live through the consequences of someone else's evil actions. How do we do that without allowing anger and bitterness to take root in our lives? Can we relinquish our desire for revenge into God's hands and let Him deal out justice.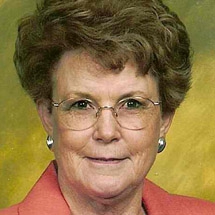 2018-02-27
Episode #75 - Featuring Ada Brownell
Easter is the most significant time of year for believers in the Christian faith, when we celebrate the resurrection of our Lord and Savior. This Lenten and Easter season provides a wonderful opportunity to tell others why we live in the secure knowledge that through the sacrifice of Jesus Christ on the cross, we have a glorious future in eternity. Author Ada Brownell explain the reasons she finds the Easter season to be the most joyous time of year.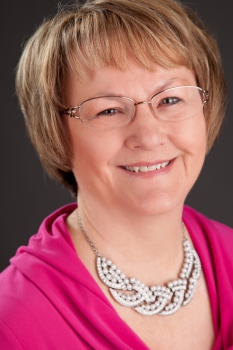 2018-02-20
Episode #74 - Featuring Linda Fergerson
When we think about the Lenten season and the approach of Easter, it often takes us back to thoughts of what life was like for the people who lived in the first century. What kind of freedoms did they have? Were those who followed the Messiah Yeshua, in danger for proclaiming their faith? Was there discord between family members who found a new faith in Jesus Christ and those who maintained their loyalty to the Orthodox beliefs?
2018-02-13
Episode #73 - Featuring Paula Moldenhauer
We are entering the beginning of Lent, the forty days prior to Easter Sunday. This is the season when Christians are called to reflect on the passion of our Lord on the cross, His resurrection, and the hope we have in Him. Easter Sunday holds the promise of a new beginning. When we accept Him and the sacrifice He made for us, we develop a special bond with Christ that is often difficult to define, and freedom from all that prevents us from fulfilling our purpose in life.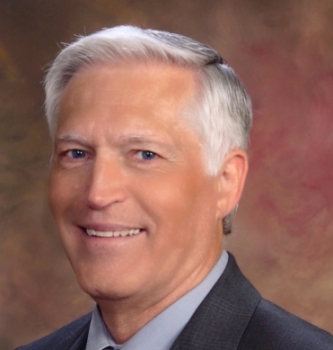 2018-02-06
Episode #72 - Featuring H L (Harry) Wegley
Author H L Wegley draws on a rich store of experience and knowledge of Christian apologetics to craft political thrillers that convey a poignant message. His novels are brimming with action-packed adventure, thrilling suspense, a little romance, and glimpses of a fictional future America that could become all too real.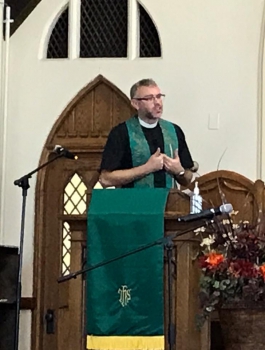 2018-01-16
Episode #71 - Featuring Reverend Charles Kelly
Do we as Christians know our mission as members of our respective churches and as brothers and sisters in the body of Christ? What are pastors taught about mission? What does mission look like, has it changed over the years, and how do we effectively carry it out?
2018-01-02
Episode #70 - Featuring Dan Manningham
What are your goals for 2018? Do you plan to travel the same old flat path, or are you looking for challenges that take you to the peaks of mountains? In his book, I Can Stand on Mountains, author Dan Manningham offers encouragement and challenge toward a better life grounded in man's relationship with God.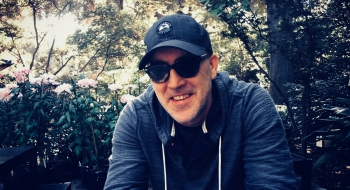 2017-12-19
Episode #69 - Featuring Derek (DJ) Williams
Only a few days remain between now and Christmas Day, a holiday celebrated in the United States with oftentimes too much food, extravagant spending, and festive parties. This is not a time when we want to even allow a thought to enter our head about the dark places of the world, where hunger, terror, and unspeakable exploitation are the daily norm.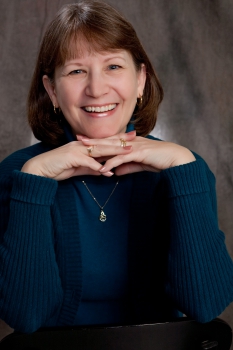 2017-12-12
Episode #68 - Featuring Esther Lovejoy
We have entered into the Advent and Christmas season, when our hearts are filled with joy, peace, and love. Well, they're supposed to be anyway. But what if they're not? What if we are dealing with physical pain, illness, financial burdens, marital problems, loss of a loved one, or any number of other circumstances that encompass human suffering and overshadow the festiveness of the season? Is there anything good about suffering?
2017-11-28
Episode #67 - Featuring Katie Cruice Smith
November is National Adoption Awareness Month. Adoption, which used to carry a stigma and an atmosphere of secrecy, has changed in many ways over the years. What are the pros and cons of adoption? What are the steps prospective adoptive parents should take? What is the purpose and function of the foster care system? Should the church play a role in the lives of adoptive families?

2017-11-14
Episode #66 - Featuring Zarinah Lomax
Evangelism takes many forms. It can be as subtle as offering to give thanks before a meal with friends and family, or as bold as sharing our own testimony in front of an auditorium of thousands. Those who hear the stirring words of the evangelistic speaker often perceive him or her as a person whose life was blessed with an extraordinary relationship with the Lord, and because of that bond, never encountered hardship or faced adversity.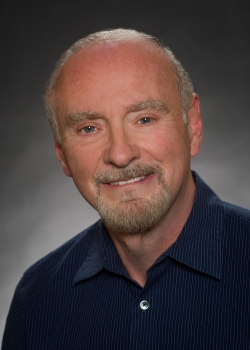 2017-11-07
Episode #65 - Featuring Jeff Walton
What does eternity mean to you? Is there such a thing, or does our existence cease at our death? Does our behavior here on earth determine our destination in heaven or hell, or are such places even real? Is there any truth to the stories told of near death experiences? Is science attempting to refute that there is a God, or do science and theology compliment each other?
2017-10-31
Episode #64 - Featuring Darcie Gudger
Author Darcie Gudger shares what she has learned about the effect of bullying and the devastating effect of human trafficking on our youth and the reasons why she chose to address these topics in her Guarded series books, Spin and Toss.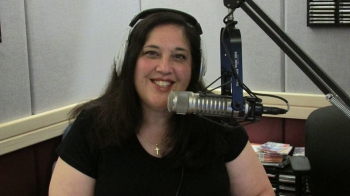 2017-10-24
Episode #63 - Featuring Toni Campbell
Attendance in America's churches is dwindling rapidly. Yet, the need to spread the gospel continues to be paramount. How can we as Christians move from behind the four walls of our church buildings to interact in our communities and meet the spiritual needs of our neighbors without coming across as forceful and preachy? Should outreach efforts target only those with physical needs, or should they seek to build relationships with all members of the community?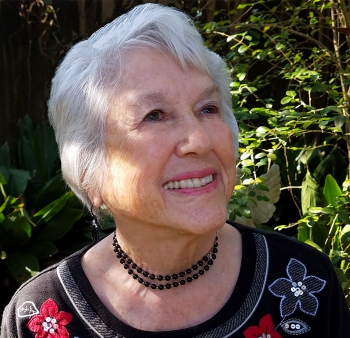 2017-09-12
Episode #62 - Featuring Louise L. Looney
As a widow, Louise Looney started her writing career at age 79, and has since written five books. Her first book was chosen as the Best Book on Christian Living, 2011. Louise is a sought-after speaker and was a key-note speaker at the Colorado Christian Writer's Conference this spring. There, she was chosen as the "Writer of the Year."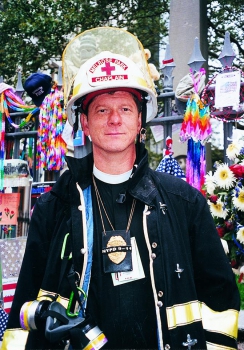 2017-09-05
Episode #61 - Featuring Chaplain Bob Ossler
Bob shares his experiences as a volunteer chaplain at Ground Zero right after the attacks on 9/11. Chaplain Bob spent 40 days on what was known as the pile, the perimeter, and at St Paul's Chapel, ministering to victims' families, firefighters, police officers, and other volunteers.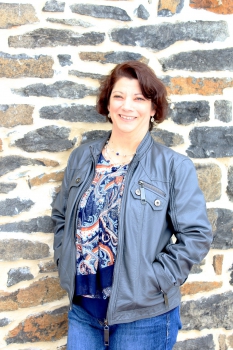 2017-08-22
Episode #60 - Featuring Lisa Radcliff
This week's show features speaker, writer, and Bible teacher Lisa Radcliff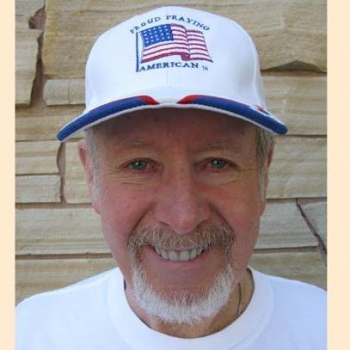 2017-07-04
Episode #59 - Featuring John Tindall
John A. Tindall is a PTSD Peacemaker in Loveland, Colorado. He spoke about the symptoms and effects of PTSD and the program he has created of PTSD transformation that aids veterans and their families in leading healthy and happy lives.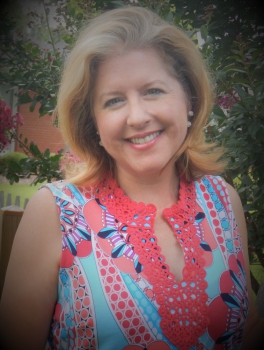 2017-06-27
Episode #58 - Featuring Kim Tizor
Kim Tisor is the Morning Show host for KTLF, a Christian, listener-supported radio station based in Colorado Springs, Colorado. Kim spreads joy and inspiration to listeners on Sonrise with Christian music by well-known contemporary artists and personal thoughts about her walk with the Lord. KIm shared her faith journey and the recent challenge that has strengthened her relationship with our Heavenly Father.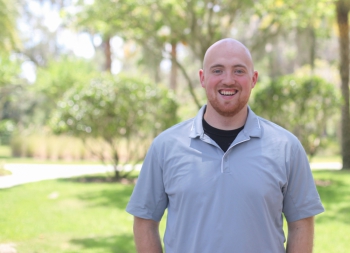 2017-06-20
Episode #57 - Featuring Christopher Glotzbach
Christopher is a campus missionary for Reliant and his local church, The Revolution, at Ball State University. A recent graduate of Ball State with a major in journalism and telecommunications, Christopher is passionate about connecting with people and building community. Christopher shared ways his church is helping young people on fire for Jesus Christ spread the gospel on college campuses and beyond.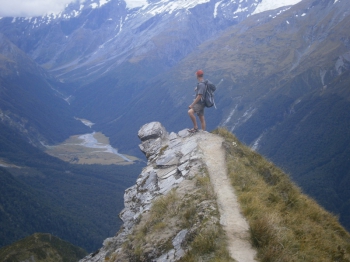 2017-06-13
Episode #56 - Featuring Eric Sprinkle
Author, speaker, and adventurer Eric Sprinkle is the founder of Adventure Experience. Eric has traveled the world and spanned the adventure spectrum from summiting active volcanoes in New Zealand to kayaking among glaciers in Alaska. Eric believes that adventure can put us back in touch with the meaning of life, revitalize our purpose at work, and enhance our relationships,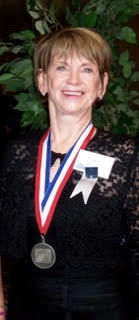 2017-06-06
Episode #55 - Featuring Evelyn Leite
Author and counselor Evelyn Leite is founder of LDOiving with Solutions and A Center for Training and Restoration. Evelyn is highly regarded for her seminars in multicultural counseling and education. A multi-published author, her books are written to help people understand the disease of alcoholism and co-dependency. Her latest work is Women: What Do We Want?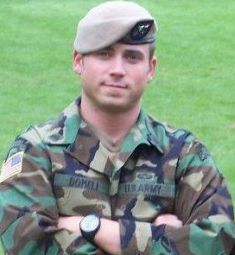 2017-05-23
Episode #54 - Featuring Scoti Domeij
Scoti Domeij is mom to Army Ranger Sgt. 1st Class Kristoffer Domeij, the most deployed soldier in the war on terror to be killed in action. She knows firsthand the significance of Memorial Day. Scoti knows her way around the writing and publishing world and is acquisitions editor for Blackside Publishing.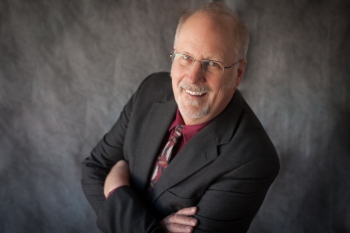 2017-05-16
Episode #53 - Featuring Dr. Gordon Penfold
Dr. Gordon Penfold serves as the executive director of Fresh Start Ministries that assists plateaued, declining, and conflicted churches. He also is the co-founder of Turnaround Pastor, Inc. and is the Second Vice President of the Great Commission Research Network, which is dedicated to understanding effective Great Commission ministry practices and the extension of those ministry practices worldwide.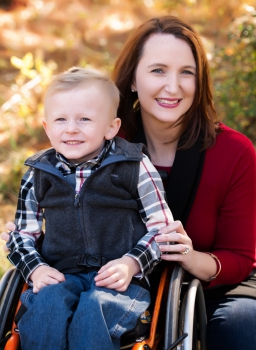 2017-05-09
Episode #52 - Featuring Abby Banks
Abby Banks shared the story of her then seven-month old son, Wyatt, diagnosed with a rare autoimmune disease that left him paralyzed and wheelchair bound. Abby is a mom turned author and special needs advocate. Her book, Love Him Anyway, chronicles the heartbreak and hope of a family forced into the fray of a fight they never expected to encounter.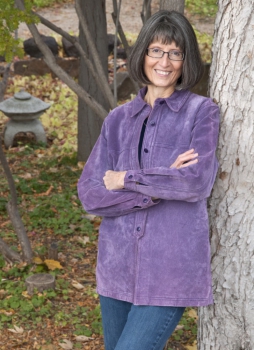 2017-04-25
Episode #51 - Featuring Rebecca Carey Lyles
Rebecca Carey Lyles grew up in Wyoming, the setting for her award-winning Kate Neilson novels. Rebecca has a heart for those imprisoned in various forms, and her books often center around that theme. She also loves to mentor writers to hone their craft.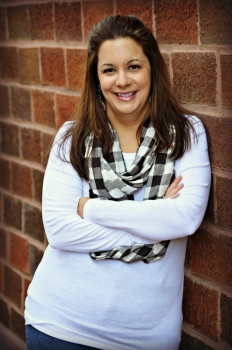 2017-04-04
Episode #50 - Featuring Michelle Lazurek
Michelle is the author of An Invitation to the Table: Embracing the Gift of Hospitality. She shared what this characteristic really means, what the Bible says about it, and how we can all practice it more effectively. Michelle shared some very personal experiences that led to her deeper understanding of hospitality.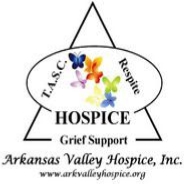 2017-03-28
Episode #49 - Featuring Ken West
Ken serves as Chaplain and Interim Director at Arkansas Valley Hospice and pastors Crowley Community Baptist Church in Ordway, Colorado. Ken shared his insight and experience into how we handle grief and the impact it can have on our lives.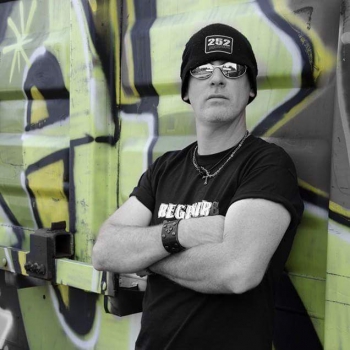 2017-03-21
Episode #48 - Featuring Rob Cook
ob Cook is the Founder and Executive Director of 252Underground Youth Ministry, located in the Philadelphia area. For the past twenty years, Rob has been showing teens that there is more to life than young people think. His attitude of acceptance and understanding lays the groundwork for hearts to open to the love of Jesus and biblical truth. Rob is the author of controversial teen devotionals Regener8 and Illumin8.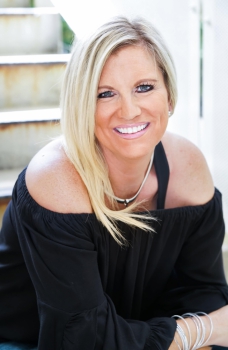 2017-02-28
Episode #47 - Featuring Chimene Dupler
Chinene Shipley Dupler, is a well-respected speaker on marriage and parenting, as well as the Founder and President/CEO of Pink Polka Dot Productions and the Passion4Moms ministry. Chimene's soon to be released book, The High Calling of Motherhood, addresses the spiritual and emotional aspects of this esteemed responsibility God has entrusted to women.
2017-02-21
Episode #46 - Featuring Edie Melson
Edie Melson is a leading professional within the publishing industry and an expert in social media. Her ebook, Connections: Social Media and Networking Techniques for Writers, is a best-seller Edie shared tips about building a social media presence and appropriate ways to navigate through the flurry of opinion and negativity dominating today's social media community.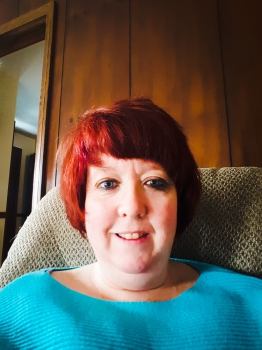 2017-02-14
Episode #45 - Featuring Julie Arduini
Julie Arduini is the author of the Surrendering Time series, a trilogy of Christian contemporary romance novels set in the Adirondacks of New York State. Julie shared the reasons why surrender has been a struggle for her, ways she learned to surrender her insecurities to God, and how listeners can reap the rewards of a satisfying life through surrender.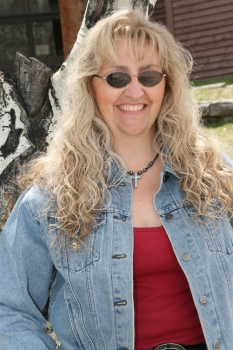 2017-01-31
Episode #44 - Featuring Dianne Butts
Author Dianne Butts has written six books, including 3 in the "Prophecies Fulfilled" series. Dianne shared ways she spreads the word of God through her writing, blogging, and membership in the Christian Motorcylists Association. Diane discussed Bible prophecy and the implications in today's world.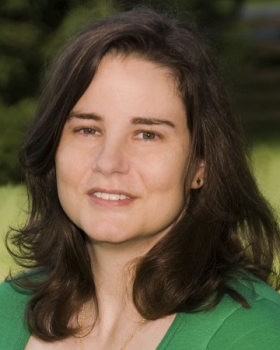 2017-01-24
Episode #43 - Featuring Amy Deardon
Originally a PhD scientist, Amy Deardon now pursues a career as an award-winning author, publisher, and budding online entrepreneur. Amy shared her amazing story of how she came to faith through studying the historic circumstances surrounding the death of Jesus.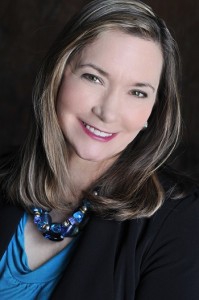 2017-01-17
Episode #42 - Featuring Linda Evans Shepherd
Multi-published author Linda Evans Shepherd's latest book, Winning Your Daily Spiritual Battles: Living Empowered by the Armor of God, addresses spiritual warfare. Linda will share strategies to fight and win against the forces that keep us from living the full and intentional life God has planned for us.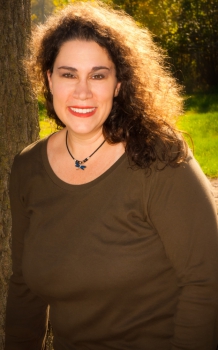 2017-01-03
Episode #41 - Featuring Cheri Swalwell
Cheri Swalwell, author of the Spoken From the Heart series, offered tips on how to embrace the challenges of life as opportunities for a closer relationship and deeper understanding of our God, who loves His children enough to want only the best for us! Cheri shared ways she has overcome fear with faith and challenged adversity as a God-given adventure.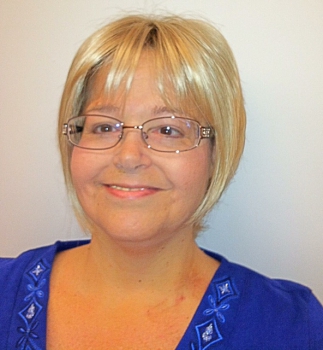 2016-12-06
Episode #40 - Featuring Jenna Victoria
Jenna Victoria has just released her debut novella, War of the Heart (A Snow Globe Christmas). Jenna shared her writing journey and how God's gifts of hope and peace have enabled her to persevere through the challenge of metastatic breast cancer.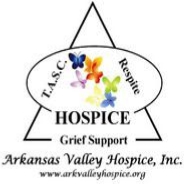 2016-11-29
Episode #39 - Featuring Mark Fisher
Mark Fisher, is employed with Arkansas Valley Hospice in Southeastern Colorado as Family Services Coordinator. He discussed the mission of Hospice and the meaning of palliative care. Mark outlined steps in the grieving process and shared ways to deal with grief and loss, especially during the holiday season.
2016-11-22
Episode #38 - Featuring Tiffany Amber Stockton
Multi-published author Tiffany Amber Stockton shared how God directed her to launch the writing career she never planned for, the stumbling blocks and rewards she encountered along the way, and much more about the writing life. Tiffany also discussed Nerium International anti-aging products, which she promotes through her home-based business, Eagle Enterprises.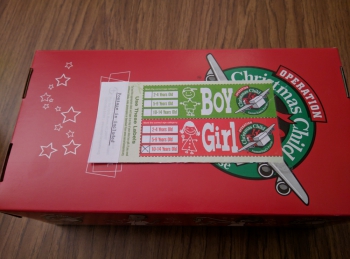 2016-11-15
Episode #37 - Featuring Richard Estep
Richard has been actively involved with Samaritan's Purse Operation Christmas Child for several years, currently serving as network coordinator in SE Colorado. Richard provided valuable information about the project and shared stories of his experiences at end point distribution sites.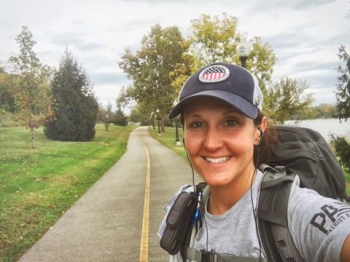 2016-11-08
Episode #36 - Featuring Angela Hatton
Veteran Angela Hatton embarked on a solo cross-country trek to raise awareness for Post Traumatic Stress Disorder (PTSD) in veterans. Angela shared many facets of her endeavor, how has she involved veterans in her walk, and how we as fellow Americans help veterans overcome their struggles.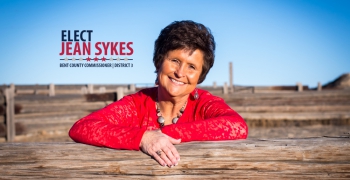 2016-11-01
Episode #35 - Featuring Jean Sykes
Jean taught business and financial management in SE Colorado for 32 years and is current owner of Crossroads Homemade Goodness Catering. Jean is a Bent County Commissioner candidate. She shared the responsibilities of candidates and voters, and how our faith plays a major part in our decisions.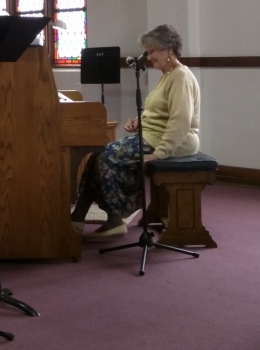 2016-06-07
Episode #34 - Featuring Bonnie Hoffman
Retired music teacher Bonnie Hoffman finds joy in using music as a form of worship. Despite her unfailing dedication and love for the Lord, she has experienced loss, heartbreak, and frustration, resulting in anger at God. Bonnie shared how God reveals Himself through music and her inspiring story of how He brought her from times of despair and discouragement back to the light of His love.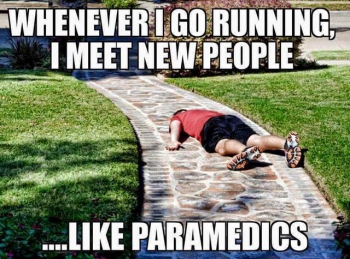 2016-05-24
Episode #33 - Featuring Bob Fowler
Runner Bob Fowler, struck down by "sudden cardiac death" in 2013, experienced clinical death for well over twenty minutes. A series of circumstances and the hand of God have enabled him to return to his employment and to the sport of running. Bob shared his amazing story and what he has learned about himself, his relationship to others, and his connection with God.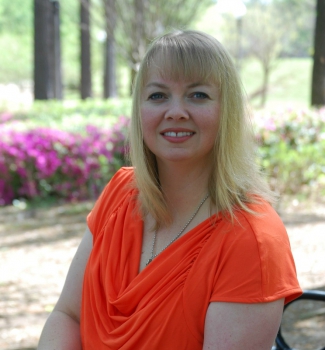 2016-05-17
Episode #32 - Featuring Tanya Eavenson
Tanya is an inspirational romance author whose world was shattered when she was diagnosed with cancer in 2012. Her passion is to share Christ with others and talk about how trusting in God to direct her path takes faith. Tanya shared her journey as a writer and as a child of God and what she learned about His faithfulness during a time of adversity and uncertainty.
2016-05-03
Episode #31 - Featuring Tracy Wainwright
Multi-published author and women's conference director Tracy Wainwright shared how our thoughts influence us on a daily basis and much more about living a transformed life. Tracy also shared ways she spreads the good news of the gospel through her writing, speaking, and ministry activities, and gave listeners a preview of her upcoming series on transforming your life.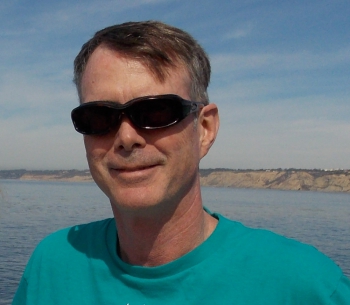 2016-04-26
Episode #30 - Featuring Glenn Haggerty
A former businessman forced out of his career due to complications of glaucoma, Glenn is now a lay minister with a Master of Divinity degree from Bethel University. He combines his love of spreading God's word with his passion for writing inspirational fiction with an edge for young people ages 10-14. Glenn's debut novel, Run, is now available, the first in his Intense series.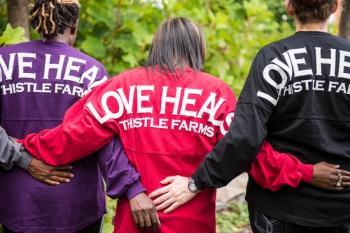 2016-04-19
Episode #29 - Featuring Dorris Walker
Dorris is the Event Coordinator for Thistle Farms, a community of women in Nashville who have survived abuse, trafficking, prostitution, and addiction. Dorris spoke about the community's therapeutic power manifested through the belief that "Love Heals" and discusses their societal enterprises, including their global market.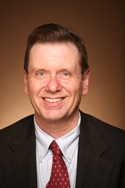 2016-04-05
Episode #28 - Featuring Terry Whalin
Acquisitions editor and former literary agent Terry Whalin shared many of the tips he has learned during his extensive career in the writing and publishing field. Terry also gave us a glimpse into some of his own personal struggles he faced during his career journey.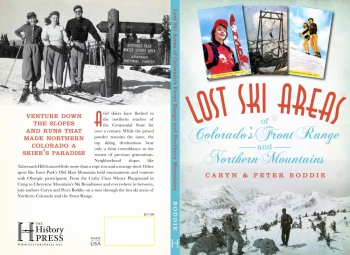 2016-03-29
Episode #27 - Featuring Caryn and Peter Boddie
Husband and wife Caryn and Peter Boddie revealed not only some of the amazing facts and buried secrets they uncovered about Colorado history and the skiing industry, but why this project led them out of a dark time and became a blessing in their lives.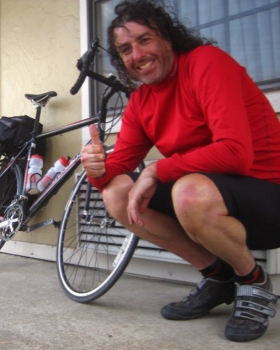 2016-03-22
Episode #26 - Featuring Steve Garufi
Steve Garufi fulfilled his desire to bicycle across America on a forty-five day journey from California to Georgia. Steve discussed basic facts about undertaking such am arduous journey, and what he learned along the way about himself and his relationship with God. Listeners will enjoy Steve's inspirational message and words of encouragement for pursuing their own dream.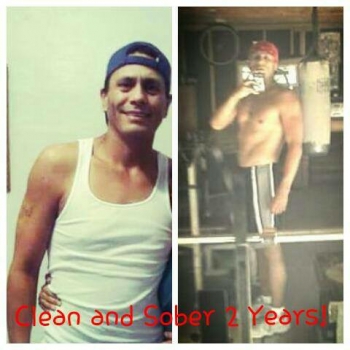 2016-03-08
Episode #25 - Featuring Juan Saucedo
Juan is a recovering drug addict celebrating two years of sobriety. Juan talked about his journey from desperation as a hard core addict to hope and healing through support of others and the power of God's love.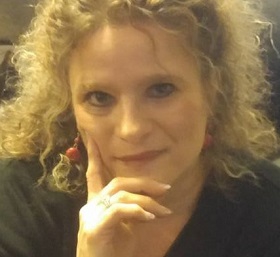 2016-03-01
Episode #24 - Featuring Lynae Herdman
Lynnae Herdman and her husband are credentialed and licensed with Open Ministry by L. Hoffmire, Chaplain. Lynnae shared the heartbreak she has experienced after an inappropriate relationship with a pastor she trusted, the strength she has gained from her husband's unfailing support, and the healing grace of God's unconditional love.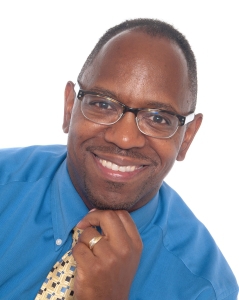 2016-02-16
Episode #23 - Featuring Dr. Harold L. Arnold, Jr.
Dr. Harold is a social and organizational psychologist, founder of Pursuit of Influence, and author of Second Shift: How to Grow Your Part-Time Passion to Full-Time Influence. Dr. Harold spoke about parenting, marriage, our responsibility to develop as all God wants us to be, and shared deep and painful memories of his childhood, when he experienced rejection.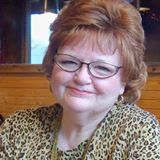 2016-02-09
Episode #22 - Featuring Faith Smalling
Faith is a poet, illustrator, ghost writer, and speaker. Faith spoke from the heart about the difficult journey she has traveled through abuse, homelessness, and the loss of her children through death. Yet, despite all of her despair, Faith holds a strong belief in God and the power of prayer.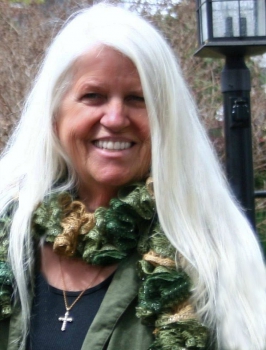 2016-02-02
Episode #21 - Featuring Caryl McAdoo
Multi-published author Caryl McAdoo has written non-fiction, historical and contemporary romantic Christian fiction, Biblial fiction, and mid-grade novels. Caryl shared God's amazing intervention in her writing journey and how he led her and her husband through a dark struggle. Caryl talked about the themes she conveys in her books.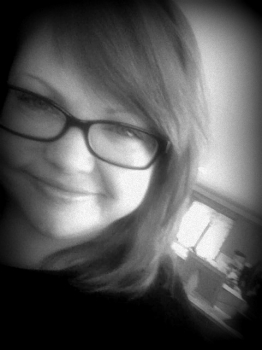 2016-01-26
Episode #20 - Featuring Cherie Burbach
Cherie is the About.com Friendship Expert and author of 100 Simple Ways to Have More Friends. She shared key aspects of relationships and friendships, the messages she conveys through her writing, why faith is such an important element in her life, and how it has helped her through dark times and back to light.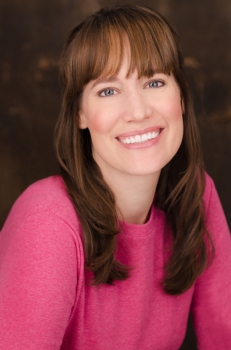 2016-01-19
Episode #19 - Featuring Christy Brunke
Christy is the author of Snow Out of Season, a novel that touches on the issues of marriage, SIDS, crisis pregnancy, and pro-life vs pro-choice. Christy shared some fo the adventures God sent her on prior to her career as an author and talked about why she chose to tackle the topics she did in her debut novel.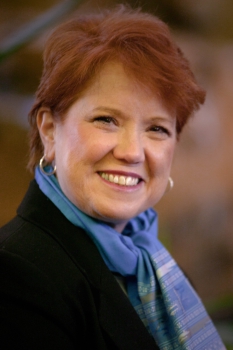 2016-01-12
Episode #18 - Featuring Debbie Hardy
Author, speaker, and "Queen of Resilience" Debbie Hardy shared lessons God has taught her through her experience with the loss of her husband to cancer and the importance of forgiving her abusive father. Author of Free to be Fabulous: 100 Ways to Look and Feel Younger – at 40, 50, and Beyond—, Debbie shared tips that help her feel younger in her 60's than she did at 39!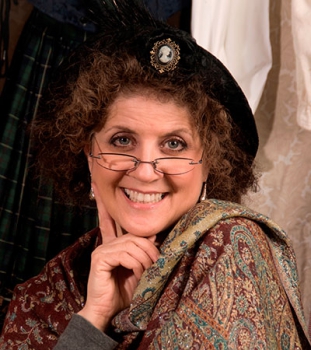 2016-01-05
Episode #17 - Featuring Kathryn "MIss Kathy" Ross
Kathryn "Miss Kathy" Ross shared her passion for quality education and spreading the word of God through the creative venue of story. She spoke about the concept of Principle Approach education and emphasized the importance of teaching our children and grandchildren who they are as God's creations. Pageant Wagon Publishing has lots of exciting projects in progress!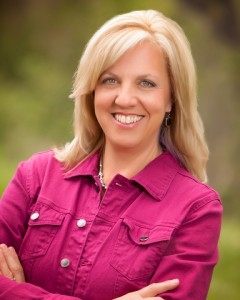 2015-12-29
Episode #16 - Featuring Paula Moldenhauer
Author, speaker, and mom of four, Paula Moldenhauer encourages others to be released into full potential through freedom in Christ and the empowerment of God's grace. Paula shared her journey from self-perceived failure in God's eyes to a person of faith, flourishing in His love and grace. Listen to Puala's tips on how to breathe in the fragrance of God in 2016!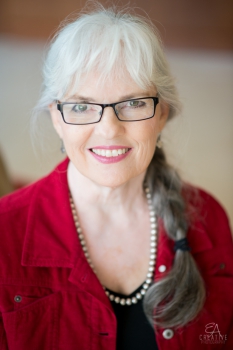 2015-12-22
Episode #15 - Featuring Davalynn Spencer
Davalynn is wife and mother to rodeo bullfighters and an award wnning author. She explained what the rodeo arena and real cowboys are truly like, shared how she has learned to trust the faithfulness of God's promises, and talked about the message she conveys in her writing endeavors.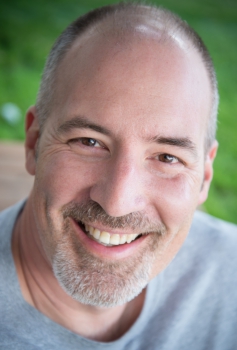 2015-12-15
Episode #14 - Featuring Allen Arnold
Allen Arnold, founder of Thomas Nelson Fiction, currently leads Content & Resources for Ransomed Heart Ministries (led by John Eldredge). Allen shared his passion for storytelling in partnership with the Creator and how to develop an awakened heart that nourishes that partnership.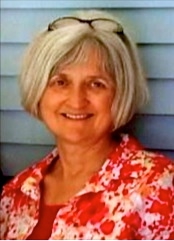 2015-12-08
Episode #13 - Featuring Gail Kittleson
Gail is the author of the memoir Catching Up With Daylight and her recently released WWII women's fiction work, In This Together.Gail shared the insecurities that kept her from launching her writing career on a full time basis for so many years and how she learned to overcome them.
2015-12-01
Episode #12 - Featuring M K
MK has traveled to twenty countries sharing the message of hope, healing and restoration. She spoke about how important her message is to the citizens of third world countries and how it has changed and has the potential to change lives in dramatic ways.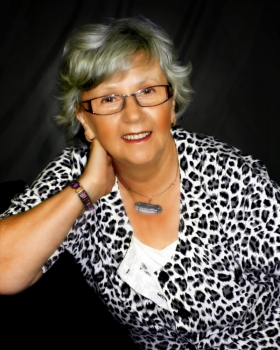 2015-11-24
Episode #11 - Featuring Delores Liesner
Delores is the author of Be the Miracle, a collection of stories the author has experienced that demonstrate that God's miraculous power is still at work in the world. Delores shared her life experiences and ways we can be the miracle in the lives of others.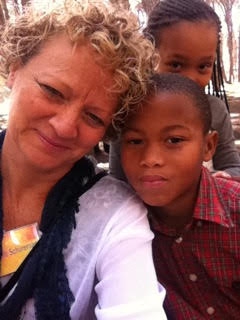 2015-11-10
Episode #9 - Featuring Stephanie Schureman
Stephanie is an author and the founder of Dwelling Place Ministries, which offers conferences and classes to those wishing to deepen their understanding of God's word and develop their ministry gifts.?? She is also an international speaker and teacher. Stephanie shared ways she brings the word of God to others and lessons He has taught her on her journey.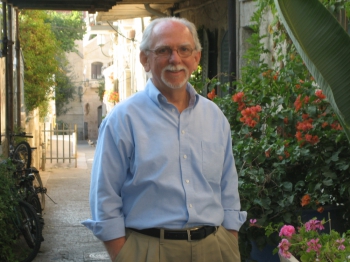 2015-11-03
Episode #8 - Featuring Terry Brennan
Author, Pulitzer prize winning journalist, and Chief Administrative Officer of Care for the Homeless in New York City Terry Brennan shared obstacles he has faced while navigating through his three highly successful careers. His story attests to the faithfulness of God to those who truly seek to follow His will.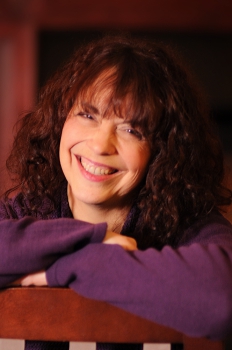 2015-10-27
Episode #7 - Featuring Susan Baganz
An author and acquisitions editor, ?Susan shared her writing journey, why she writes romance that deals with tough life issues, and what romance really means within the framework of God's plan. Susan also spoke about her duties as an acquisitions editor and what she expects from a submitted manuscript.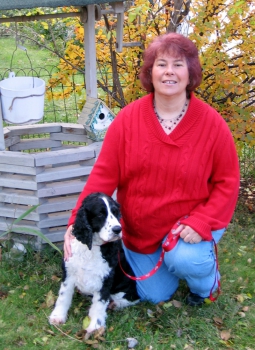 2015-10-20
Episode #6 - Featuring Gayle Irwin
An author and speaker, Gayle M. Irwin shared her passion for companion animals and the pet-human bond. She familiarized listeners with her books, based on her experiences with her pets, and her speaking mnistry. Gayle informed listeners of ways they can assist with pet rescue and Adopt-A-Shelter-Pet Month.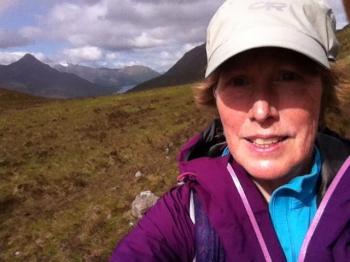 2015-10-13
Episode #5 - Featuring Reverend Joanne White
Reverend Joanne White, Pastor of First Presbyterian Church, Saranac Lake, N. Y., recently returned from sabbatical to Scotland. Pastor White shared the meaning of her pastorship and how her sabbatical to Scotland facilitated spiritual, emotional, and physical healing.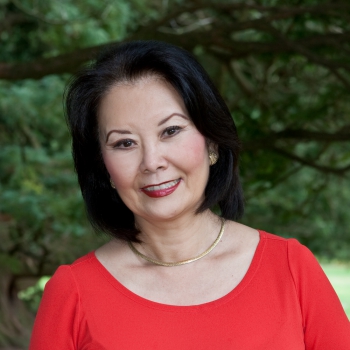 2015-10-06
Episode #4 - Featuring Dr. Aleta You
Aleta is an author and retired higher education administrator who has studied, researched, and taught the Bible for most of her adult life. Author of Biblical Solutions for Daily Living, Aleta shared her journey from knowing about God to a knowledge of Him as her personal Lord and Savior.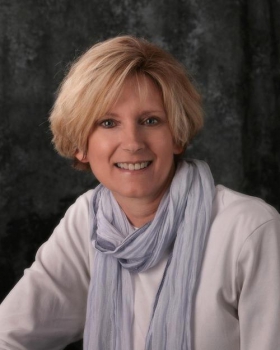 2015-09-29
Episode #3 - Featuring Kelly Hall
Kelly is a speaker, blogger, and the author of Courageous Faith, a Bible study that empowers women to claim the promises of God. Kelly shared the inspiring story of triumph over her struggles as the young wife of a military husband confronted with the special needs of three of her four children.
2015-09-22
Episode #2 - Featuring Chaplain Bob Ossler
Bob serves the public in many different capacities, including firefighter, EMT, and chaplain. Bob shared many of his experiences in emergency situations, including on scene at some of America's most horrific tragedies and where he has found God's light in the midst of suffering's darkness. Bob has a 9/11 completed work awaiting publication contract.
2015-09-15
Episode #1 - Featuring Carolyn Sherrow
Author Carolyn Sherrow spoke about her experience with dissociative disorder precipitated by her exposure to ritual abuse as a young child. Carolyn is an author who has a three book series in various stages of crafting and publication.